THE ABANDONED BOXER DOG WAS TIED TO A LAMPPOST, AND KEPT WAITING WITH SAD EYES.
|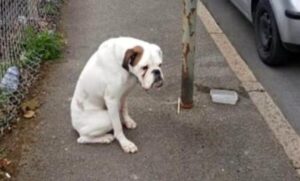 A local resident named Graham Dobson was on his way to work when he found a sad and scared dog chained to a lamppost at the roadside. He fed the dog and waited to see if his owner would return to get him. Sadly,the heartless owner failed to return hours later, and the poor dog was abandoned. So, Dobson quickly called the dog warden to pick him up.
"It was devastating to see how distressed he was because he was such a wonderful dog and so sociable." He was quite frightened. I'm not sure why people would just abandon a dog. Dobson remarked, "I adore animals and don't want to see them abandoned or abused."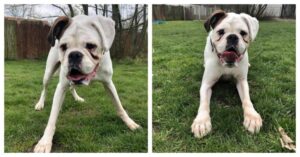 Nottinghamshire and Yorkshire Boxer Rescue are now caring for the boxer. They renamed him Max and are seeking for a nice home for him.
"Max is doing really well and has gone to stay with a highly experienced foster family, where the family is assisting us to examine and care for him," the rescue said. "As you might guess, there has been a flood of interest and applications for Max, but for the time being, we believe it is better to focus on his care and further examine his requirements."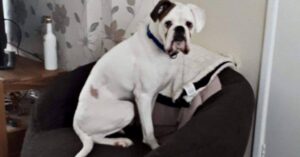 Right now Max is being poured with love, and he'll soon find his ever home. We hope that he's noway neglected or manhandled again.