MAN SAID HIS DOG WAS "TOO OLD" AND WALKED AWAY FROM HIM FOR GOOD.
|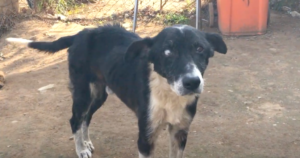 A man said his dog was "too old," so he took him to Sidewalk Specials to hand him over. Victor was only ten years old with plenty of life to live, so rescuers promised him the perfect retirement home ! They headed off to Cape Town where the journey would begin.
Victor found it all to be unfamiliar and frightening, but he had no other option. However, it wouldn't take long until a fresh opportunity emerged. He was adopted to be friends with a dog much like him at a person's house since they thought he was wonderful !
See Victor with his sister today.
Video: