Horse Keeps Breaking Free To Visit Dementia Patients Who Give Him Carrots
|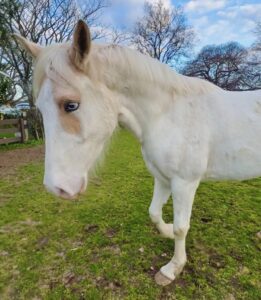 We all enjoy it when animals act inappropriately; it's like they have their own unique brand of humor.
A gorgeous white palomino horse is featured in a new film that serves as a reminder of why we appreciate mischievous creatures.
Despite how gorgeous he is, his looks aren't what all of his mom's TikTok fans are drawn to.
This horse continually manages to escape so that he can visit the nearby dementia ward, where he is frequently given carrots.
It appears that many individuals have opinions in the comments. "Ok but this is really lovely he wants to go back to visit his pals," a user @becksm1026 remarked.
@brusselsgremlin said, "they mightve forgotten, but he hasnt."
@haliemclean summed it up perfectly! "Nah they'll be loving it ?," she said. "'LOOK JANET,THERES A HORSE OUTSIDE' ah Margaret, you're losing it?. "