New Sculpture Pays Tribute To Military Working Dogs
|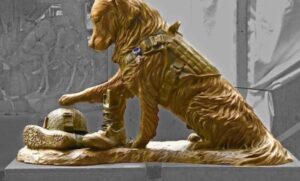 Susan Norris, a sculptor, has a long history of creating moving works of art, and she recently embarked on a new endeavor.
A modern sculpture pays tribute to military working dogs' contributions and sacrifices.
It's a life-size bronze sculpture of a military working dog wearing a Purple Heart, grieving the loss of its two-legged partner, titled "My Hero, My Friend."
"I've always loved animals, but the relationship between a military dog and its partner is something else entirely."
This sculpture is intended to celebrate a military service dog's courage and devotion to its human handler by tugging at passerbys
The sculpture will be shown in Trophy Club, Texas, which is part of the Dallas-Fort Worth metroplex.
"Seeing people weep when they see my sculpture is moving," Norris said of the responses to the sculpture.
Working dogs have been referred to as combat dogs, K-9 Corps, and a variety of other names over the years.
Combat dogs have acted as guards, messengers, mascots, and scouts.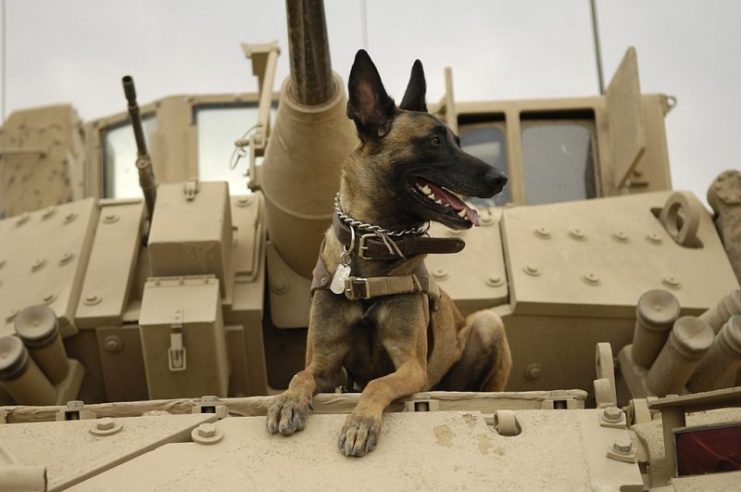 "Dogs joined forward-deployed teams, worked alongside airborne units, and were transported by helicopter when necessary."
Norris' sculpture isn't the first to pay tribute to war dogs.
The Military Working Dog Teams National Monument was authorized by the US Congress in 2008, and it was unveiled in 2013 at Joint Base San Antonio, Lackland.
"Humans are constantly rediscovering that technology cannot match all of a dog's natural senses and skills, and they are also learning that dogs remain faithful even when equipment and disputes change around them."