Missing Dog Returns Home With Two New Friends He'd Made Along The Way
|
With the impending cold season, I am confident that this charming little story will warm your hearts. Kyle Krier has a black Labrador named Bo as part of his lovely family. However, early last month, the dog simply ran away from his home and became disoriented.
As time passed, the Kriers became increasingly concerned that they would never see their beloved dog again. Fortunately, Bo's big adventure turned out to be short-lived. The globetrotter puppy had made his way back to Concordia, Kansas, one morning. And, to his surprise, he wasn't alone. Laura, Kyle's wife, received a call from someone who claimed to have seen Bo not far from his home. So the couple went to investigate, and at a distance of 5-6 kilometers, they spotted their mischievous dog, together with another dog and a goat.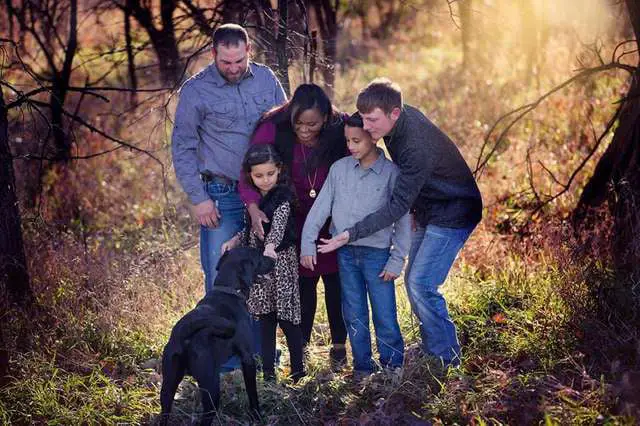 "When my wife Laura informed me that there was another white dog in our yard, Bo bolted and did not return," the dog's owner wrote. "We searched the entire area for him but were unable to locate him. We made the decision to return home and wait for him to return, but he never did. I went out looking for him this morning and couldn't find him anywhere."
But Laura's smile quickly returned once she received that phone call, as Kyle revealed to a local news outlet: "My wife got a call that someone had just about hit a black lab, a white lab, and a goat on the road." My wife informed me of the news, and I immediately recognized our dog. I immediately left work, and I saw the crew out in a cut bean field on the east side of the highway."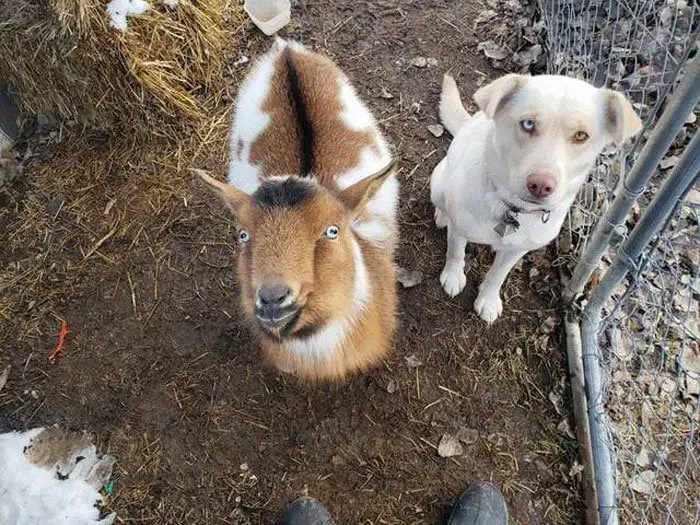 Bo immediately recognized his human and rushed into the car. A white Labrador, his newest companion, fellowed him. However, it was a little more challenging with the second friend, a goat. She, too, dived in after Kyle's supportive comments. "Hey goat, you want to ride in my truck with me?" " Kyle explains. "Come on in! Take a seat in the back. Simply relax and make yourself at home! "
The Kriers were surprised to learn that Bo's new buddies were actually rather acquainted to them. Kyle's neighbors Chris and Shawna Huggans have two dogs named Ozzy and Libby. They were all restored to their homes after a few amusing escapades. Thankfully!