D.e.a.t.h Row Dog Realizes He's Been Adopted And Literally Jumps For Joy
|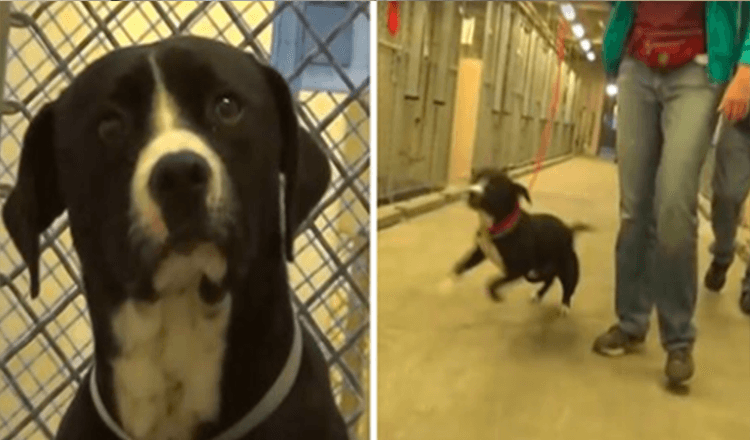 If you have a soft spot for animals in need, there is a video of a rescue dog from the Carson Shelter in Gardena, California, that will certainly make you cry.
The moment a pitbull "realized" he was being adopted was captured on camera by staff at the Carson Animal Shelter, and the touching reaction will tug at your emotions.
Benny, the pitbull, was brought to the Carson Animal Care Center when he was only eight months old. Benny's luck changed when a family came into the shelter and decided to adopt him. Benny was given a forever home by an unnamed family, and the moment he walked out of his kennel to freedom was captured on camera by staff members.
"This amazing little dog captured the hearts of everyone who stopped by his kennel," the Saving Carson Shelter Dogs captioned the touching video. When this lovely family opted to take him home, he hit the jackpot. Thanks for all of your SHARING, and check out his FREEDOM WALK, which is full of jumps and tail wags! BENNY, have a wonderful life."
Benny seemed to be wary at first. His tail, on the other hand, began to wag nonstop the instant he understood he had been adopted. Benny then proceeded to jump with pleasure repeatedly, adding to the joy of the situation.
On Facebook, the heartbreaking video has been viewed over 5.3 million times. It has also had over 3.4 comments, with many people wishing Benny luck in his new home and praising his new family for taking him in.
There were also many people who took the time to emphasize the necessity of adoption, which, after watching the film, is a compelling argument.