To save an injured dog hit by a car, an 11-year-old boy stops traffic
|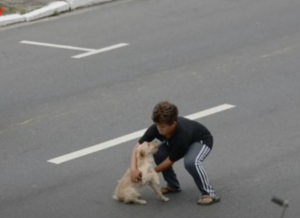 While the majority of individuals are unconcerned about other people on the world, some are willing to go to great lengths to ensure their safety. Even though he is just 11 years old, this young man demonstrates that being a superhero does not require being a gigantic. All of this came after he risked his life to save an injured puppy.
Jean Fernandes, a Brazilian citizen, was strolling down the street when he noticed a dog sobbing in the middle of the roadway. According to local news station Globo Rural, the defenseless critter was hit by a car and the driver fled, leaving him in misery.
Thankfully, the 11-year-old hero was unable to stand by and watch the dog suffer. He knew he had to act quickly, so he dashed into the street, stopped traffic, and scooped up the dog, carrying him to safety.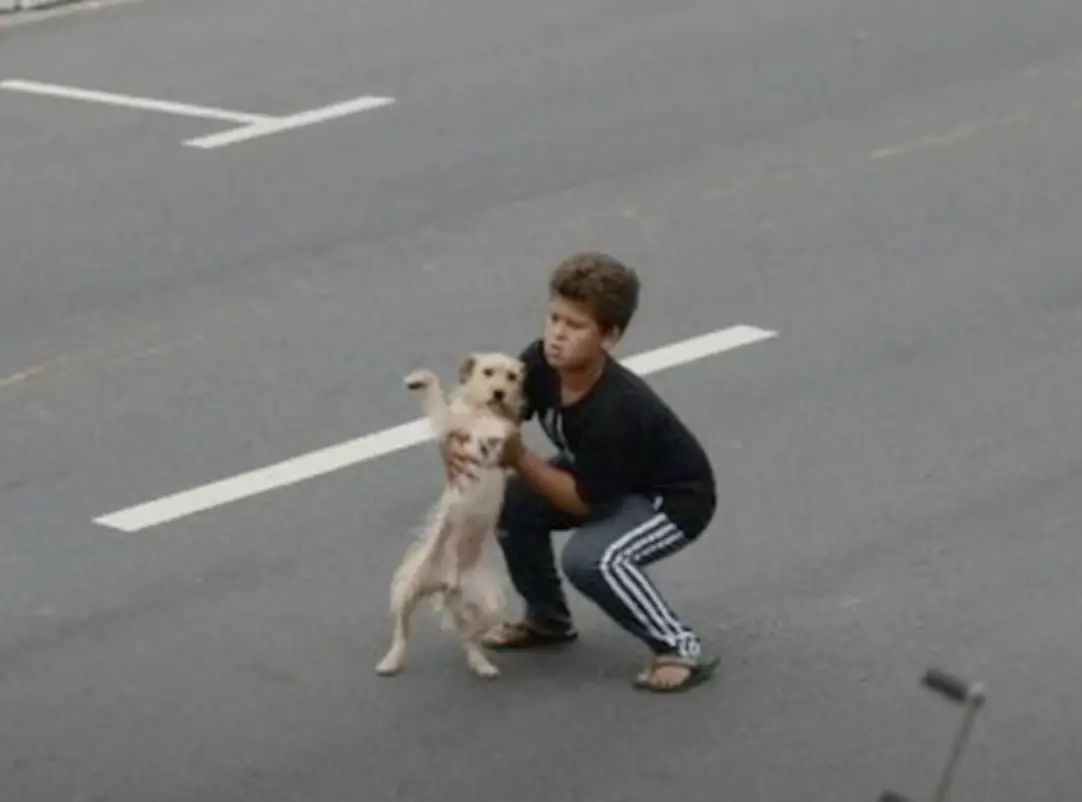 Thankfully, the heroic deed did not go unnoticed, as a local captured the touching occasion on camera. Rafael Martins, a photographer, took a few photos of the scene and subsequently posted them online. The post quickly went viral on Facebook, with many people expressing their admiration for the boy's lovely act. "This small boy is already larger than many men," a mother wrote, wonderfully capturing the moment.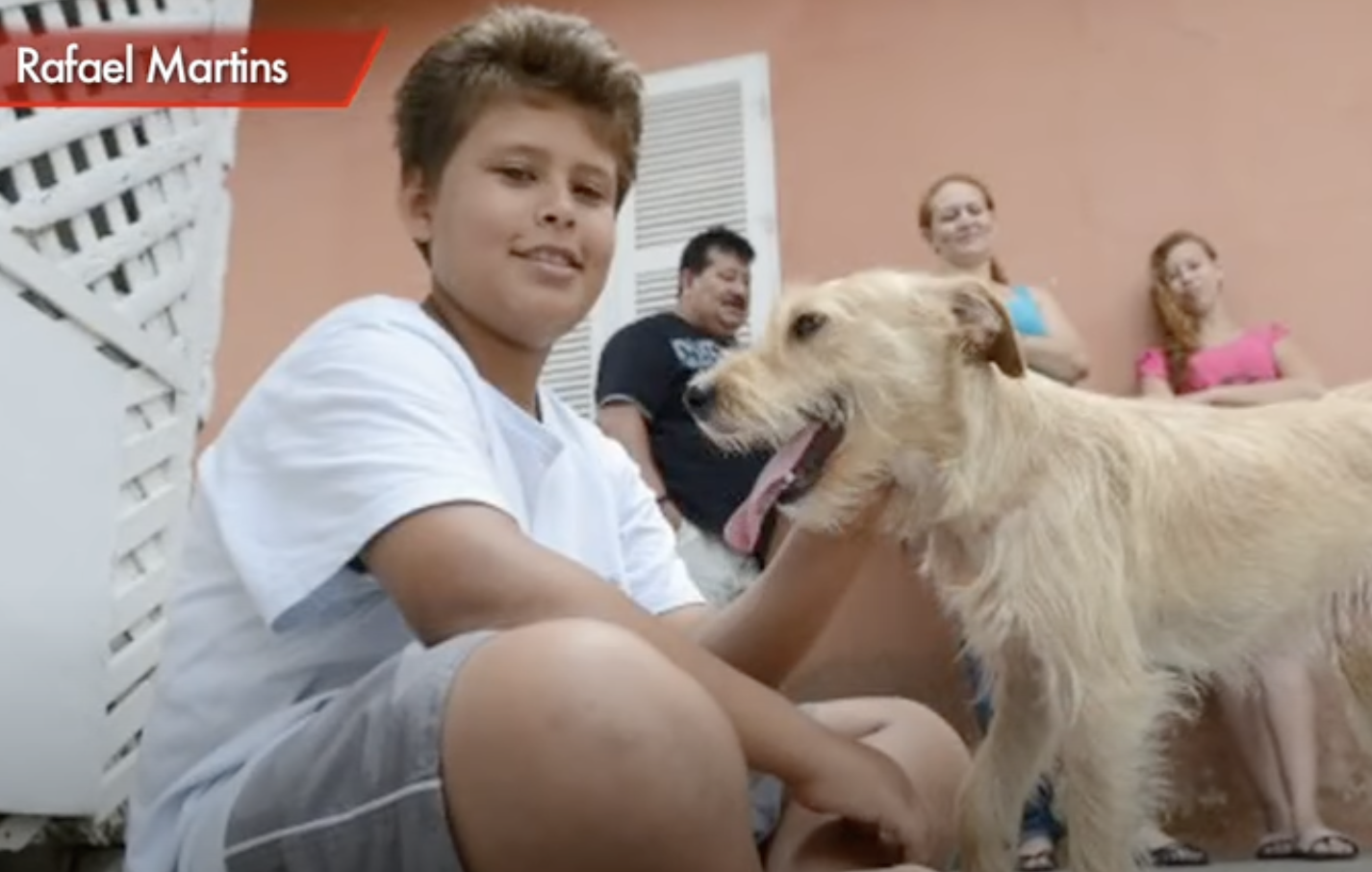 When asked about his son's act of generosity, Jean's mother stated it came as no surprise to her because he has always been fond of animals. She also stated that her son is always willing to assist helpless animals. Mel – Honey in English – the dog Jean saved was brought to a local shelter where he received medical care for his injuries and is anticipated to fully recover soon.