Dog Gets Unusual Friend And Happy Life After Being Rescued
|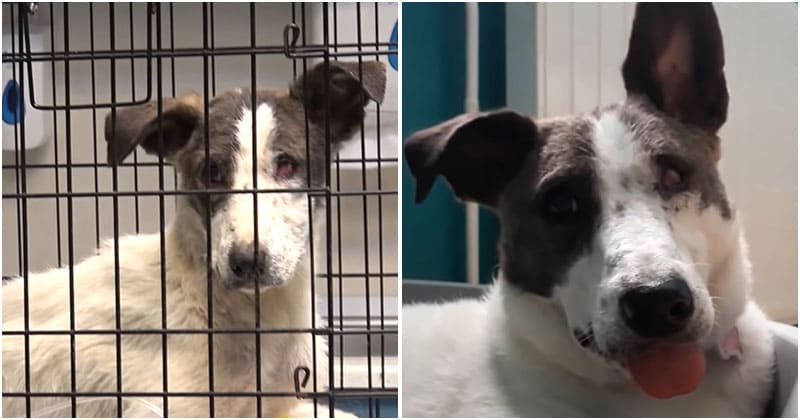 Meet Emma, a sweet puppy rescued from a local pound by Howl Of A Dog, a Romania-based charity animal rescue group. She was in excruciatingly bad shape when the rescuers discovered her. She was underweight and unwell as a result of being starved for several days. She was not only malnourished, but she also had mange and was blind in one eye. She also struggled to walk due to an existing injury in her back leg.
Emma was transferred to the organization's shelter, where she received all of the medical care, love, and attention she required. It took her six months to fully recuperate due to her major health issues. When she was ready, the rescue assisted her in finding a forever home. Thankfully, she found a wonderful family in France who fell in love with her and decided to adopt her.
Emma is smitten with her new home and her parents. She even develops a strange bond with Harvey, a Guinea Pig. The frisky dog is completely enamored with the gentle pig and follows him around the home at all times. The two creatures adore each other and enjoy doing everything together. She not only has a best friend, but she also gets a new sister in the form of Eva, a black dog. Without a doubt, the two sisters fall in love and become inseparable.
Watch her full rescue and her new life in the videos below:
We are relieved to learn that Emma is currently thriving in her beloved home. Thank you, Howl Of A Dog, for giving Emma and others like her a second opportunity at love and a forever home!! I'm sending her and all of you loads of love!
If you want to help How Of A Dog save more animals, please visit here. You also follow them on Facebook, Twitter, Instagram, and Website.