Brave Police Dog Makes The ultimate Sacrifice And People Are Honoring Him
|
More than 100 armed officers assaulted a flat in Saint-Denis, Paris, on Wednesday morning (November 18, 2015), assuming that Abdelhamid Abaaoud, the mastermind of the Paris killings, was holed up inside with six other ISIS militants. Diesel, a 7-year-old police dog, was among the officers.
Diesel was put into the building to sniff out booby traps and assess the threat level, but she was killed when a lady stormed out of her room and fired at officers before detonating her suicide vest. The operation, which lasted several hours and resulted in the deaths of two terrorists and the arrest of seven suspects, also injured five other police officers.
Diesel was "killed by terrorists in the ongoing operation in Saint-Denis," according to Police Nationale's official biography.
Les chiens d'assaut et de recherche d'explosifs: indispensables dans les missions des opérateurs du #RAID pic.twitter.com/vb5lGjnwjO

— Police nationale (@PoliceNationale) November 18, 2015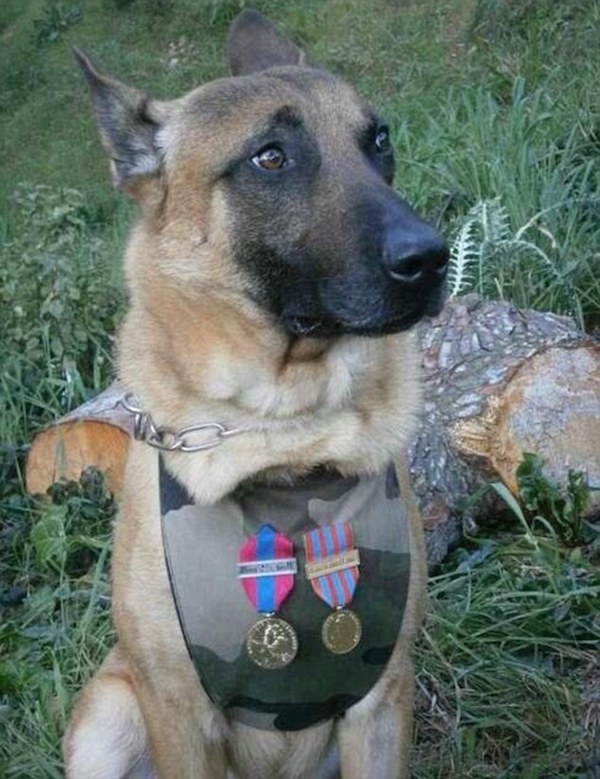 "It's a little like losing one of our colleagues," one police handler at the scene remarked. Diesel got numerous service medals over her career and was regarded as an important member of the force, according to authorities. In celebration of Diesel and her bravery, tributes have begun to come in from all around the world. Since the dog's death, the hashtag #Jesuisunchien [which means "I'm a dog" in English] has gone widespread on Twitter. "RIP Diesel, the police dog slain in Paris while pursuing terrorists," one person said. Police officers who go unnoticed in #Paris."
Hommage entre chiens
A Diesel…#JeSuisChien pic.twitter.com/9TQud5QXqZ

— M@N (@ManuBresset) November 18, 2015
RIP, Diesel.
Share this heroic dog's story with your friends!