A veterinarian saves 12 lives by rescuing a homeless pregnant dog from euthanasia
|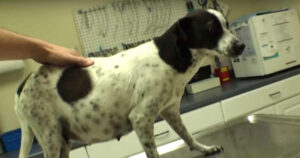 Gracie, a homeless young puppy, was brought to a shelter and was scheduled to be euthanized despite being pregnant. That didn't set well with Vet Ranch's Doctor Matt, so he rescued her and brought her to his clinic for treatment.
Matt takes viewers through Gracie's journey from her last few weeks of pregnancy to her giving birth to 12 puppies in this video. He also tells us what happens to the dog family after that, and it's a joyful conclusion for everyone!
Share this rescue video with your friends and family who love animals.