A security camera captures a man doing the most adorable thing for a freezing stray puppy.
|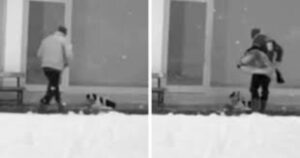 Empathy is a human attribute that allows us to understand the pain that others are experiencing and motivates us to care for others. Despite our ability to empathize, far too many individuals close their eyes and refuse to help. However, there are still people who are prepared to aid not just their own species, but also animals. And this heartwarming event in Turkey demonstrates that confidence in humanity has been restored.
While millions of dogs are forced to live on the streets, their only source of solace being loneliness, this stray pup's miracle came from someone he least expected – a human person. A moment that could have easily gone undetected, but a homeowner in Giresun, Turkey, was reviewing security camera footage when he witnessed the sweet scene.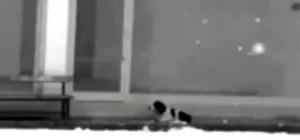 The man was looking through the surveillance camera when he noticed a random act of kindness. A stray puppy was sitting in front of a house freezing as the city faced some snowy, chilly days until a stranger approached the poor little soul and gave him some food. But that's not all; the Good Samaritan then removed his jacket and draped it over the dog's back.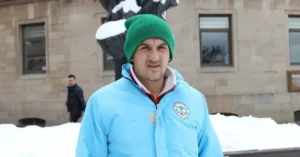 Impressed by the act, the man with the camera used social media to try to find the local hero. Bülent Kalpakçolu, a municipal worker in Giresun, turned out to be the kind-hearted man. When asked about his thoughtful act, he modestly stated that it was the least he could do.
"It would have eaten at my conscience if I hadn't given my jacket," the hero told The Dodo. "While we are sitting warm at home, they are outside in the cold."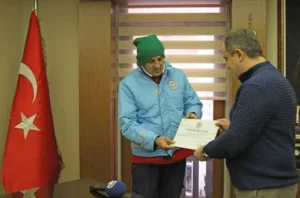 But the man's act of kindness was not forgotten. Kerim Aksu, the city's mayor, presented Kalpakçolu with the honor. "With this action, he gave a lesson in humanity," Giresun's mayor stated."Animals are our companions. We love people, we love our city, and we love all living things that are a part of who we are and who our city is.