Shelter Pup Saved By A Firefighter Is Overjoyed To See Her Rescuer Again
|
Mike Thawley, a Sacramento firefighter, recently saved a puppy on the brink of death. The poor creature had been abused and was terrified, and she hoped that someone would hear her cries for help. Mike was on the job at the time he heard the puppy's sounds, but he had to take a call and had to leave.
When his shift was over, he couldn't help but think of the animal that needed assistance, so he returned.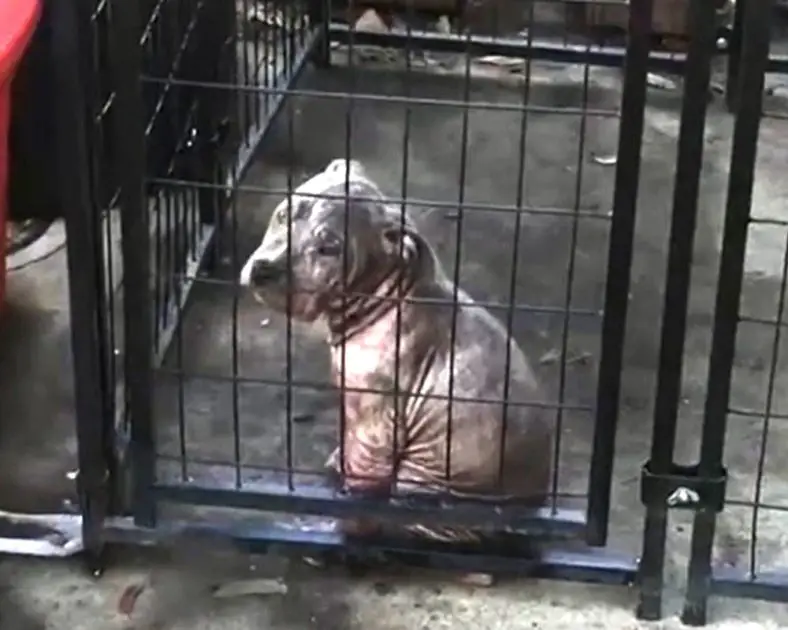 The Pit Bull had been badly abused by her parents, who had bound her to a tree in the pouring rain.
Mike could tell she had a skin infection because she was covered in mange and had open wounds all over her body.
The dog was given the name "Chunkie" by this heroic firefighter, who took her home and bathed her before delivering her to the Front Street Animal Shelter. Mike knew Chunkie was in good hands, but he couldn't take his mind off her.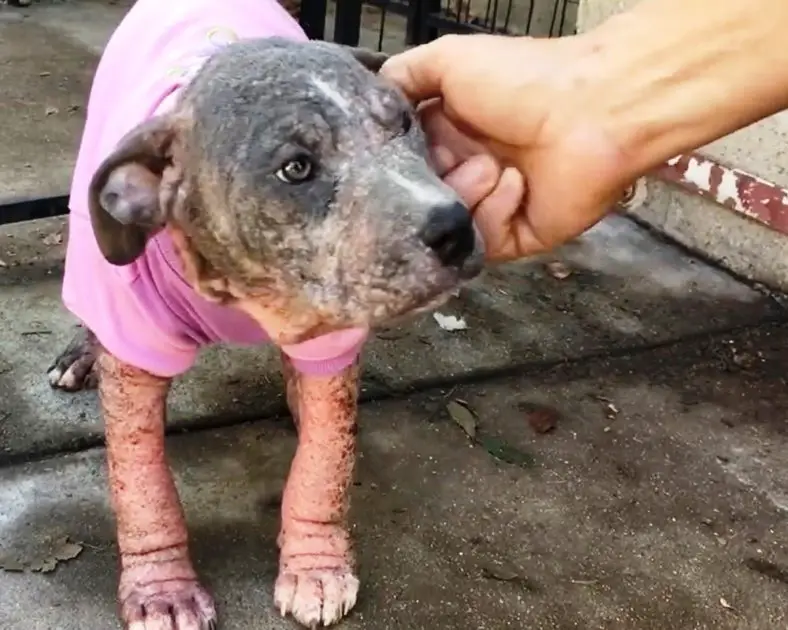 But the next day, Mike went to the shelter for the first time to see how Chunkie had spent her first night there.
His heart melted when he saw her. Chunkie was dressed in a cute pink sweeter and seemed to be much happier than the day before. She immediately remembered him and ran over to say hello.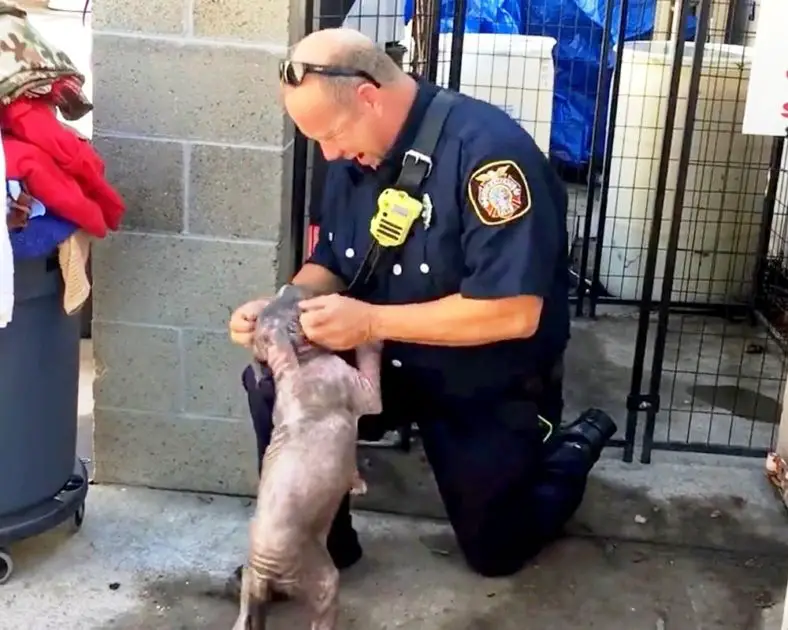 He knew he was doing the right thing by putting her in this shelter because the staff were so caring and accepting. Chunkie believes she has been given a second chance at life and will not stop fighting until she is fully recovered.
Mike is thinking of giving Chunkie a place to stay and possibly adopting her.
The pup was a severely neglected Pit Bull whose owners tied her to a tree in the pouring rain.
Mike could tell she suffered from a skin infection as her whole body was covered in mange and open wounds.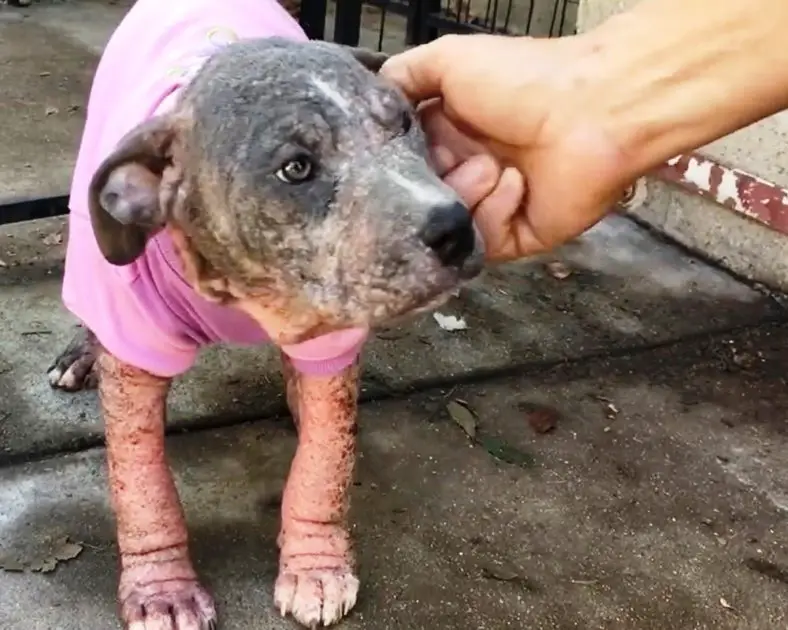 So, the following day, the first thing Mike did was visit the shelter and see how Chunkie spent her first night at the shelter.
We know that if that happens, this pup will be the happiest pup on Earth.