Rescue Dog Becomes Dad To Orphaned Foal And Won't Let Him Sleep Alone
|
Karla Swindle, owner of S & K Quarter Horses in Fayette, Alabama, recently experienced a tragic situation when one of her horses passed away just days after Tye's birth. Everything appeared to be normal until the mother became ill, and despite receiving veterinary attention, her condition gradually deteriorated. She left the unfortunate foal behind as she crossed the rainbow.
When he was barely 9 days old, the orphaned foal had to live without his mother's love and care. Swindle was also tasked with caring for an orphaned foal. Thankfully, her rescue dog, Zip, has taken on the role of Tye's guardian and father.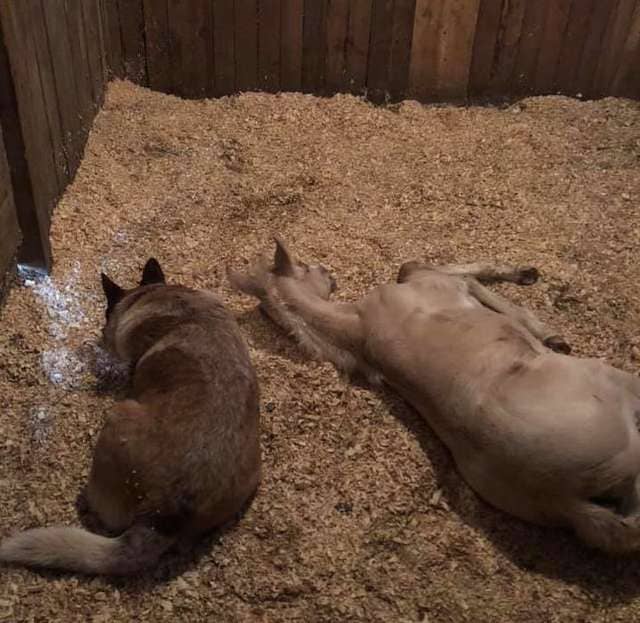 "Zip has never expressed an interest in other horses or foals. Zip's mother, Karla Swindle, told The Dodo, "Every year we raise foals, and he would kind of stare through the door and just look at them."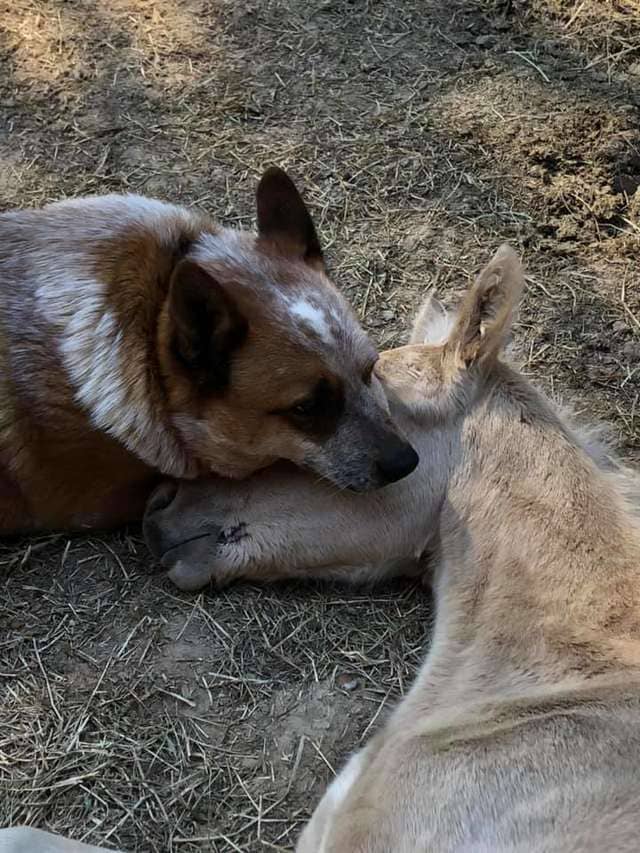 Zip realized something was awry on that fateful night, so he changed his mind, showed up, and consoled Tye. Tye lost his mother the next morning, but he was not alone.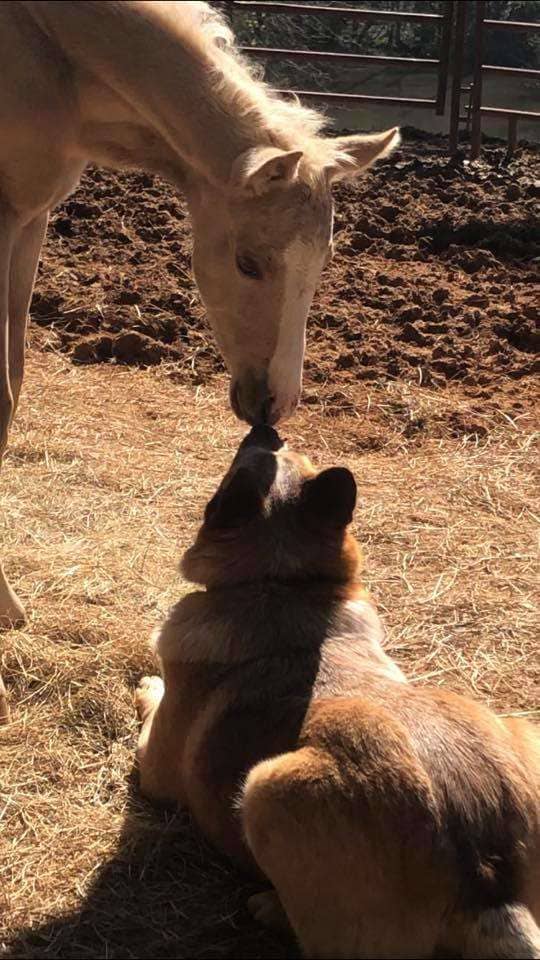 Swindle recalled, "I spent the night at the stable taking care of the mommy horse, hoping to pull her through." "All night, Zip stayed with me in the barn lane – the foal was resting in the alley, and he just laid there by the foal."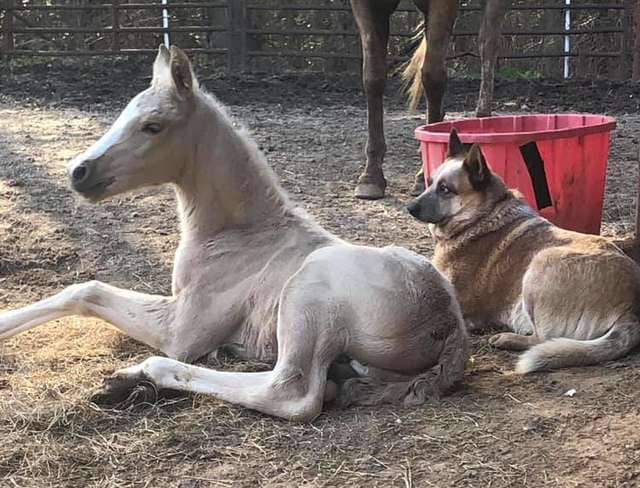 Zip had become a father, and he was determined not to allow Tye out of his sight. He even comforted the small creature and never left him alone to sleep. Thanks to Zip's presence, Tye appeared to be at ease and content.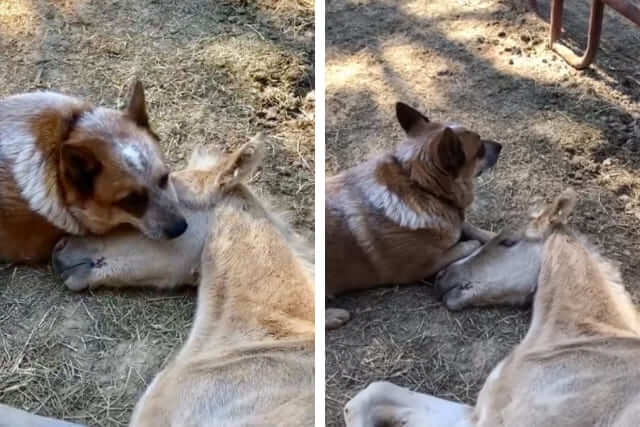 "Every time I left for the barn, Zip would dash to the stall and stand in front of it, waiting for me to arrive," Swindle explained. "He would always beat me to the barn."
Take a look at the video below!
Caring for an orphaned foal is difficult, but Zip is doing a fantastic job, and he makes sure Tye is never alone. Tye has developed into a healthy young horse over the months, thanks in part to Zip.
Zip and Tye's story has impacted people all across the world. Please forward this to your friends.