Dogs Rescued From Crowded Home Can't Stop Smiling At Rescuers
|
Local police invited the RSPCA to investigate a residence in Hull, England, where it was thought that numerous dogs were living in unsuitable conditions after some neighbors voiced concern. Jilly Dickinson, an RSPCA inspector, went out to the house and was astounded by what she discovered.
In a press release, Dickinson stated, "The situation was not at all ideal for these dogs, who were all very frightened." "As they went to the bathroom inside, the living room, where half of them lived, was filthy and stinky. The other half of the family resided in a dilapidated outbuilding in the garden."
There were nine dogs in total, and Dickinson thought that having so many canines had exhausted their owner, Melanie Jayne Melville, and resulted in the chaotic and alarming situation. The canines were plainly not well-socialized because they had not been out much. However, because the woman appeared to be concerned about the dogs, Dickinson attempted to offer her some advice in order to help her resolve the matter.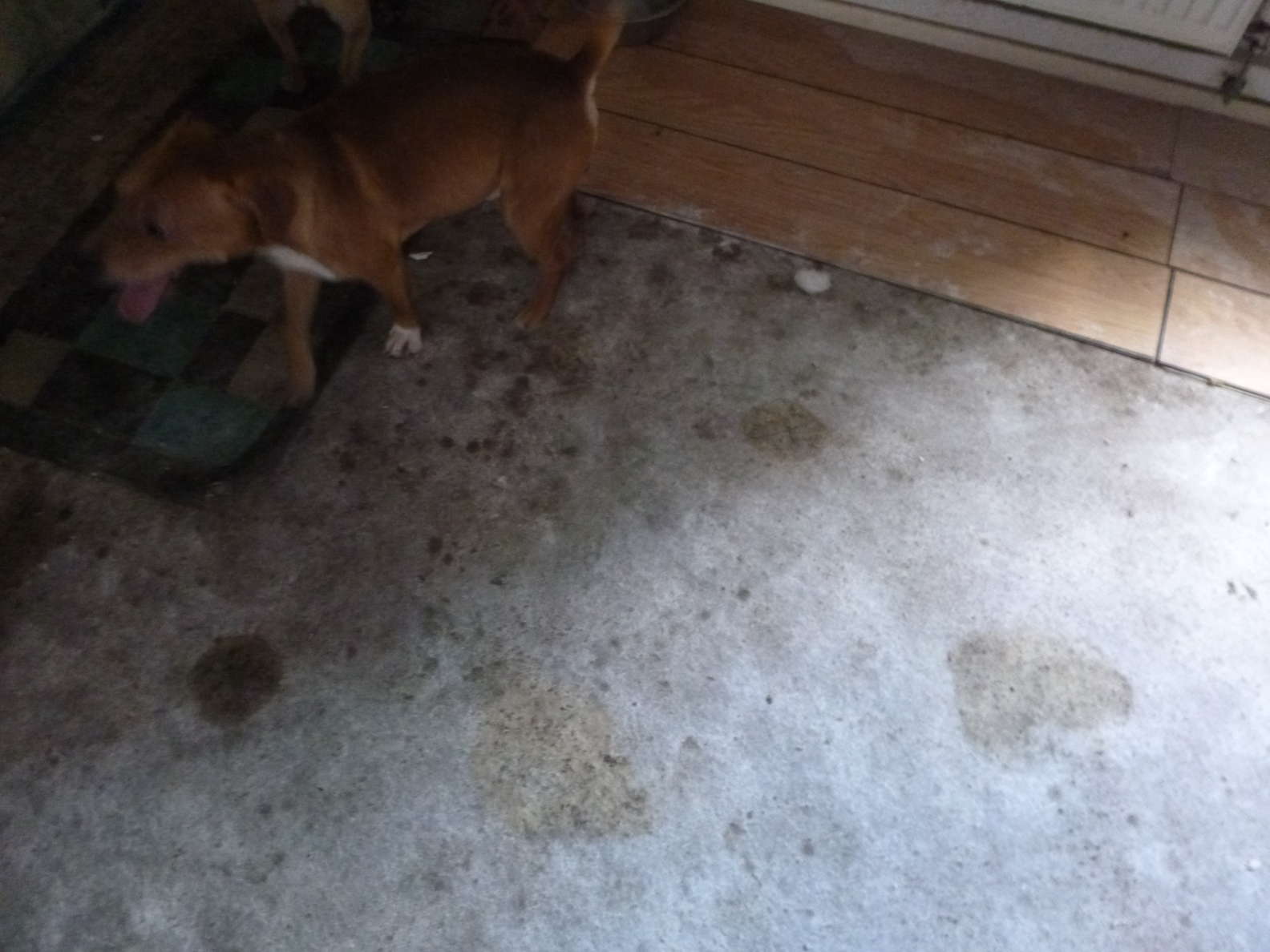 "At first, we tried to engage with Melville to help her rectify the situation by offering neutering vouchers because none of the dogs had been neutered," Dickinson explained. "We promised to return to check on the dogs and gave her advise on how to socialize them."
Dickinson returned a month later, hoping Melville would heed her advise and endeavor to improve conditions for the benefit of her pets, but was disappointed to find that nothing had changed. Things had actually become worse.
The RSPCA took all nine canines in because the animals were not safe there. Because most of the dogs were anxious and awkward and didn't know how to walk on a leash, Dickinson had to bring each puppy to her van one by one. The dogs were perplexed and unsure of what was going on… They couldn't stop smiling once they were in the arms of their rescuers and new friends at the RSPCA.
The dogs couldn't have been happier when they discovered they were free, and they thanked their rescuers with smiles and tail wags. Despite their nervousness and lack of social skills, they were all kind and eager to please, and everyone was immediately confident that they would be OK.
"They've all vastly improved," Dickinson added. "They were apprehensive at first, but they are now lot more comfortable with humans and other dogs. They've progressed tremendously, are far more friendly and confident, and should thrive in new, acceptable homes."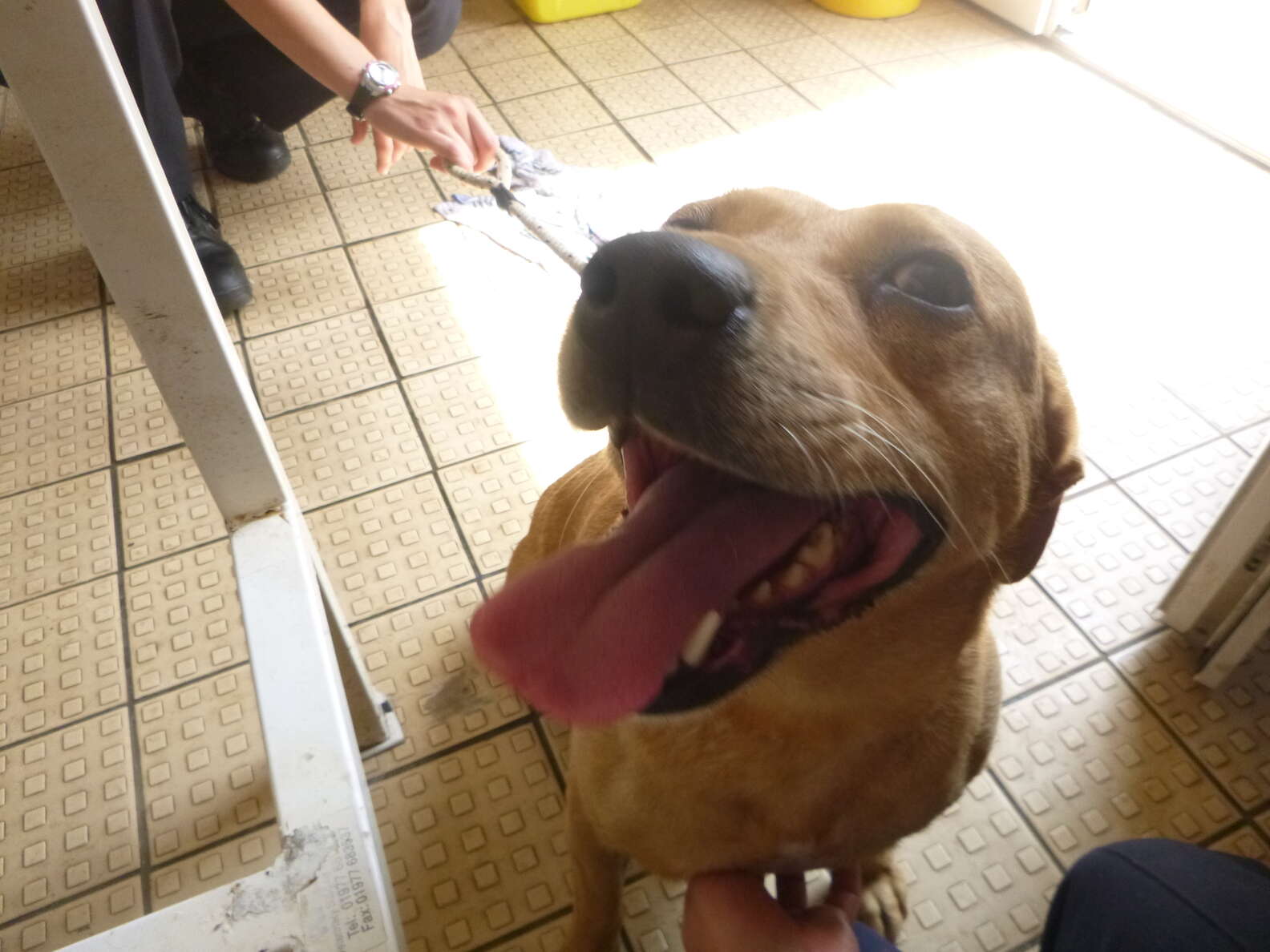 Melville, their former owner, pled guilty to two Animal Welfare Act violations and received a 10-year ban on possessing animals, as well as fines and 200 hours of community service. She will also be required to participate in a 15-day rehabilitation program.
Fortunately, all nine dogs are now secure and happy, and they will eventually find wonderful permanent homes where they will never be neglected again.
If you'd like to help other dogs in need, you can donate to the RSPCA.
If you're interested in adopting one of these dogs once they're ready, you can contact the RSPCA for more information.