Girl Can't Stop Crying When She Sees The Dog She Thought She'd Lost Forever
|
Fergus and his owners were stopped at a stoplight on Saturday evening when their lives were turned upside down by a car that rear-ended them.
Fergus, a 200-pound Irish wolfhound, was thrown from the backseat as a car ploughed into them at 50 kilometres per hour. The dog stood up, stunned, and began limping away.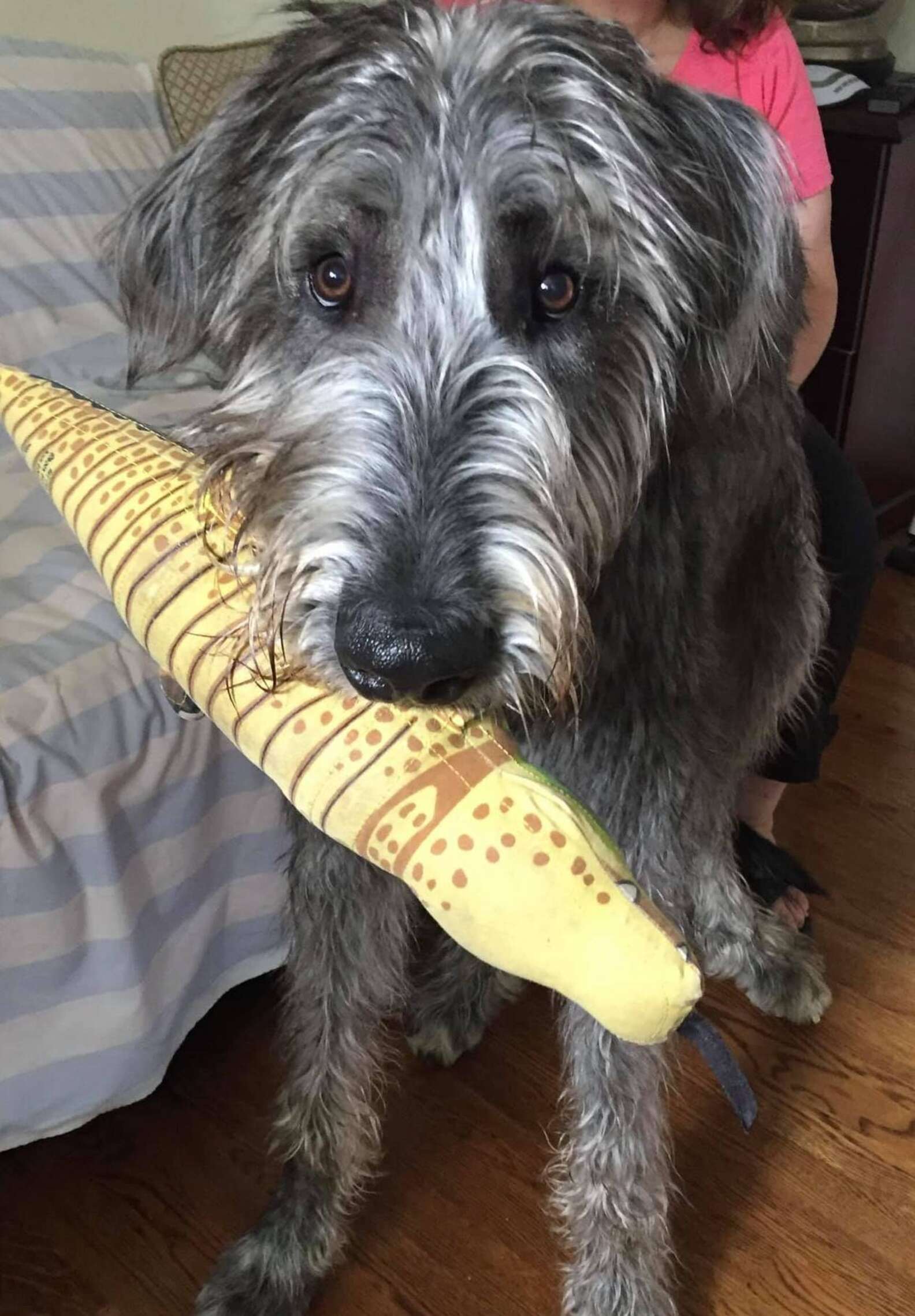 Fergus' sister, Meredith McKay Luckett, told The Dodo, "Within seconds my father had already hopped out of the car and was attempting to find him, but he was just gone." "As you might guess, he was terrified to death, so he simply bolted."
Luckett and her family immediately informed the community of Fergus' absence, and within minutes, hundreds of people from throughout Nashville had gathered to assist in the search for the enormous dog.
"Within 30 minutes of the collision, individuals were scouring the entire region to assist us in our search for Fergus," Luckett said. "We had rescues on the scene with food stations set up, and we were doing everything we could to follow leads,".
The days passed with no sign of Fergus, but the community did not give up hope. "Cars were traveling with their flashers on and moving slow within two miles of the accident site at any given moment," Luckett continued. "It was fantastic."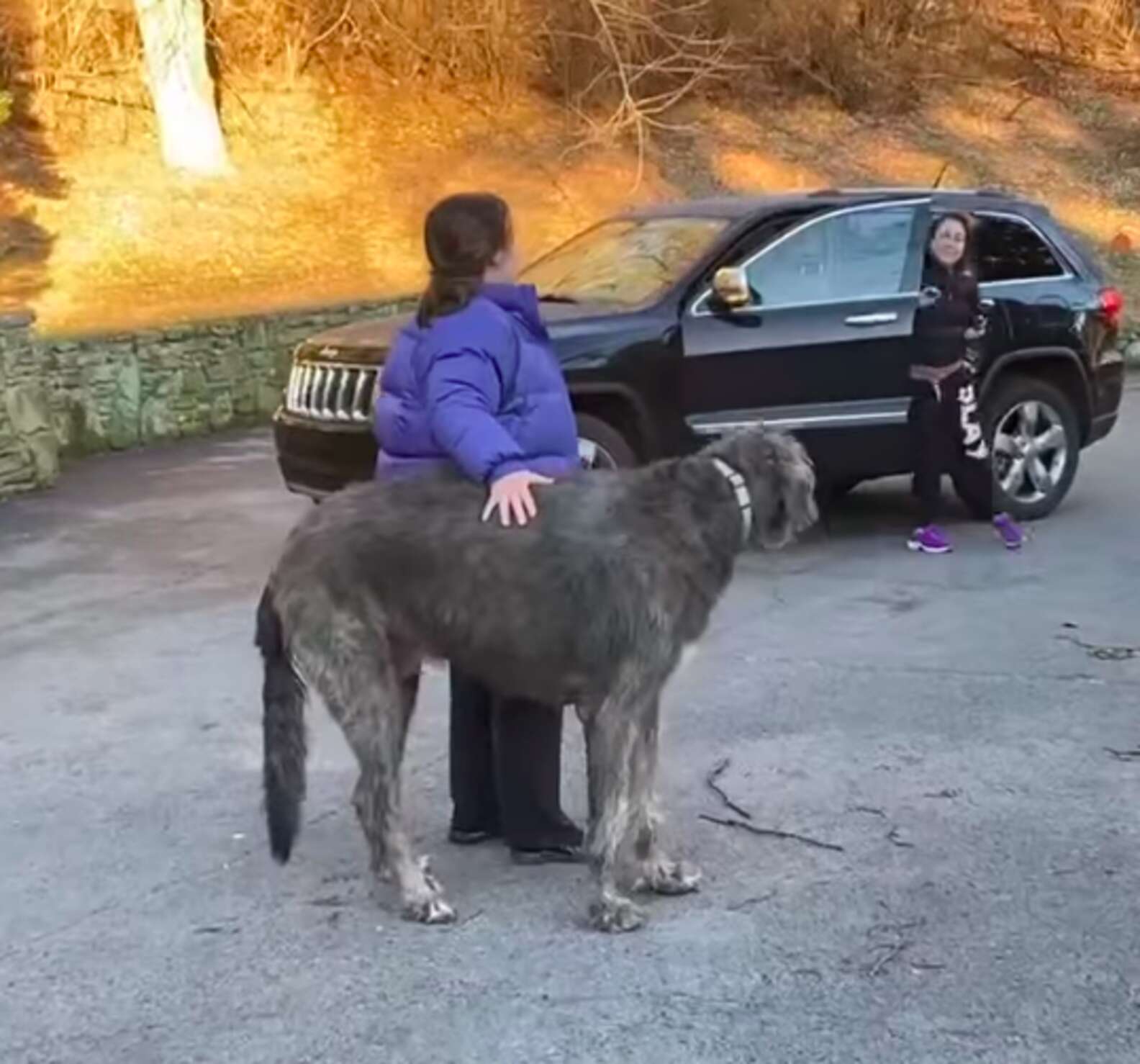 Then, on Wednesday morning, just as hope was dwindling, Luckett received a call. "I was still asleep when my phone started buzzing and they said, 'We have your dog,'" Luckett said.
Luckett was overjoyed to learn that her family's adoring puppy was finally safe. Luckett described him as a gentle giant. "He's a diva who prefers to stay indoors, which is one of the reasons we were terrified of him being outside. Definitely a well-cared-for pet."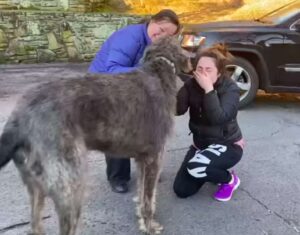 Fergus' mother was already there when Luckett arrived at the residence, which was barely a half-mile from the accident site.
Luckett ran over to hug her mother and burst into tears as she met Fergus for the first time. Fergus jumped in as well, nestling onto her shoulder and howling loudly in response.
"Clearly, it was a pretty emotional reunion," Luckett said.
You can watch the adorable video here:
Fergus was transported to the veterinarian for treatment of the cuts he sustained in the accident. "It'll be a long road for him," Luckett said. "Right now, we're just concentrating on getting him better."
But, for the time being, he's relaxing at home with his family, who are overjoyed to have him back.
"I thought he was spoilt before all of this, but now he is treated like a king," Luckett continued. "People have been asking to send him gifts, and he's received a few new toys as well as some goodies as a result of this. We're just making sure he's comfortable while he's living the dream."