Dog Distraught After Family Leaves Him At High-Kill Shelter, But Then New Best Friend Adopts Him
|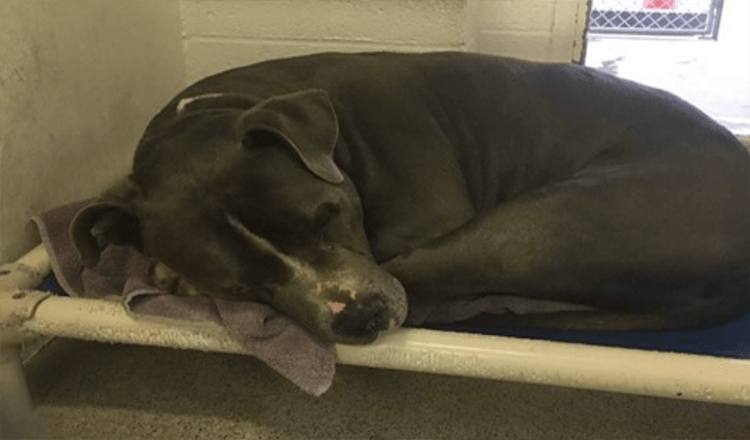 Blue, a Pit Bull, had the unimaginable happen to him: his family abandoned him.
Blue stayed with a family in California for approximately a year before the family opted not to take Blue with them when they moved.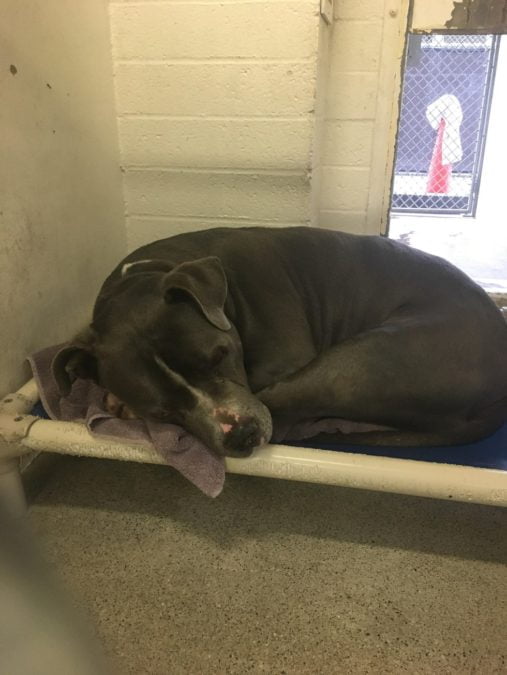 Blue was surrendered to the Carlson Shelter in California, which is a high-kill shelter.
He was so moved that he did what any other person would have done: cried. The volunteers tried to give him a treat or even just a smile, but all he could do was cry since he was so overwhelmed by the emotion of what was going on.
Some say the photographs show tears dripping from potential allergies, but I think we all know how tears ended up on this beautiful Pitbull's face.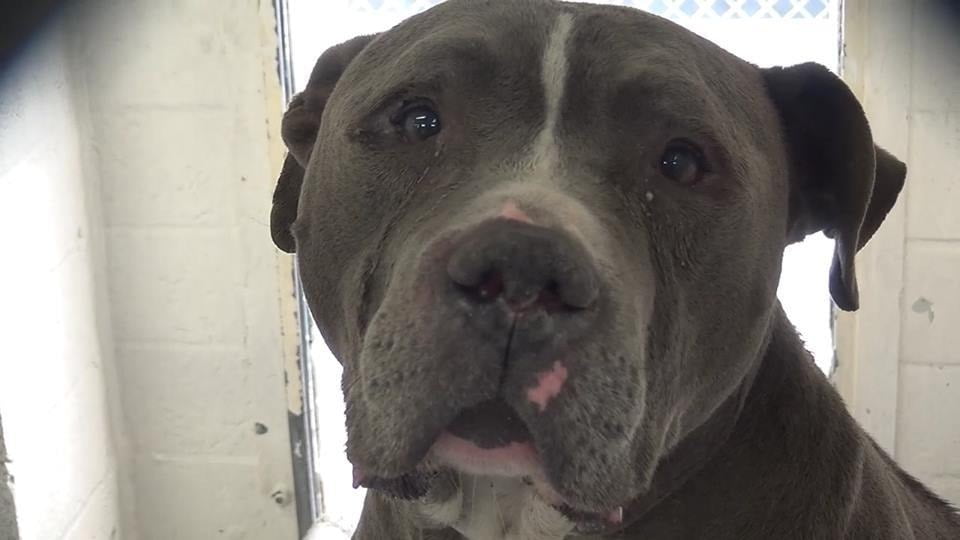 Saving Carson Shelter Dogs volunteers, thankfully, chose to assist him by sharing the video at the bottom of the story on social media. The film was made in the hopes of gaining publicity so that someone would adopt Blue and give him a forever home. Great individuals were only trying to help. All Blue wanted was some assistance and a friend with whom he could spend the rest of his life.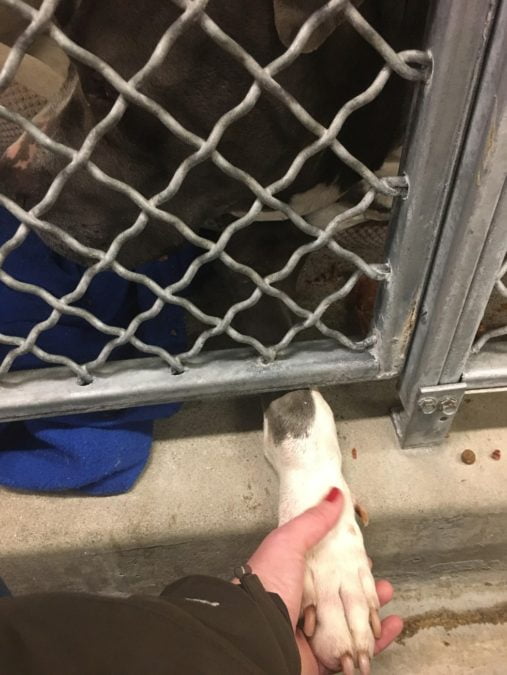 Blue eventually became best friends with Jennifer McKay. Jennifer visited him not once, not twice, but three times, and she took him home for the third time! "He looked very sad and depressed," McKay told Dodo. "You can see that every time someone passes by, it's as if they are looking for [the owner]," he said. "It's as if he knew they had left him there." However, when McKay visited him for the third time, Lan cheered up and went directly to his future owner.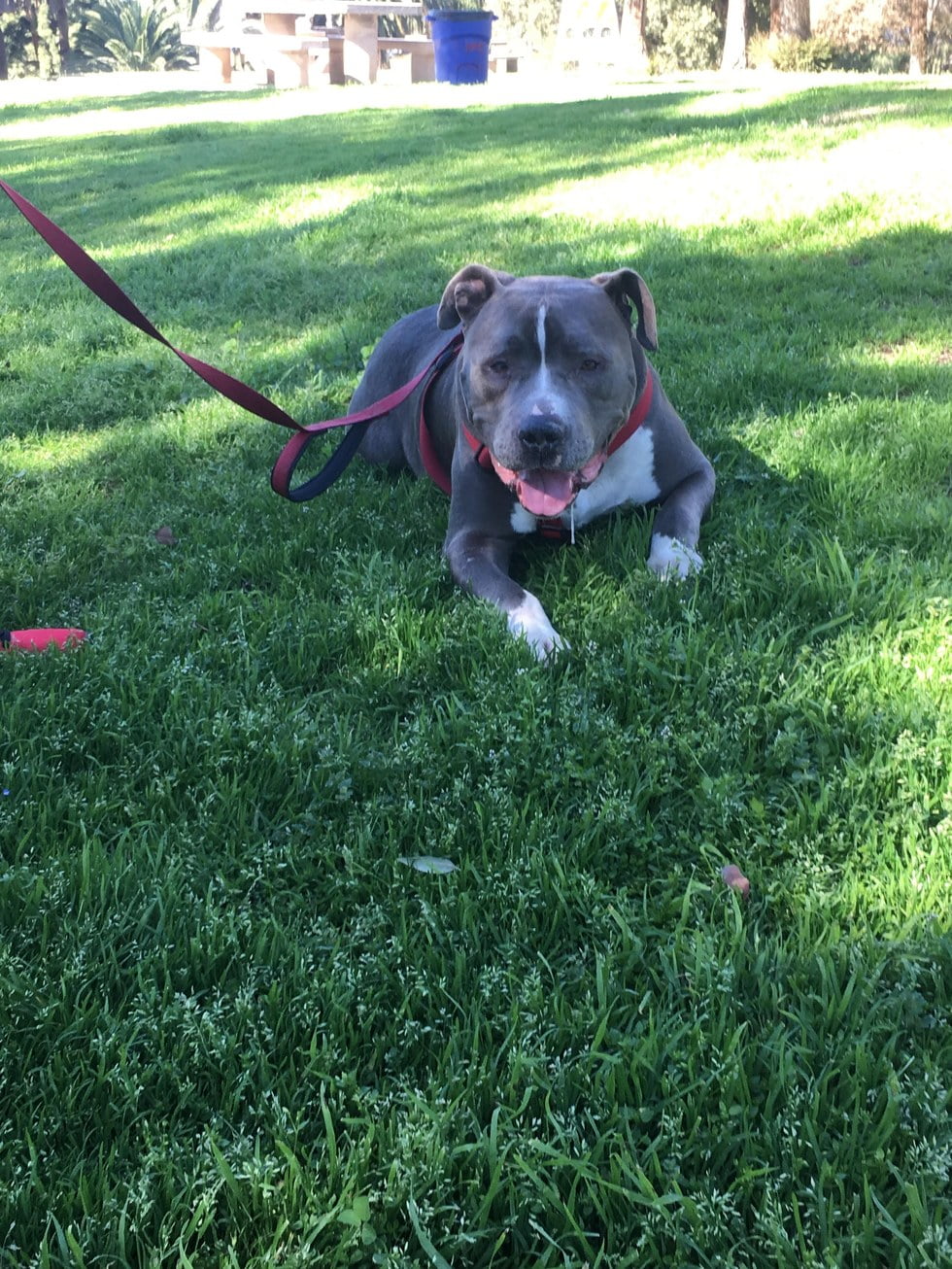 Ever since Blue has been out of the kennel and into a home, he has been a brand new dog. As soon as Blue got to his new home, he received a bath and was taken for a walk, and made himself right at home sleeping on the living room couch. When he's not sleeping or riding in the car with the windows down, his favorite thing is looking at himself in the mirror.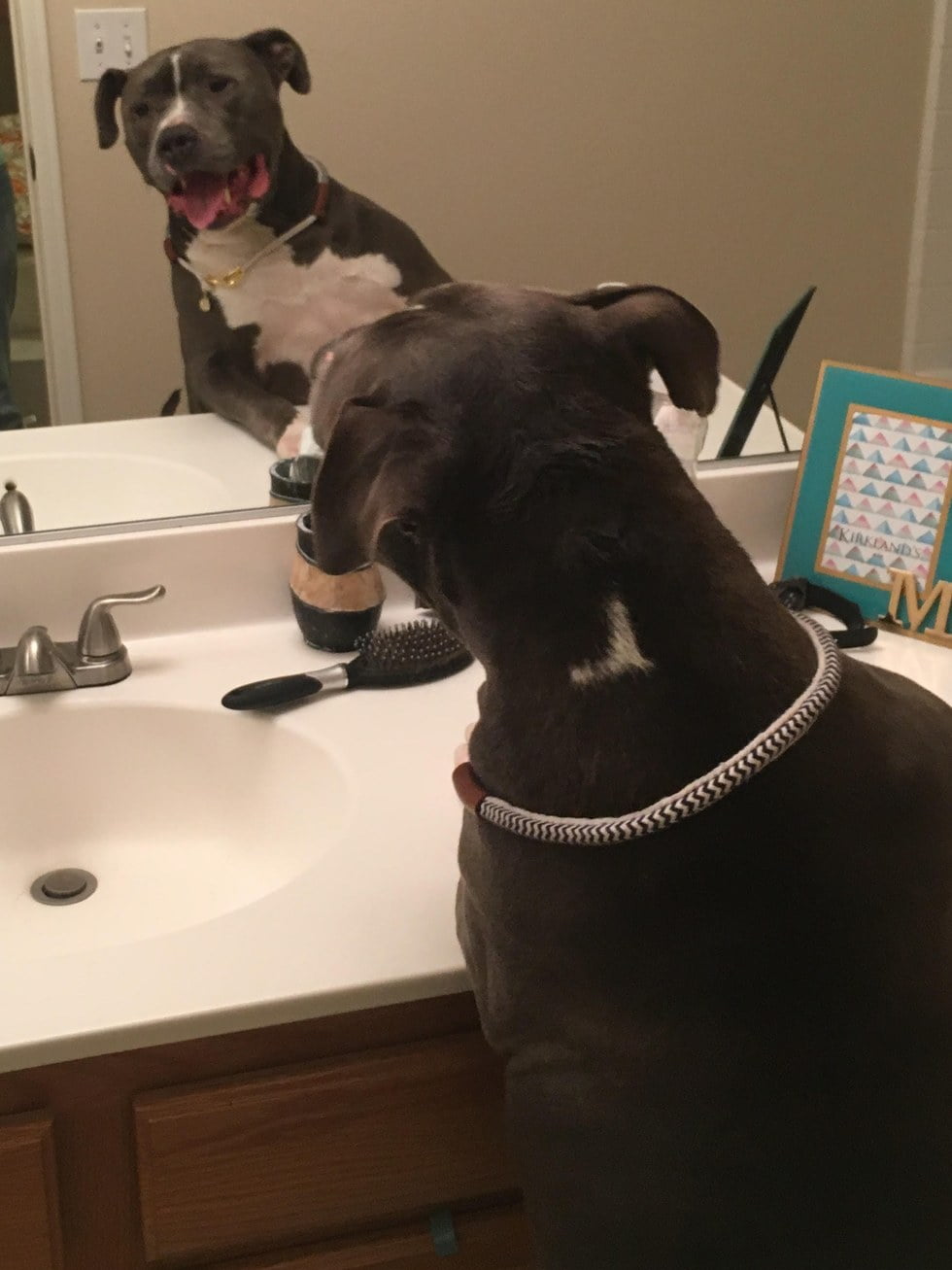 Blue can now move ahead with his life, knowing he is in good hands.