Man Lovingly Prepares The Thanksgiving Dinner For His Dogs
|
Thanksgiving comes to mind now that autumn has here. It's a time when we can all be thankful and thank God for everything we have. But this beautiful day also provides us with a wonderful opportunity to express our gratitude to our loved ones.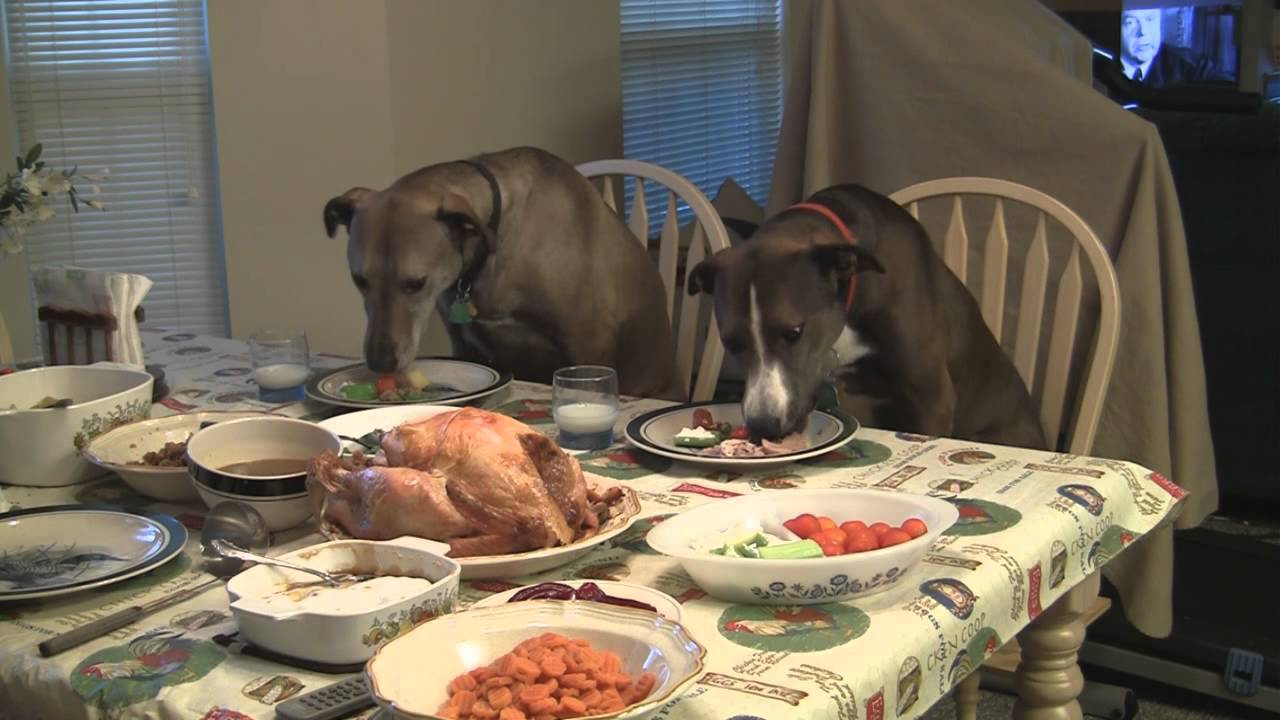 This man chose this occasion to express how much he loves and cares for his two furry buddies, as we all love our dogs as much as we love our family (dogs are literally family). And what better way to demonstrate your love for them than to throw a special party for them?
Because the man had just asked his two dogs, Max (right) and Buddy (left), to sit at the table, it was easier said than done. Then he prepared a special dinner for them, complete with vegetables, potatoes, and, of course, part of the delectable turkey. But not before praising God for everything and praying together.
Max freezes a little, despite the two gorgeous dogs sitting patiently on their seats. But who can say no to such delectable dishes in front of them?! In any case, the two proved to be such excellent boys as they patiently awaited their father's completion of both dishes. The wonderful food was then shared by all!
What a beautiful way to express gratitude to your furry buddies!