12-Year-Old Dog Takes 'Freedom Walk' Out Of Shelter Where She's Lived For 6 Yrs
|
Sandi, a 12-year-old Pit Bull Boxer mix, has worked at the Marion-Grant County Humane Society in Indiana for more than six years, making her the longest-serving employee there, according to ilovemydogsomuch.com.
Sandi was initially thought to be a stray, but little is known about her life prior to arriving at the shelter. Despite this, the staff grew to love her and wished for her to find a home one day.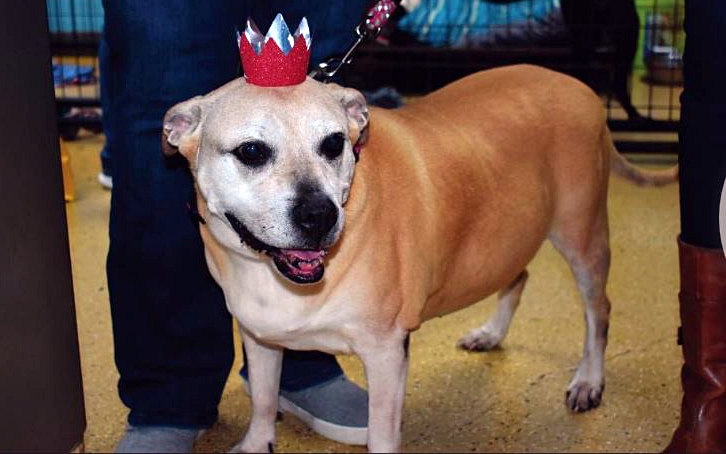 Sandi was finally adopted by Erin and Cary Rhodes, who had been heartbroken after their own dog had passed away. They couldn't take their eyes off Sandi after seeing her and knew they had to adopt her.
Sandi took her "freedom walk" out of the only location she's called home for the previous 2,461 days in a massive celebration. She proudly marched down a red carpet while wearing a crown to greet her new parents.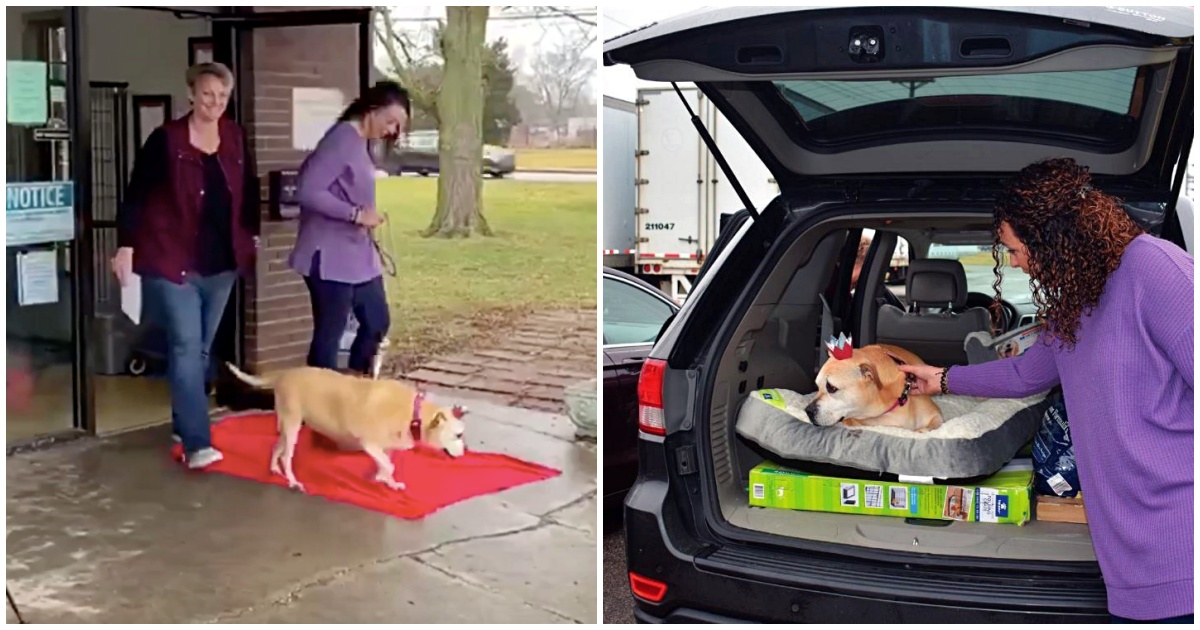 Christy, a shelter employee, told CBS News, "This is why we didn't give up on her." "We had a feeling she'd find her forever home at some point." It's fine if it takes a while to find her the perfect home. We won't have to be concerned about her returning or anything horrible happening to her. She was in charge of the area in a way. She's a bit of a boss."
Sandi's freedom walk video was posted on Facebook by the shelter, and it has now gone viral. It has had a significant impact, attracting attention and possibly assisting in the adoption of other dogs at MGCHS.