Dumped Mama Dog Reunites With Her Litter Of Pups In Heartwarming Rescue
|
When K9 Crusaders rescued Noelle from a kill shelter where she had been dropped off by someone claiming to have found her as a stray, they realized she had a tragic backstory.
Despite her emaciation, she had clearly just given birth. On Facebook, the Canadian rescue K9 noted, "She had obviously been feeding her puppies, but nobody had been feeding her."
The question was, where were her babies? K9 Crusaders set out to work with the local animal rescues to try and track down the puppies.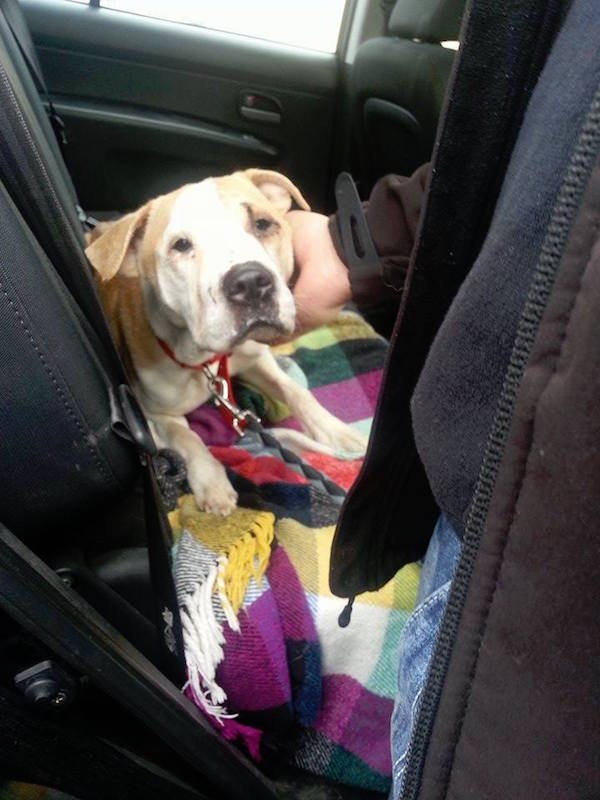 "Noelle's profile came to us on December 7th from a QC gas pound where she had been surrendered by someone who claimed to have found her as a stray," K9 Crusaders reported. She was completely engorged and still producing milk, and it was plain that this poor Mama had been torn away from her children in a hurry. "Her haunting eyes and sorrowful situation left few unbroken hearts among those of us who read her story since she was so upset."
"She arrived the next day, skin and bones…weighing barely over 30 pounds, at least 15-20 pounds under a healthy weight, and every single rib was exposed." She had evidently been feeding her children, but she had not been fed."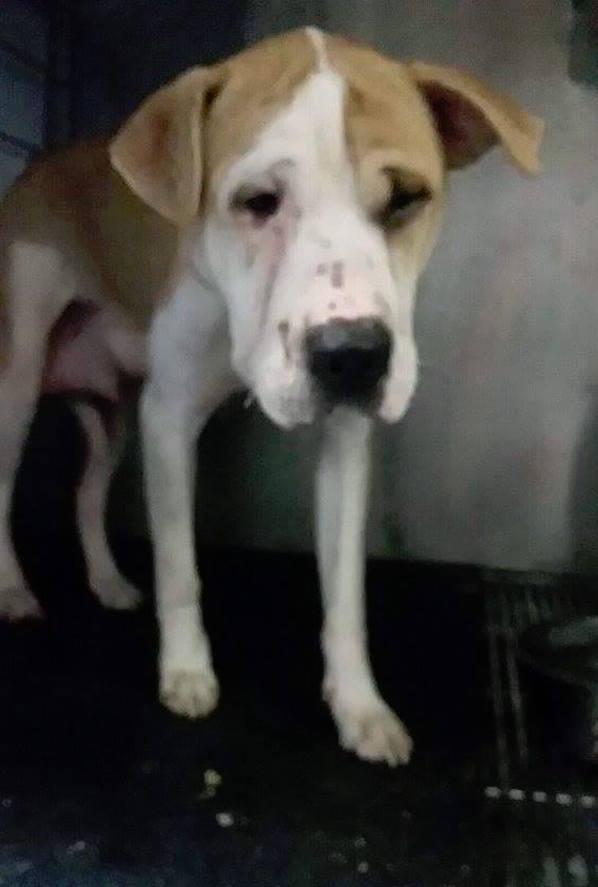 "From the shelter workers to the transport drivers, to the medical professionals, our own volunteers, and, of course, her foster family, Noelle's charming and gentle demeanor immediately won over everyone she met." Every time we looked into her eyes, we could feel her anguish, and there was no doubt that she was missing her children.
"Of course, many of you were worried about the puppies, wondering whether they had been abandoned and if they were safe.
"Well, the wonderful people who work in rescue were all quietly on the same page, and happily, on December 12th, Noelle's story took a dramatic turn when a highly suspicious ad was discovered on a buy and sell portal, complete with a photo of Noelle and her puppies.
The poster claimed that Noelle had died after giving birth and that they were now seeking to find homes for her puppies, but the truth was considerably more sinister, since the individual selling these puppies had left Noelle at the shelter to die."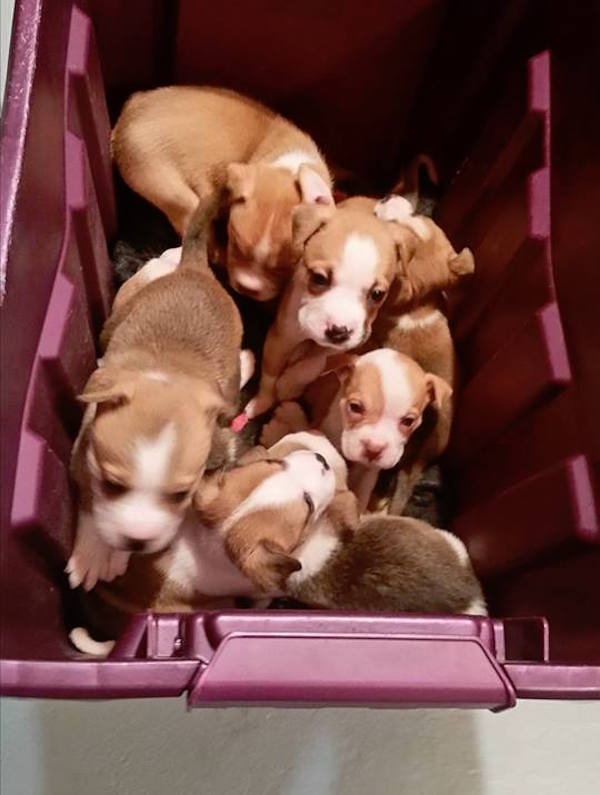 "Together, we worked through the night to save them all, by negotiating a mass purchase of the remaining 8 of her 9 puppies that had not yet sold. "Our phenomenal rescue coordination team in QC sprung into action, contacting us immediately to confirm that the photo posted was in fact our Noelle…and without a doubt, it was. They were only about 5-6 weeks old, way too young to be separated from their mother so abruptly. Of course, the owners had no idea who we were; they simply saw dollar signs and decided to let us acquire them all at once, no questions asked."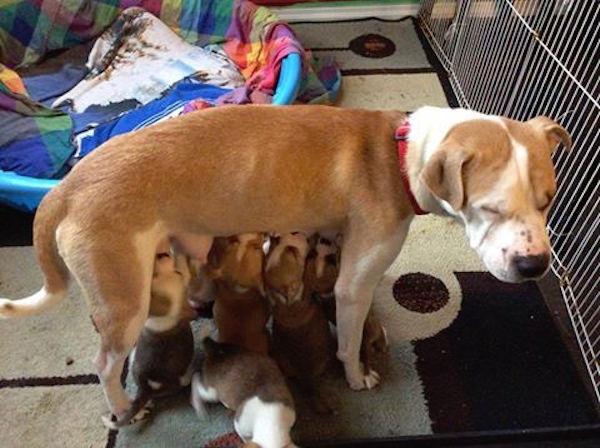 "We successfully finalized the purchase on the recommendation of the authorities, and because to one very special volunteer, Noelle and her puppies were reunited only hours later." "It was an experience that none of us will ever forget."
Annabelle, Mia, Oliver, Leia, Jake, Caro, Joey, and Holly, as well as Noelle, have all found forever homes! Noelle was adopted by a foster family. "It appears she has squirmed her way into their hearts," the group adds. so much so that they are convinced she is exactly where she should be!"