Man saves a German Shepherd who was stranded in the woods and reunites him with his family.
|
Jim Phillips adores stories of dogs returning home, and he just shared one of his own with us at DogHeirs. When the dog arrived at Jim's farm one day, he related what happened next:
"For several days, we had a German Shepard lurking around our farm, staying in the woods but refusing to approach. He came up to engage with the workers while they were working on our porch.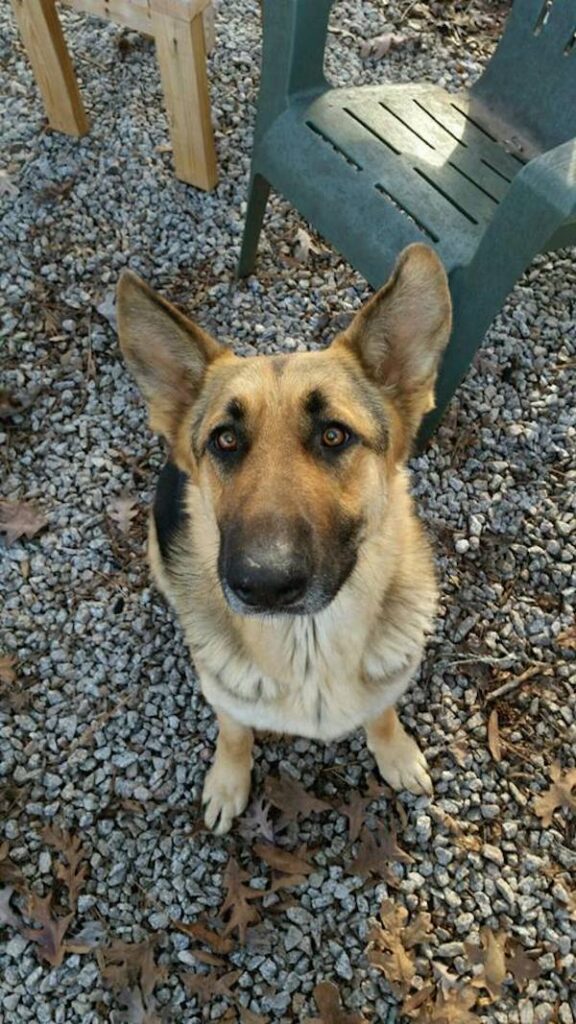 "We were leaving food at the tree line." We set up a makeshift bed at the front entrance and provided enough food and drink to last several days. We assumed he was chipped because he had been repaired.
"Our daughter took him to the vet on Friday. Yes, it's a chip. Because the account was canceled, the chip business was hesitant to send the information to the vet???? They ultimately handed over the information to our veterinarian.
"The family of the dog lives around 300 miles away. I'm not sure how the dog ended up here. Murphy's family was overjoyed to learn that he had been found. Murphy was supposed to be picked up by the family's father, who lives in a nearby town.
"I believe Murphy got loose when visiting his grandparents. We are relieved that he has returned home, yet we are disappointed that he is not with us. Murphy is kind and gets along with everyone."
The photo below shows "The Herd," as Jim refers to them, with their temporary visitor, Murphy.
"Left to right: two black ones for my daughter, dark brown and tan for my son," Jim explained. Our English Setter, the white one. Murphy, as you can see, would fit right in. They're all at our place right now!" (This was before Murphy was picked up and taken home.)