Neighbors refused to look the other way and rescued a dog dumped in a cardboard box.
|
It's becoming an all-too-common occurrence in American neighborhoods. Dogs abandoned by their owners who no longer want them, leaving others to pick up the pieces of a brokenhearted, and often broken, animal. Joey is one of these dogs. In a Miami neighborhood, he was left on the sidewalk with some blankets and a water bowl.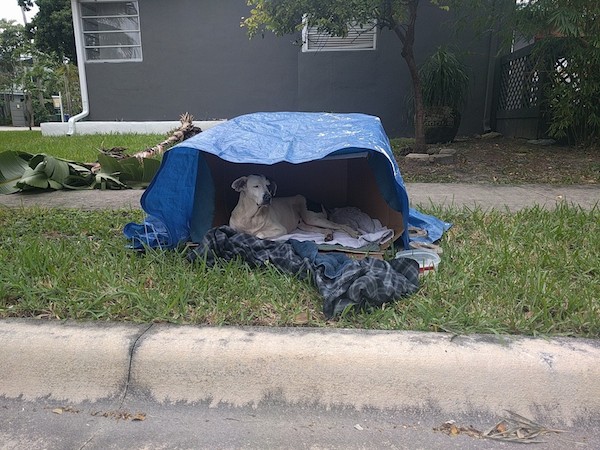 Julian Rovito, a local, first learned of him this way. Julian told Reshareworthy.com, "We found him in the neighborhood on a corner in a homemade dog house constructed out of a box." "The matter was brought to our attention via a neighborhood blog." Joey quickly enlisted the assistance of a number of caring neighbors.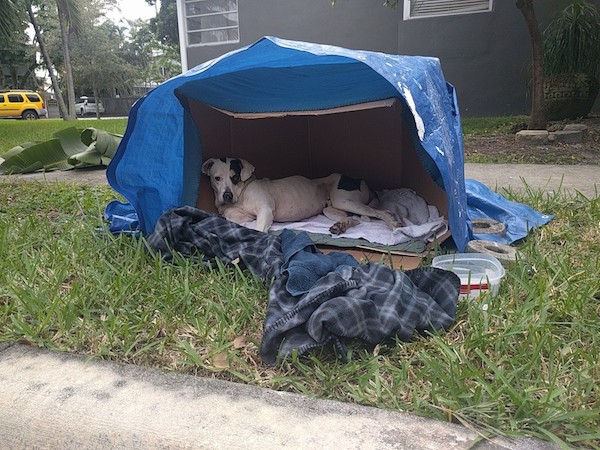 Joey was initially afraid of anyone approaching him, so they attended to his urgent needs. To keep the rain off his cardboard box, they covered it with a tarp. They provided him with extra blankets as well as food and water. They were also keeping an eye on him.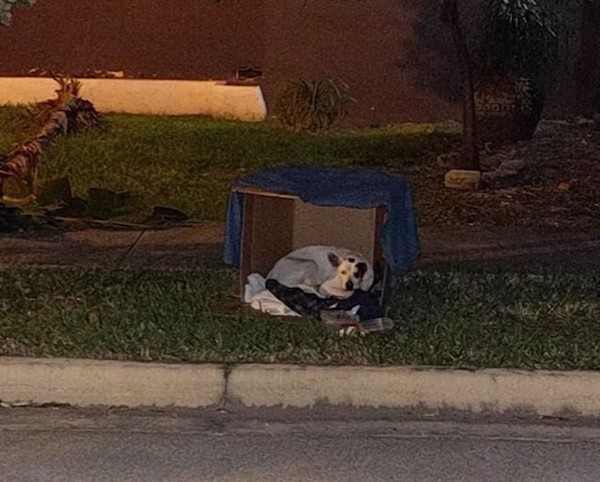 They finally managed to lure him into a box with food after a few days and drove him to Alton Road Animal Hospital, where he is presently being cared for.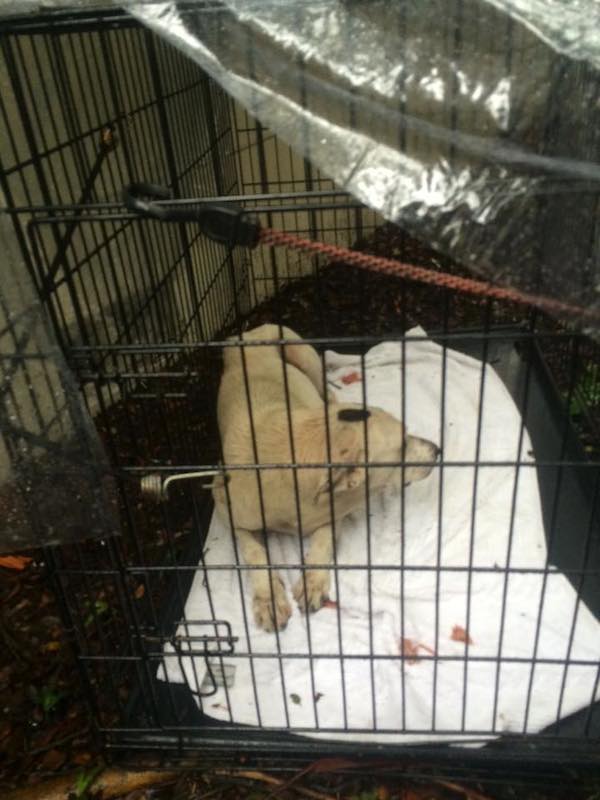 Joey has a few health issues as a result of his mistreatment, but because to donations from animal lovers and the vets who are currently caring for him, his future looks a lot brighter than it did a week ago.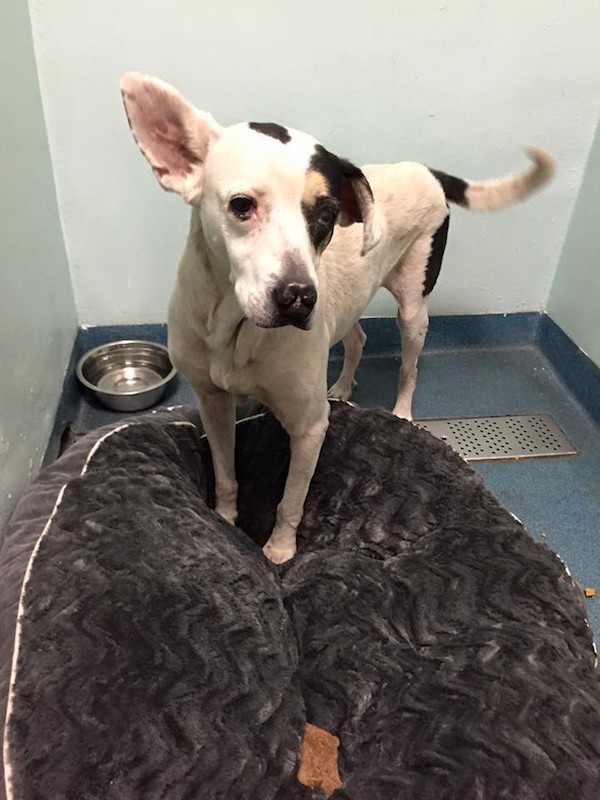 Animal Recovery Mission, a Miami-based rescue organization, has also offered assistance. "Animal Recovery Mission is assisting and advising us…" They'll assist us in finding him a foster home so he may continue his treatment," Julian explained.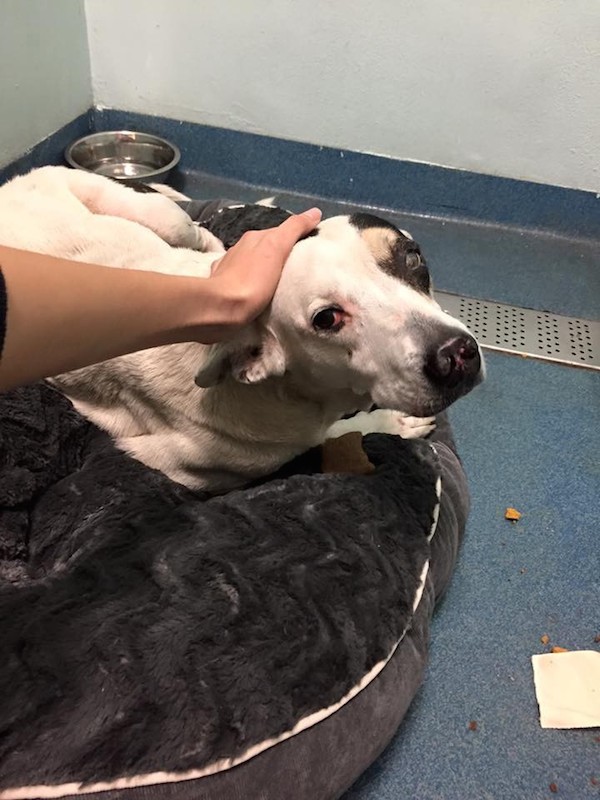 Thanks to Animal Recovery Mission, Joey didn't have to wait long to transition from foster care to a forever home, and he was adopted immediately after his rescue.
After bringing him home, his new mother Cynthia Cruz Ortiz stated on her Facebook page, "Joey is winding down." "At first, all he wanted to do was sit beside his bowl. After that, he joined us on the screen patio. He has finally sat down on his new cushion and is preparing to unwind for the day. He's doing a fantastic job with everything. He's incredible."
I have nothing but praise for Julian and all the neighbors who came together to help Joey in his desperate time of need! Please share his rescue story with your friends if you agree too!