Feeble Dog Chained Up For 5 Years Wept As Rescuer Held Her Face In Her Hands
|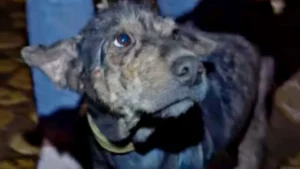 a YouTube subscriber who follows Love Furry Friends online, reached out about a dog in her neighborhood.
For the previous five years, the unfortunate dog had been chained outside. She was malnourished and had lost all of her fur due to advanced mange. Her owner refused to feed her or provide her affection.
The dog's next-door neighbor would come by and feed her whatever she could afford, which was stale bread. Without chewing, the loving dog ate it whole through the fence. To say she was hungry is an understatement. The Good Samaritan recorded the sad puppy and included it in her message. The rescue group pledged to assist the dog and arrived the following day.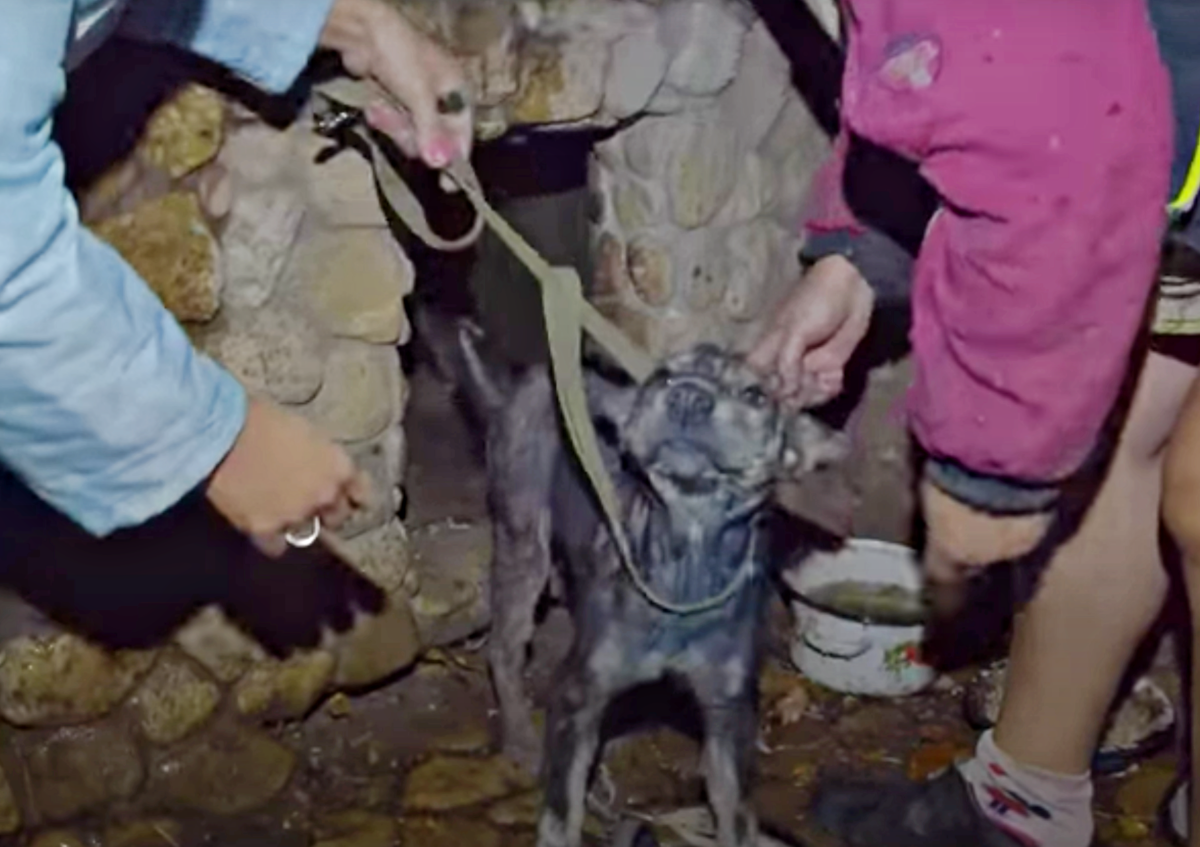 The rescuers were unyielding! They were going to save this dog's life by taking her with them! They tried everything they could to persuade the dog's owner to relinquish her. It took hours of back and forth as to why the dog required treatment and that if she didn't return her, they would report her to the authorities. Finally, the owner agreed. She appeared to realize why they were there as soon as they approached the adorable dog.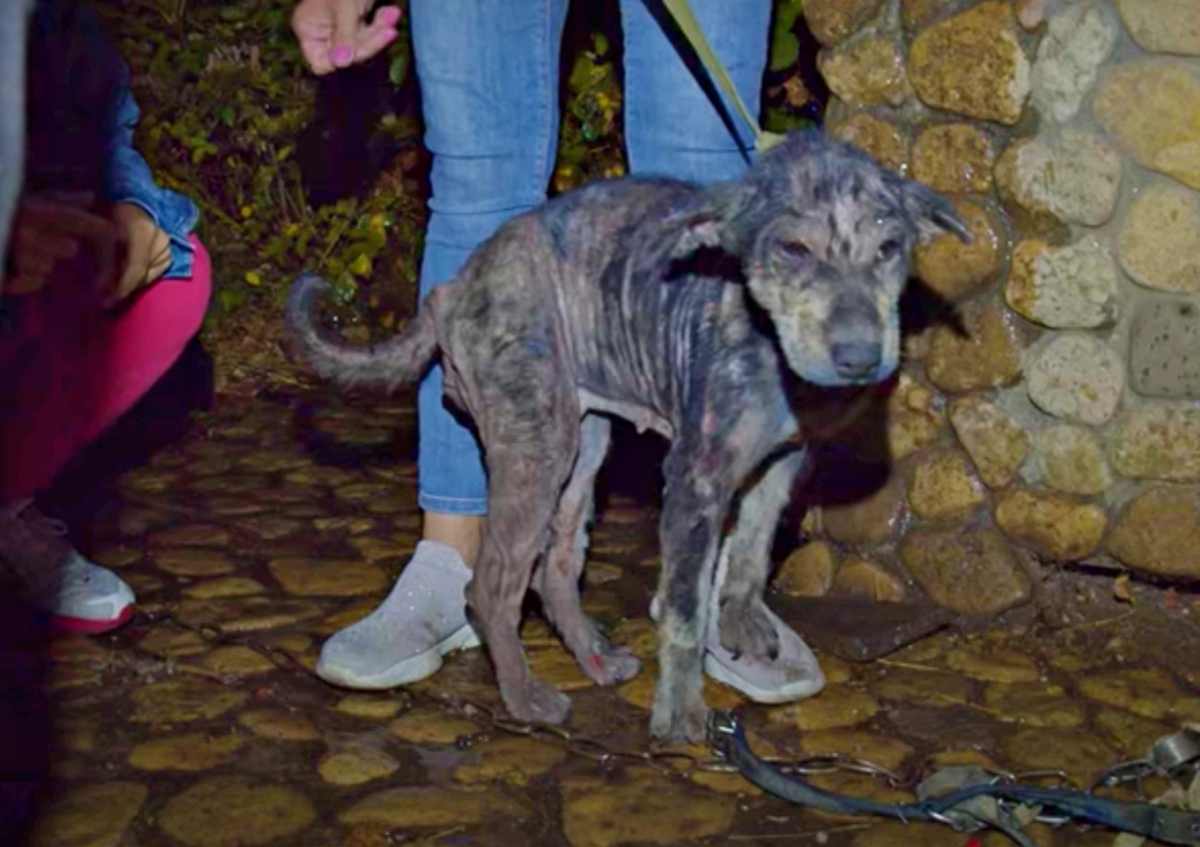 The sweet girl smiled and raised her head, as if to thank them. They patted her on the head and assured her that everything would be fine now. After five years, they eventually untangled her from the chain and loaded her into their truck. It was time for a full vet examination! It was time for a new start in life, as well as a new name. Lada was the name they chose for her.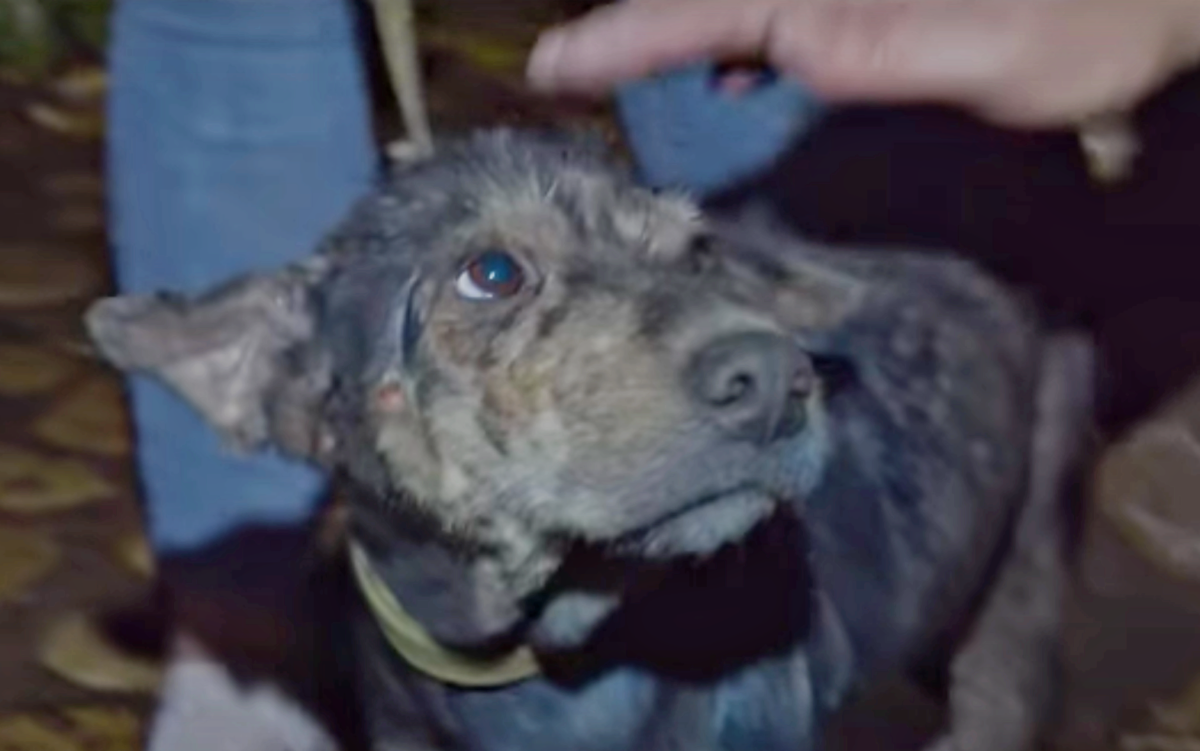 She had a horrible form of skin ailment caused by fleas, according to the vet. Lada had been suffering for five years since she hadn't been treated for fleas. Thankfully, she was in the right hands at last! Lada wagged her tail for the first time when she stood on the examination table and received some affection from a rescuer. It was undoubtedly a fantastic moment!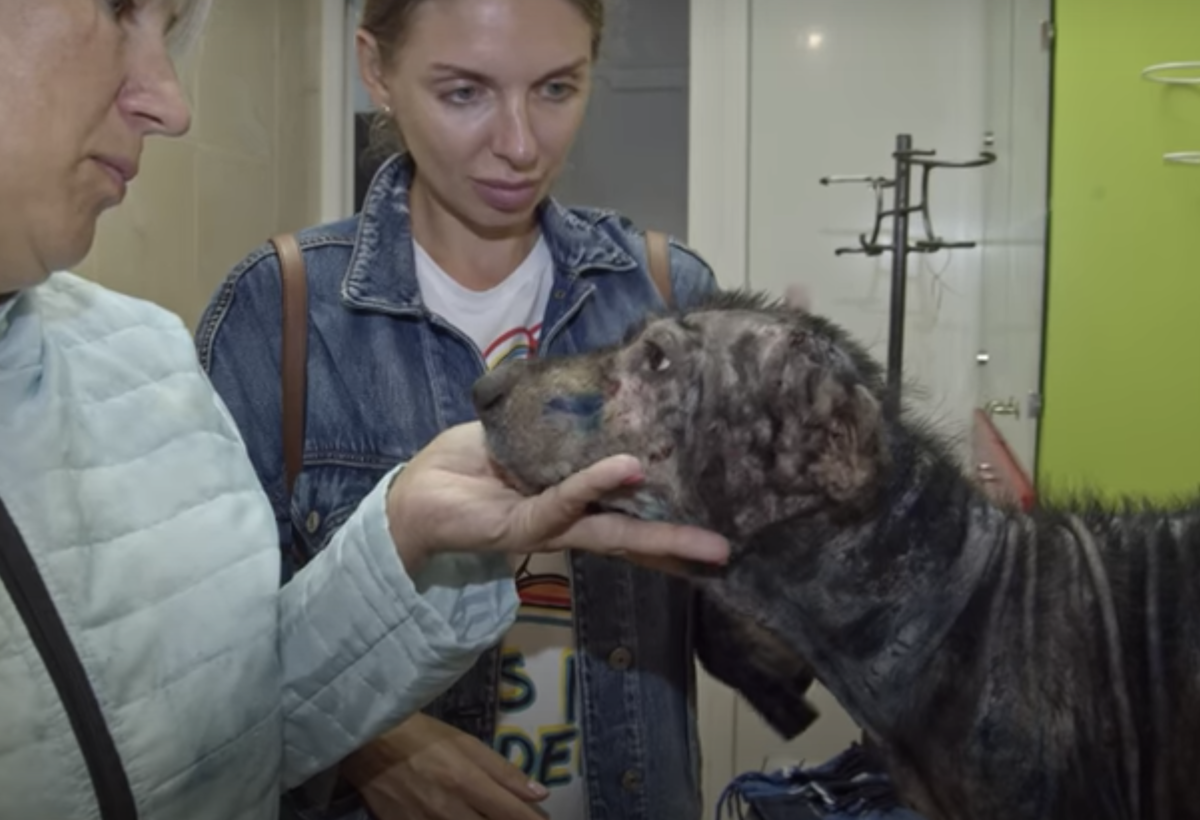 Lada must spend a month in the veterinary facility. Until her weight is stabilized, she will require round-the-clock care. Lada learns what it means to be loved throughout this period. Her new pals come to see her on a daily basis and are overjoyed to see that her fur is growing back and that she is gaining weight. She has never known love before at the age of five, but her future seems bright today!
Lada must stay at the vet clinic for a month. She needs around the clock care until her weight stabilizes. During that time, Lada learns what it means to be loved. Her new friends visit her daily and are so happy to see that her fur is growing back and she's putting on weight. At five years old, she has never known love before but now her future looks bright!
Lada will soon be in good enough health to find her ultimate home. We're overjoyed that she's now free of the terrible chain and her callous owner. Click play on the video below to observe Lada's rescue. Rescuers do everything they can to save as many people as they can. By sharing their tales, we can raise awareness. Aren't we all overjoyed for Lada?