A dog led a man into the mountains to rescue a child abandoned there.
|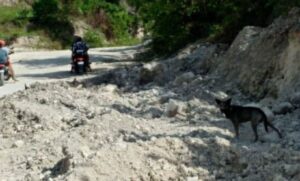 This amazing story happened last December on the island of Cebu, Philippines. On that day, a man named Jenrell was walking to his home on a mountain road Like most islanders, he used a bike as a means of transportation,he noticed that there was a dog that seemed to be chasing down his bike. The dog was barking quite loudly, and trying to get Revilla's attention. Curious, he pulled over.
The dog immediately made it known that he wanted Revilla to follow him. And he did–all the way up to the top of a mountain.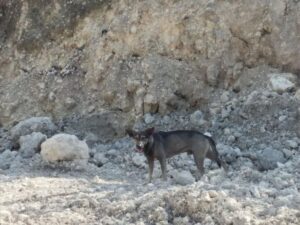 The man got off the motorbike and went after the animal. And after a few minutes, near the local landfill, the dog began to whine near some bundle. What was the man's surprise when he saw the baby there !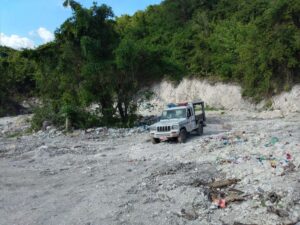 Jenrell immediately called the police. It was a boy, after an examination by doctors it turned out that he was absolutely healthy and had no injuries on his body.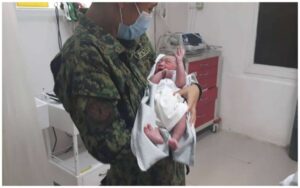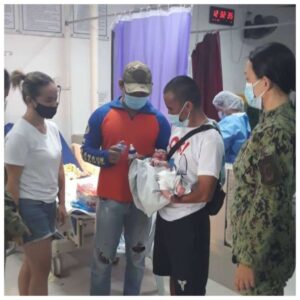 In all this confusion, the dog was completely forgotten. The local news story soon spread and caught the attention of Hope For Strays volunteers who were touched by the heroic dog's actions in saving the abandoned newborn. They sent a group of searchers to the site in order to see if they could find the dog. And they did.
But what they weren't expecting, was that the dog, named Blacky, wasn't a stray at all. He actually lived with a family who loved him. Their family even had three other dogs.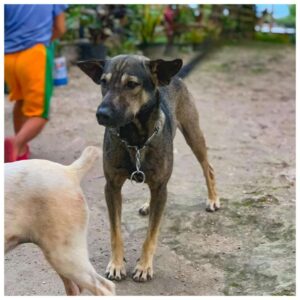 Unfortunately, the financial situation of the owners is not very good. But now they will be helped by a charitable foundation in the form of gratitude for the fact that people raised such a smart and sensitive dog.
How wonderful is that ?