Actor pretending to be injured is comforted by a stray dog who interrupts the performance
|
The script called for actor Numan Erturul Uzunsoy's character to lie on the floor hurt during a theatrical performance in Turkey. It was all a ruse, of course.
"The character I played was hurt and in a lot of agony," Uzunsoy explained. "He'd fallen off his horse and was struggling to breathe."
But then, an adorable furry four-legged member of the audience came to the rescue:
The concerned stray dog made his entry as Uzunsoy lay on the ground, evidently doing a fantastic job, interrupting the play to provide the 'hurt' character some comfort.
The stray dog then snuggled up to the actor and began licking his face, apparently in an attempt to resuscitate him; lucky for us, this scene was captured on camera.
"I felt a warm sensation on my face." "At first, I assumed it was my costar approaching," Uzunsoy explained. He was completely wrong.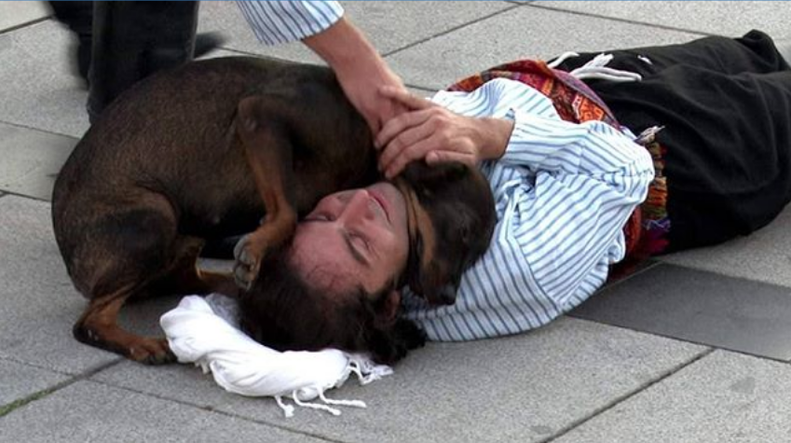 Uzunsoy couldn't help but break character at this point, and his face broke into a smile.
"When I felt the dog's kisses, I was overjoyed," Uzunsoy added. "I was deeply moved. He seemed to be an angel who wished to assist me. It was a very moving experience for me. It came as a complete surprise to me."
Everyone seemed to be having a good time with the little interruption. One of the crew members eventually led the cute puppy offstage, but only after the dog had checked on the 'injured guy.'
Uzunsoy wishes to reconcile with the puppy and assist him in finding a home as a thank you for his kindness.