Vet Rejected Treating Hairless Puppy, But She Never Listened Or Even Gave Up
|
This heart warming story gives us a big lesson, no matter what others say don't give up on someone you love,and something you believe in.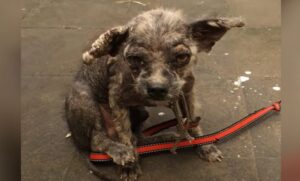 Benji, a poor mangy dog, was so miserable when a girl called Andrea, who is known on YouTube as Misus Yaya, saw him for the first time. Andrea took him to the vet, who told her to give up on him because of his bad conditions, but she did not want that.
She took him home and started to feed him and to take care for him, and in less than 3 months he recovered in an expected way, he is so adorable and one of the cutest dogs ever !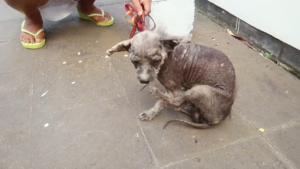 Look at him, he survived in a surprising way.
Seeing him like this Andrea's heart bursts with joy, her love and care paid off, now everyone loves Benji dealry, and asks permission to pet and play with him.
Thanks to Andrea !
Watch the video below: