WHEN HE SEES HIS MILITARY K9 NOW THAT SHE IS OLD AND RETIRED,THE VETERAN CAN'T HELP BUT CRY
|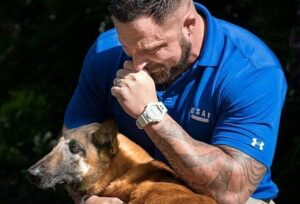 Air Force Staff Sgt. Adam Wylie was deployed overseas just 25 days after his daughter was born, and being away from his baby girl and his wife was incredibly tough.
While serving, he teamed up with Emra, a military dog that helped get him through some of his darkest days. It's been 3 years since they've seen each other, but this amazing reunion is one for the books.
They collaborated internationally from 2012 to 2014.
Emra was always by his side, not only to assist him in the military, but also to provide emotional support.
Emra's military career has come to an end now that she is nine years old, and she has finally retired.
Adam was fortunate to be able to adopt her!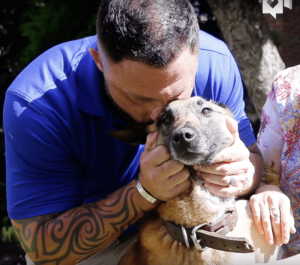 The video below shows their emotional reunion, with Adam unable to hold back tears.
Emra was overjoyed to see her handler.
Adam is overjoyed to have Emra back and looks forward to providing her with a happy, relaxing life away from the military.
What a beautiful chapter to this story.
Video: