Owner Ties Dog To Gate & Drives Away, And Pup Waits For Someone To Rescue Her
|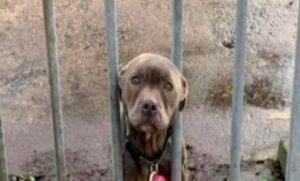 No one could understand why someone would abandon a dog this way, writes androdass
It's hard to believe how little compassion people have for animals. Especially once they have one.
Alas, sad stories of mistreated and abandoned pets abound, and an RSPCA shelter in Leicester, England made headlines in March for yet one more case.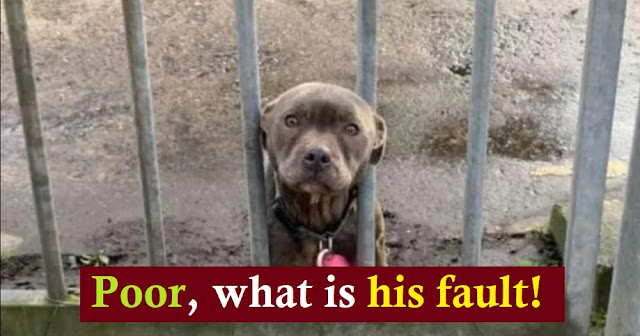 On a Wednesday in March, when staff members arrived for work, they were astonished to see her tied to the entrance gate. Who had left her there, as well as how long she had gone without food or water (though it couldn't have been a whole evening), were unknown.
The lovely pooch simply expected someone to look for her and was overjoyed to find her rescuers.
"She was stood together with her head pushed through the bars of the gate, her ears back with these big, brown puppy dog eyes," a spokeswoman from shelter said during a handout. Misty clearly had a rough life before finding her thanks to the rescue.
For starters, she was malnourished and photos show her ribs visible under her skin. ThereShe also had a wound on her nose and skin disease that needed treatment.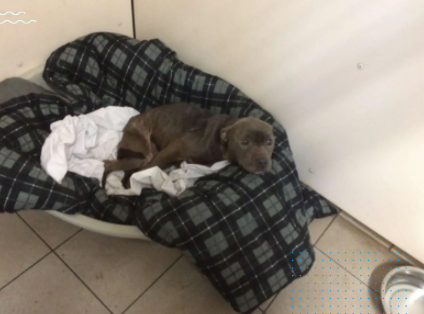 Misty had a microchip, which her rescuers discovered, but when they called the number to which it was registered, they learned that she had been rehomed in the past. There was no additional information regarding the cause of this or her upcoming owners (nor how she came to be abandoned).
The comprehensive Animal Welfare Act that was passed in England (and revised in 2006) makes it illegal to abandon an animal.. A probe was started.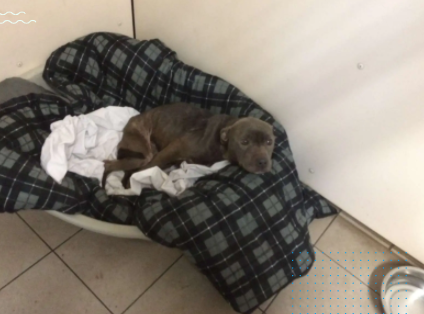 Woodside Animal Center posted the knowledge to Facebook and asked anyone with information about her "owners" to urge in-tuned. Their post read, in part:
"You may have seen in the news today a story a few little Staffy who was left tied to our gates at Woodside.
This matter is being addressed directly by RSPCA HQ as this is often now a criminal case. The Staffy is being cared for at Woodside and is receiving expert care to make sure she is healthy both physically and mentally."
In March, her rescuers posted a touch update on the sweet Staffordshire Bull Terrier in response to an issue from a concerned citizen:
"Misty is doing great and is recovering well in our care. Once she is out there for rehoming we'll be ready to provides a full update."
In June, she went up for adoption after the lockdown led to England and immediately found her forever home with a few that's looking forward to giving her a gorgeous life.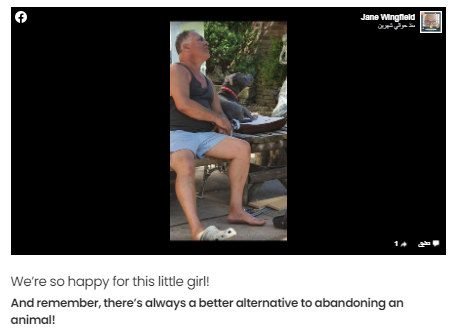 The shelter posted the great news alongside a photograph of Misty and her new parents:
"Our gorgeous girl finally said bye-bye to kennel life this week!