Unwanted Elderly Dog Who Put His Face In The Corner Of Kennel Finds Dream Home.
|
When senior dog Jack arrived at  Gloucester-Mathews Humane Society in Virginia he was depressed and scared. He was so sad that he would put his face in the corner of his kennel.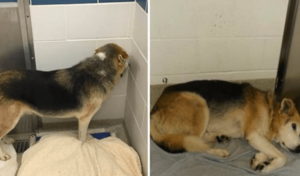 A German Shepherd/Labrador Retriever mix has recently come into our care through no fault of his own. He is an older gentleman, around 12+ years old and he is terrified," wrote Gloucester-Mathews Humane Society. "Most dogs adjust slightly over time, and while they would still rather be anywhere else, they learn to trust staff and volunteers and open up. Jack is so dejected and scared that anytime we enter his kennel, he puts his face in the corner and we have to pick him up to take him outside."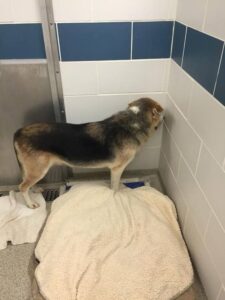 They also found out that he becomes a little bit more alive when he is outside.
So, Susie's Senior Dogs decided to find a forever home for him after a month at the shelter. They shared a post on Facebook read that Jack has never seen any aggressive toward volunteers or staff despite his fear of the shelter.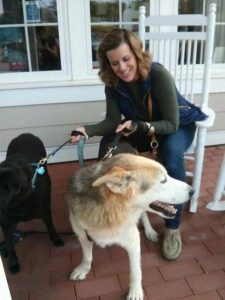 They also added that they wanted to find a forever home for him as they are heartbroken to think that he may have lived for his entire life with his loneliness.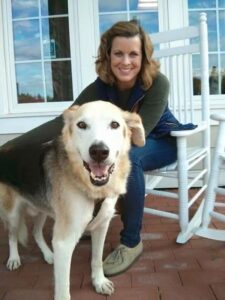 Thankfully, many inquiries were received by Susie's Senior Dogs for Jack, who is heart worm positive and has bad hips and pre-renal kidney disease. Happily, a lovely young lady came directly to the shelter to meet Jack with her other canine companion.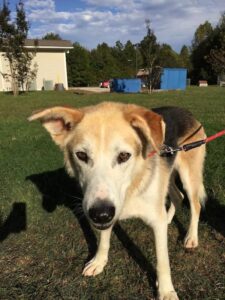 The meeting was so great as the woman directly fall in love with Jack who was also friendly with her. So, she decided to adopt him to live with her other companion. How a happy ending !
Share Jack's heartwarming story with your friends and spread awareness about the joys of adopting senior pets !