Courageous Terrier lost at sea reunites with very emotional dog daddy.
|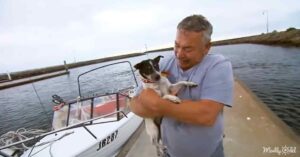 This is the beautiful moment an old fisherman is been reunited with his senior Jack Russell.
Keeping a pet is a memorable experience, especially if you are a seventy-five-year-old person. You treat them as your children and can't imagine your life without them. Recently, an Australian fisherman almost lost his dog off the Melbourne coast while they were out fishing.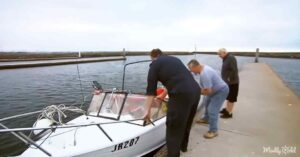 Alfonse Attard and his Jack Russell Terrier named Jack were about a kilometer off of Altona Beach when Attard saw that the fishing boat had a leak. Early in the morning, the boat capsized.
Attard was thrown off into the ocean. The poor fellow held on to the fishing boat, hoping that someone would come to rescue them. Fortunately, two fishermen, Laurie Borg and his son Trever spotted Attard.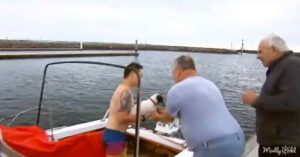 After Attard was brought back to the shore, the seventy-five-year-old started to panic about his dog Jack. The Terrier was Attard's pet for over eighteen years, and the owner was concerned about his safety.
That was when the water police and the Altona Life Saving Club returned to find the Jack Russell Terrier. They overturned the capsized boat where the Terrier was found sitting inside the nose of the boat.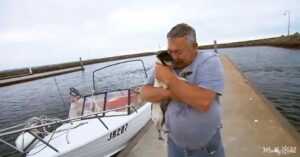 All the volunteers thought there must have been an air pocket, and the courageous dog had trod the seawater for a long time until he was rescued. Finally, the volunteers brought Jack back to safety, and the Terrier was reunited with his owner.
The moment Attard realized his buddy is alive, he couldn't stop crying. But there were tears of joy and happiness! "He made me cry, I've had him for 18 years and I thought he was finished,"  "Wherever I go, he goes with me."
Video: