Smart Boy Helps Saving Couple With Their 100lb Dog Stranded On Trail Without Water.
|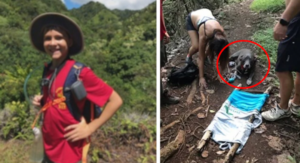 This story speaks about a brave boy called David King, who saved a couple and their dog from certain death. The 12-year-old boy was on a hike with his mama on Waimano Trail, Honolulu, when they found the couple stranded!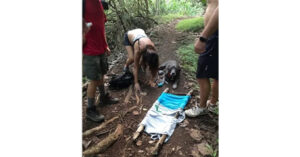 They were facing certain death, they had no water, no food and their cellphone was dead. Their 100 lb. dog, Smokey, was injured and unable to walk, but the boy found them just in time! The boy used branches and t-shirt to construct a stretcher to help the couple and their dog Smokey.
Actually, the stretcher was for Smokey, who was bleeding from his paws! So, they used it to carry the dog to safety !
How brave !
Watch the video below:
Source: thepetneeds