DOG IS DESPERATE TO BE ADOPTED AND DANCES EVERY TIME SHE SEES SOMEONE.
|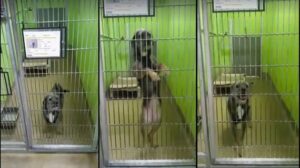 Ginger Rogers found a wonderful method to stand out at a shelter full of other dogs. She'd dance her little heart out every time someone went by her cage! She only desired a dancing companion…
… And she was successful! Ginger has been adopted, according to Orange County Animal Services.