MEET THE BEAUTIFUL, UNIQUE CHOCOLATE-BROWN SIBERIAN HUSKY WITH PIERCING BLUE EYES.
|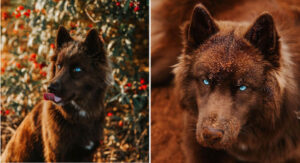 At first glance he could easily be mistaken for a wild wolf, considering his unusual coloring and piercing blue ocean eyes. But he's not, he's 100% a Siberian husky.
The majority of people believe Siberian Huskies are black and white or grey and white. However, they are also available in a variety of hues, including brown and white, red and white, and silver and white. This brown Siberian husky has gotten a lot of attention on social media because of his remarkable all-brown coat. While this dog breed is available in brown and white, it is quite unusual for these dogs to have a predominantly brown coat.
Meet the stunning, one-of-a-kind chocolate-brown Siberian Husky with brilliant blue eyes. SeQuoi (or Quoi for short) has people fawning over his piercing blue eyes and wolf-like brown coat on social media.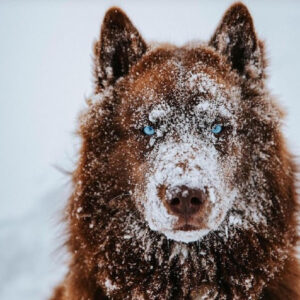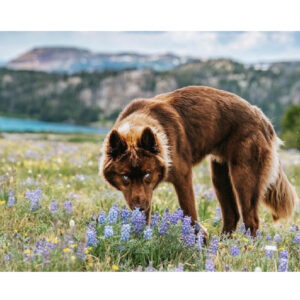 Quoi's owner, Nikki, confirms that he is an AKC-certified 100 percent Siberian husky. When he was still a puppy, she adopted him from an animal shelter. Nikki had hoped to find an older dog to adopt. The animal sanctuary, however, turned down her plea to adopt a senior dog owing to her itinerant lifestyle. Instead, they suggested she buy a puppy, which she could teach to adapt to ever-changing circumstances. That's when she made the decision to have a Siberian husky puppy.
"Getting a puppy was my only option for getting a dog," she explains. "He wasn't the dog I was looking for, but he was precisely what I needed. "Attitude and hilarity abound."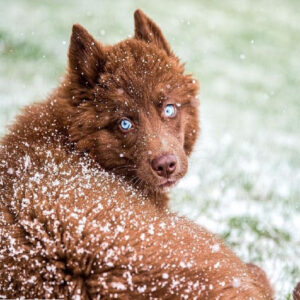 Quoi is often the focus of attention, according to Nikki, because of his remarkable coloration. "All-brown huskies are exceedingly rare, so it's no wonder that Quoi gets plenty of attention," she adds.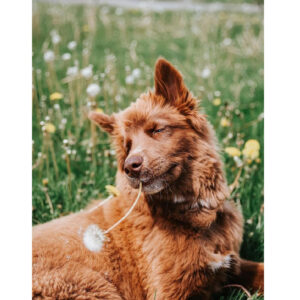 "Everywhere we go, people come to a complete halt to pet him.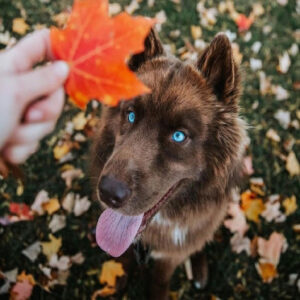 He's currently travelling with his human momma Nikki.
She documents all of their adventures on Instagram and unsurprisingly, he has over 154k followers.