A shelter dog guides his deaf and blind sister through the world.
|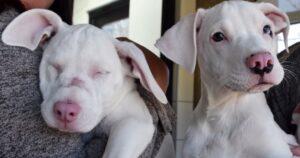 Star and Denver are only four months old, but they have already experienced a lot.
The two Terrier mix puppies were abandoned in rural Louisiana with their mother and six other siblings before traveling to San Diego for a second chance at life..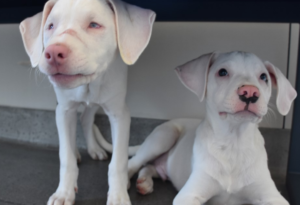 Thankfully, a good family found the abandoned dogs and decided to retain the mother, taking the pups to a rescue to be adopted.
However, this shelter, like many others around the nation, was already crammed with puppies. Thankfully, the Helen Woodward Animal Center, a partner shelter, stepped in.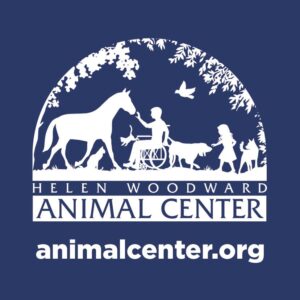 The Woodward Center, upon learning of the predicament, made preparations for the 1,900-mile journey to California of the entire litter as well as 31 other puppies that the shelter was unable to rehome.
When they arrived, the Center's staff discovered that Star, a female puppy from the Louisiana litter, had specific requirements. Despite being deaf and nearly completely blind, she was able to successfully navigate the world by using her other senses.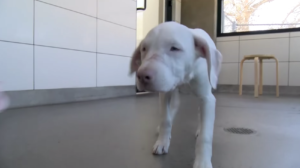 One of her littermates, a male puppy named Denver, was her biggest helper. Without her, the remainder of the litter was pleased to play.
Denver shielded Star, and the two grew close. Denver would constantly go back to check on his sister, even while he was having fun with the other hyper puppies.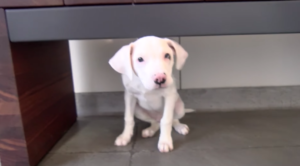 The Helen Woodward Center staff came to the conclusion that the two needed to be adopted jointly.
According to Jessica Gercke, a representative for the Center, "her brother Denver truly stood by her side," CBS8 News reported. "Despite the fact that there were eight of them, Denver actually stuck close to her and led her around. She was reliant upon him.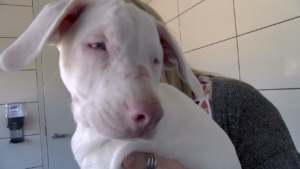 Denver was stung by a bee and needed time to recover; the duo was intended to be put up for adoption in late February. In the interim, the couple's tale was covered by news outlets all over the nation. Calls pleading for the adoption of the couple flooded in as a result of that.
According to Gercke, "These puppies have gone above and beyond everything we've seen thus far." "We recently received a call from someone asking whether they could ship them abroad, which of course we will not. To ensure that they are all together, we will keep them for however long is necessary.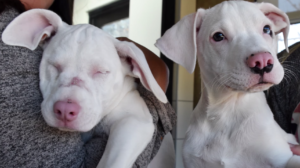 Star and Denver were able to move to their new happy home together a few weeks after all adoption proposals for the new celebrity puppies had been reviewed..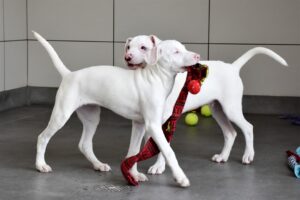 The Helen Woodward Center published the following update on March 11:
"We are overjoyed to announce that Star and Denver, our renowned puppy duo, have been placed in the ideal forever home! Watch when their adoptive parents learn that a kind donor has covered all of their adoption costs. In Encinitas, Star and Denver have begun a new chapter of their lives with their loving parents.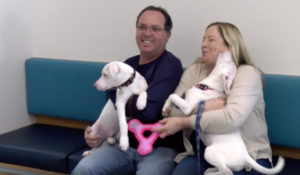 Even the adoption fees were funded by a generous benefactor.
But before the cherished puppies left the Center, the staff threw them a farewell celebration, giving everyone who had taken care of them over the preceding weeks an opportunity to say goodbye.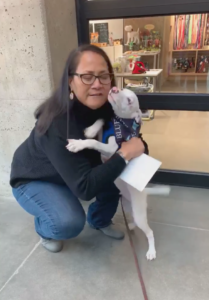 We're so pleased that this pair has found happiness and that shelters and private groups around the nation cooperate to provide every animal a chance to find a loving home.
If you've ever given money to a group that supports animals, this is the kind of worthwhile work your money supports!
The adorable film introducing the two can be found below. You can also see video of Star and Denver leaving for their forever home.
Please SHARE this with your friends and family.