Street Puppy Shares His Piece Of Bread With Rescuers
|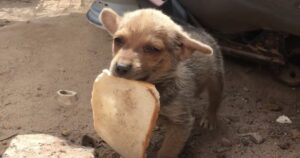 A little puppy whose parents had abandoned him was discovered with bread that he offered to his rescuers. Little Gunnar was fortunate to be alive in many respects despite being anemic, afflicted with tick bite fever, and suffering from eye infections.
Sidewalk Specials discovered that his parents' sterilization was out of reach for his owners in the South African township of Groendal, Franschoek. So they expelled her and turned in her puppies for execution. Gunnar was abandoned and left to fend for himself for whatever reason. When Sidewalk Specials showed there, he had been left outside in the cold for a week alone.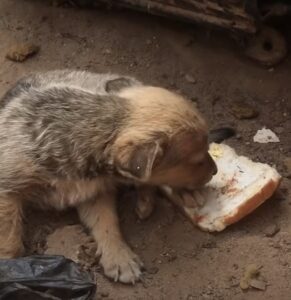 They were able to save him just in time, according to Rachael with Sidewalk Specials. His tail was wagging when they scooped him up, and "his positive attitude kept him going."
Soon after, he moved in with Freya and her partner. The curious dog has grown into a young rock star after three years. He helps his family foster pets and has a quirky rock fixation.
What a remarkable change he underwent, and what enjoyment he now enjoys.