Spanish police officers rescue a dog stuck in icy waters by wading into a frozen lake.
|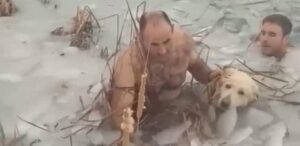 In order to help a puppy who was stuck in the freezing water, two Spanish police officers went above and beyond the call of duty by swimming across a frozen lake.
In order to save a puppy, the Guardia Civil officers from Spain in the city of Jaca disrobed down to their waists and went through the icy water, according to Reuters.
Recibido aviso, sobre las 11'00 de la mañana, en el puesto de Jaca de la @guardiacivil, de la caída de un perro en una zona de embalse, la patrulla de Canfranc se mete al agua para llevar a cabo el rescate pic.twitter.com/nf7FC2XnXw

— Guardia Civil (@guardiacivil) December 7, 2021
The dog had spent hours on Tuesday stranded in the reservoir in Canfranc, Aragon, eastern Spain.
In the video, one of the police is seen using a wooden staff to swim through the pieces of ice, and the other officer is seen wading in to assist him.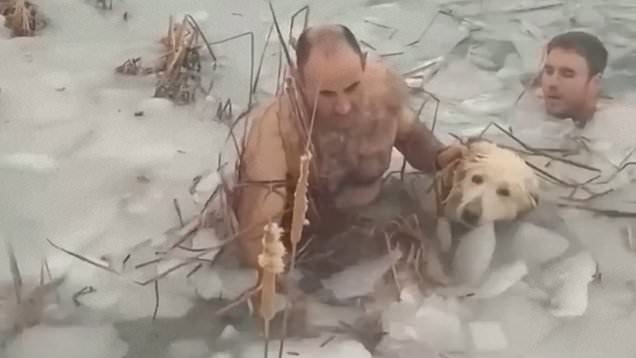 Before the three of them climbed out onto the coastline, he and a coworker cleared a way for the dog to swim back to safety.
The rescue operation was documented on video that the force uploaded and circulated online. The policemen received appreciation for their touching deed.