Retired Nurse Opens A Hospice For Dying Senior Dogs Who Are Dumped Without Love !
|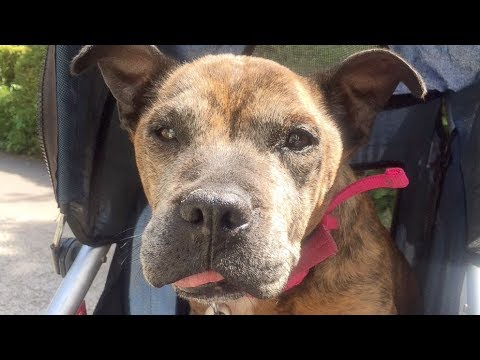 46-year-old Nicole Coyle is a retired nurse who has a soft spot for senior pets who have been abandoned. She was heartbroken to see many households abandon their older or terminally ill dogs without a single ounce of affection or care over the years. As a result, she decided to convert her home into a hospice for these unfortunate canines.
This hospice, known as the "Grey Muzzle Canine Hospice Project," accepts dogs that have just 6 months or less to live. Nicole has spent a significant portion of her savings on adopting pets who are on the verge of being euthanized.
Nicole's mission does not end with the adoption of the ailing canines. She is also obligated to provide the pets with a luxurious life in their dying days. She not only feeds them steak and ice cream, but she also takes them on fun beach outings. The dogs don't feel abandoned and rejected in their dying days because to Nicole's tireless efforts.
Nicole's pets have outlived their diagnoses and lived longer as a result of her love and care. Nicole is scared by the idea that many older or ailing pets are still abandoned by their families and die alone. She hopes that instead of abandoning their dogs, such owners become more attentive of them. If you'd like to support Nicole's good cause, you can do so by visiting The Grey Muzzle's website.
Check out the video below to see how many lonely, dying dogs Nicole's project has helped!