Feral Dog Makes Incredible Recovery and Is Now Living His Best Life
|
Alex was living in a dump until rescuers from Sidewalk Specials discovered him. In the Groendal community near Cape Town, South Africa, he had nothing to eat and was trying to survive.
Alex was savage, sick, and scared of human contact, yet he was hungry and approached rescuers as soon as food was handed out. However, as soon as the rescuers put a leash on him, he screamed in panic and resisted, tumbling to the ground.
But the Sidewalk Specials persevered and were able to return Alex to their shelter, where he was treated for mange, ticks, and hunger. However, he would require more than medical care to recover his health.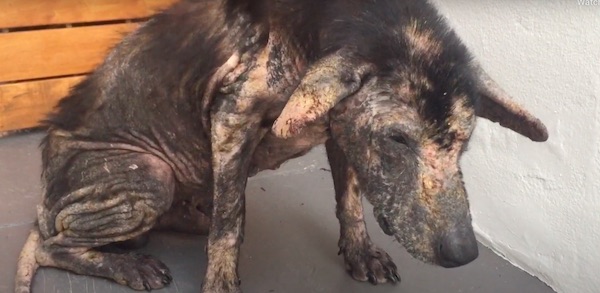 Jessica Rose of Sidewalk Specials stated to Reshareworthy.com, "We placed him in a caring and understanding foster family where he learned that not all humans are terrible."
Sidewalk Specials offered a heartwarming before-and-after video a few months later; Alex is nothing like the dog he was before! Not only has his fur grown back and he is healthy, but he has also been adopted and is having his best life! In the video below, you can see his miraculous comeback.