HIGH SCHOOL CROSS-COUNTRY TEAM TAKES LONELY SHELTER DOGS ON THEIR MORNING RUN
|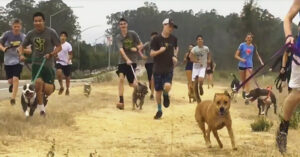 Being able to aid abandoned shelter pups warms the hearts of dog lovers all over the world. The need to help these animals find forever homes is great and difficult all around the country. It's remarkable when a new idea emerges that draws attention to the plight of lonely dogs that simply want to belong to a family.
The cross country team at Saint Joseph High School in California came up with a creative strategy to bring notice to the dogs in need of homes while also providing them with additional love and attention.
On a brief run, the youngsters took over a dozen canines from the Santa Barbara Animal Shelter. The dogs and children appeared to be having a great time.
"I am not sure who was more excited and having the most fun … the dogs or the kids," coach Luis Escobar said. "Either way, it was a great time and I am sure we will do it again sometime soon."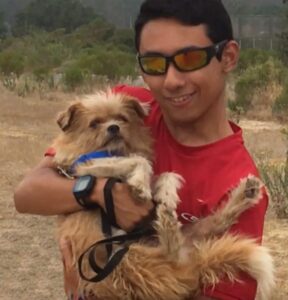 At the end of their run, the kids and dogs appeared to be in high spirits. When Fred, an unique dog, became too fatigued to complete, he was carried to the end.
Video: