Meet Cinnamon, The Puppy With Adorable 'Cinnamon Roll' Ears.
|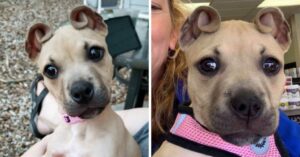 Rescuer, Jen Deane got a call about a litter of 5-week-old puppies who had been abandoned by their humans and were placed in a public shelter. Jen knew she had to take action to assure the precious pups were saved and adopted out to loving homes.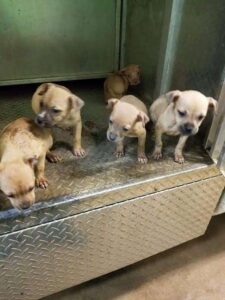 Jen planned to pick up the puppies and take them for a checkup with a vet.
All the puppies are tan-colored and have big, pointy ears. However, one of them stands out because of the way her ears curl inwards, making her ears look like two cinnamon rolls.
Of course, Deane named her 'Cinnamon.' According to Deane, the Pit Sisters' president, she has never seen anything like Cinnamon's ears, and this unique feature makes her just adorable.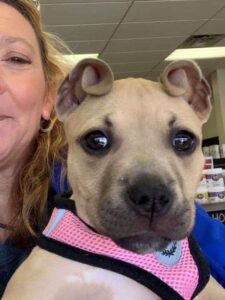 When Cinnamon's photo was shared on social media, everyone instantly fell in love with her. Some people even think Cinnamon's ears look like "victory rolls," a popular 1940s hairstyle.
Cinnamon's photo was shared and liked by thousands of people. Her publicity was extremely beneficial for the rescued puppies because now they need adoption.
Cinnamon has now been adopted and lives with a loving family that has three other dogs.
"Cinnamon is very ꜰᴇɪsᴛʏ, in a good way," Deane shared. "She's really sweet and gets along well with other dogs. Her ears just match her personality — quirky and really fun."