After surviving a mother's attack, a dog with a "wonky" face finds forever home.
|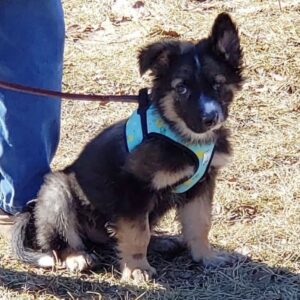 Dogs are certainly one of the best parts of our human lives. They don't judge someone's personality or appearance, they just enjoy life. But sometimes people see more than an animal's appearance and can't choose an aesthetically pleasing four-legged friend. Luckily, there are people who judge dogs by their hearts rather than their looks. That's exactly what the couple, Amanda Richter and her boyfriend Brad Ames, were doing when they met Brody.
Brody is a German  Shepherd and Border  Collie mix who was attacked by his mother at the young age of 13 days. Brody is now partially blind as a result of a dog attack that scarred the puppy's face.But Richter and Ames fell in love when they saw the adorable dog.
This wonky-faced dog finally found his forever home!
When Brodie's new owners visited the Old MacDonald Kennels dog shelter in Alberta, Canada, they knew immediately that this adorable puppy was destined for them and they immediately accepted him. They couldn't care less about his odd traits.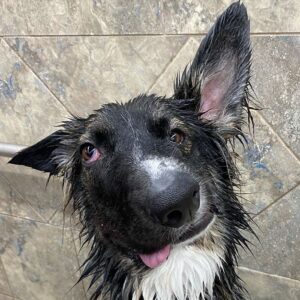 The brand-new owners set up a whole Instagram account only to document the antics of this crazy puppy. He can be seen playing joyously with a ball in some videos and receiving euphoric head scratches in others. It is clear that he is not disturbed by his appearance. The owners published a picture with the caption: "Brodie as a puppy" after followers asked to see the dog in puppy form.
Many of you asked about Brodie's puppy appearance, so here it is. We appreciate his old family getting in touch with us and letting us see what a cute kid they had! "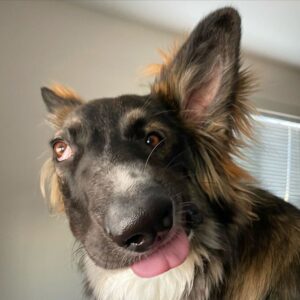 Before Brody became part of Amanda Richter and Brad Ames' family, he was once adopted by someone else. had to be returned to the dog sanctuary.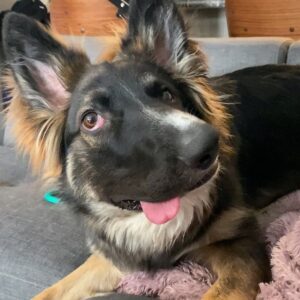 The dog's owners were eager to thank everyone and urged others to adopt creatures like Brodie as soon as images of him went viral and followers flocked to his social media page:
"It's easy to understand why everyone adores this little ham as much as we do, lol. All of this attention, especially for the "less than ideal" animals out there, should encourage more people to adopt and rescue dogs. They are as deserving of affection as anyone. I appreciate all of the love. Men, help your neighborhood animal shelters and rescues!