First nap in a real bed for a dog who has never been inside before.
|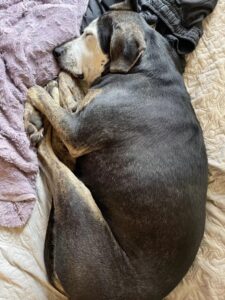 Sundae had only ever known a garage that was cold and a backyard full of trash.
The coonhound/Labrador retriever mix was rescued from a dog hoarding scenario in Oklahoma City by Country Roads Animal Rescue Society, and she gave birth to a litter of puppies without ever setting foot inside a house.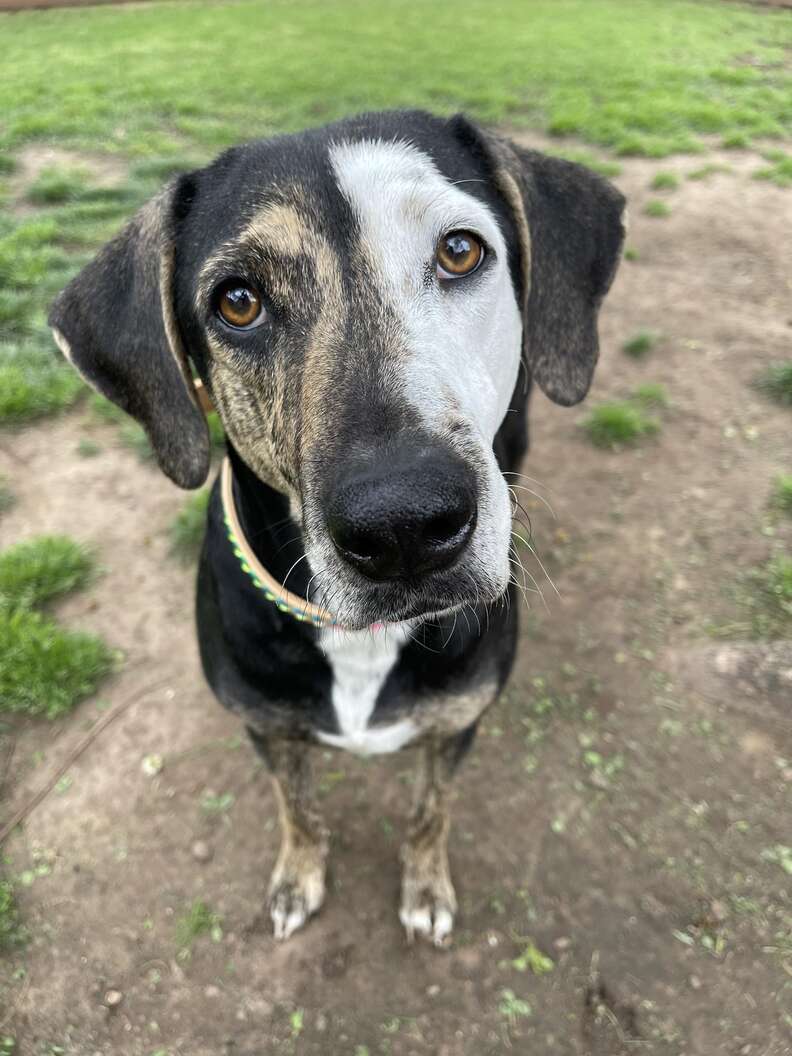 That is, until her foster mother demonstrated the value of a warm bed. Sundae immediately displayed an expression of relief when she sat down to relax.
Sundae was aware of her safety.
Sundae's foster mother, who goes by the moniker Mugglequeen, posted on Reddit that Sundae has only been in our care for about a week and that you would never know that she has never been an inside dog. "She's totally potty trained, incredibly gentle, and very polite indoors."
Because of Sundae's sweetness and the lovely shades of chocolate, vanilla, and caramel on her face, Mugglequeen gave her the name. Sundae was initially wary of men, but she began to trust her foster mother after she left her boyfriend's shorts on the bed, which was Sundae's favorite spot.
Sundae is currently the most loving child, often cuddling with her foster mother whenever she can. Mugglequeen commented, "She loves to sleep as close as she can to me in bed. "I believe she is merely making up for eight years or so of little affection."
Sundae is now receiving the medical attention she needs after such a lengthy period of going untreated. She tested positive for heartworms at the vet's office and required dental repair, but other than that, she was in good health.