Brave Boy Leaves His Helpless Puppy At A Shelter With Heartbreaking Note
|
The love we have for others always necessitates great sacrifices, and this boy was willing to give up his puppy just to ensure that he was healthy and well-cared for.
A 12-year-old Mexican boy abandoned his puppy in front of a local animal shelter. By the time the workers at the Refugio Xollin discovered him, he had been left in a box with a stuffed animal by his side. However, it is only after reading the note attached to the box that they realize the reality behind the decision.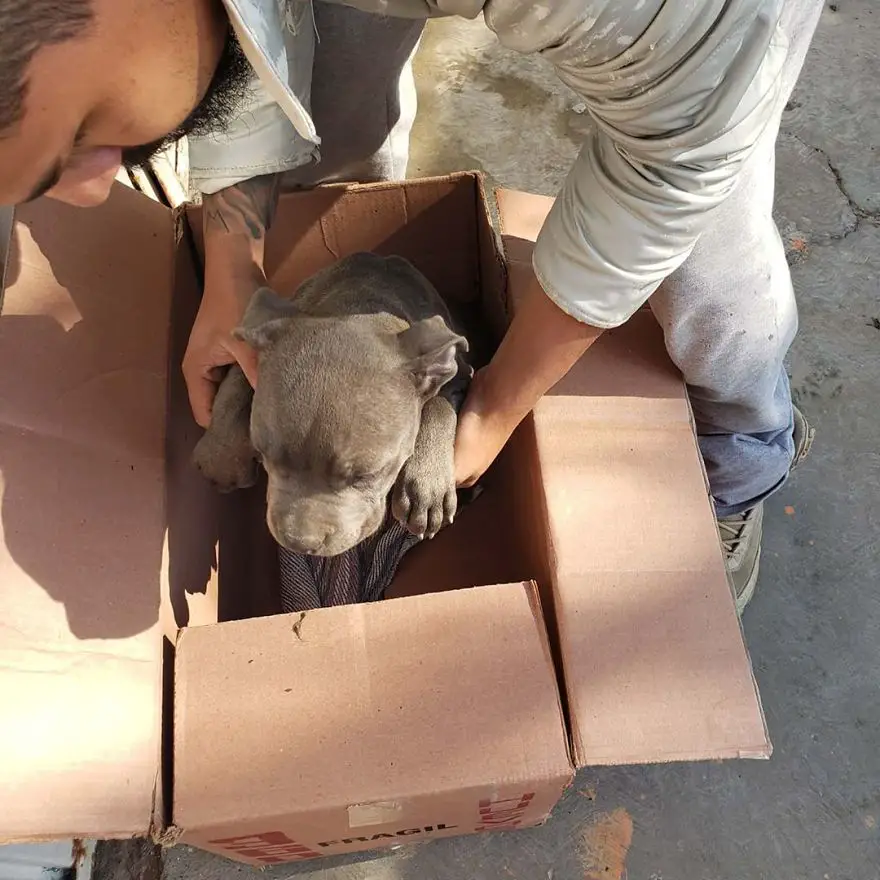 Andrés, the kid, has apparently chosen to donate his beloved fur companion to the shelter in order to shield him from his father's mistreatment. The volunteers at the shelter were so moved by the boy's gesture that they wanted to post the heartbreaking note on Facebook after taking the dog in.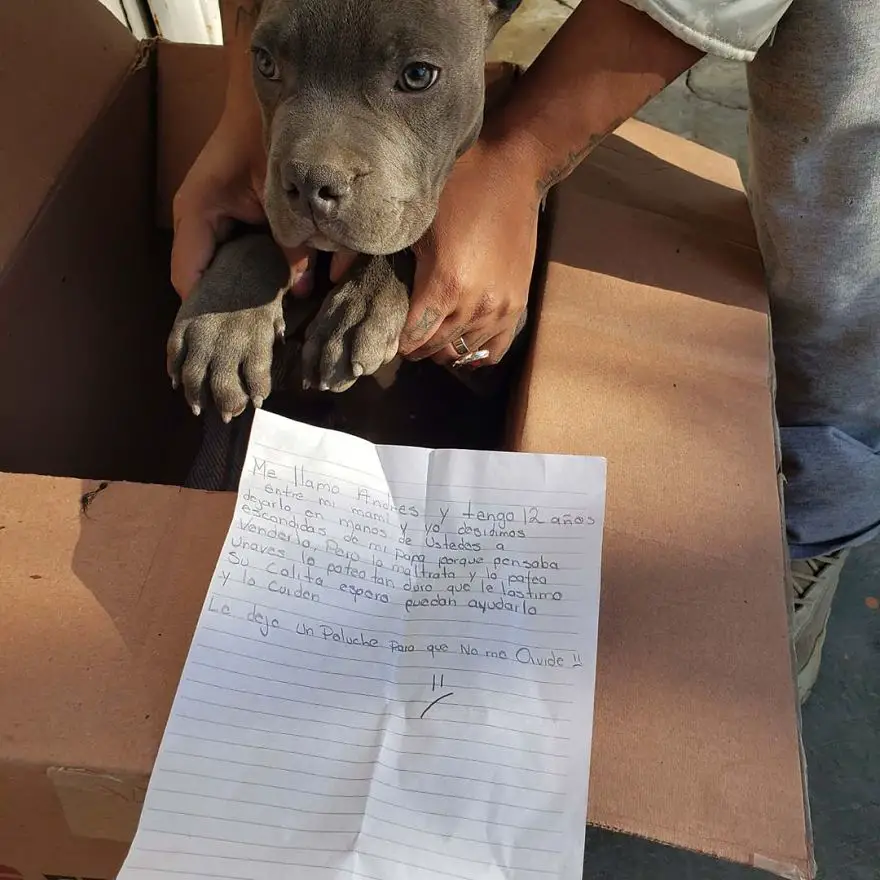 The shelter wrote, "Someone left this dog at the shelter's entrance, inside a box, with a plush toy and a note." "The note was written by a child, who explained that his father was constantly abusing the dog and planned to sell him. As a result, he left the dog here to save him in his despair."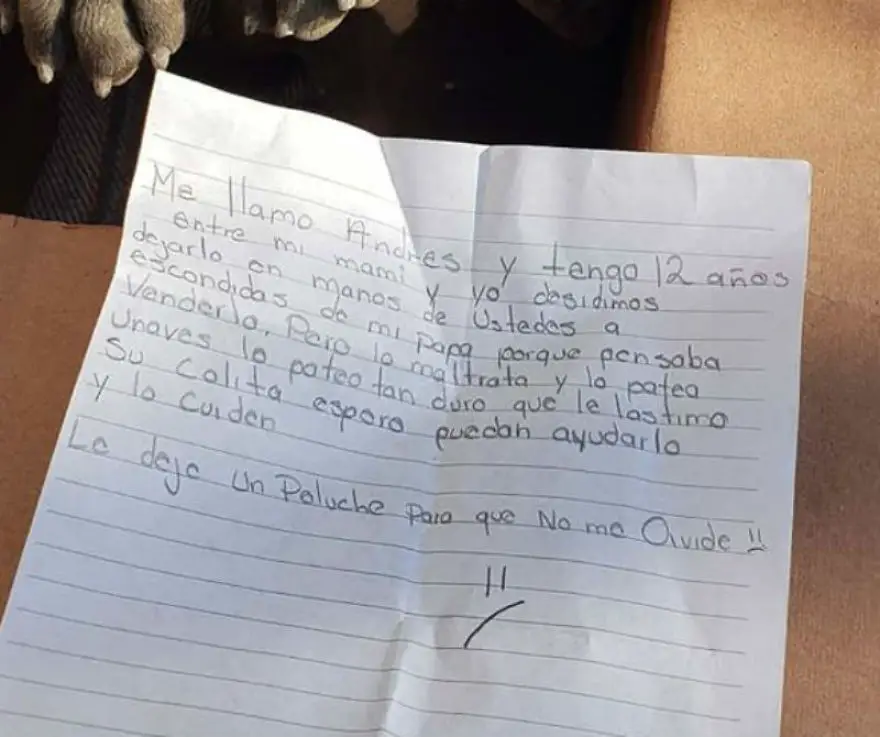 The 12-year-old boy refused to give up on the little puppy because of his love for him, knowing that he would be protected and surrounded by love and affection. The boy's remarkable selflessness touched the hearts of the shelter workers and all who read his thoughts.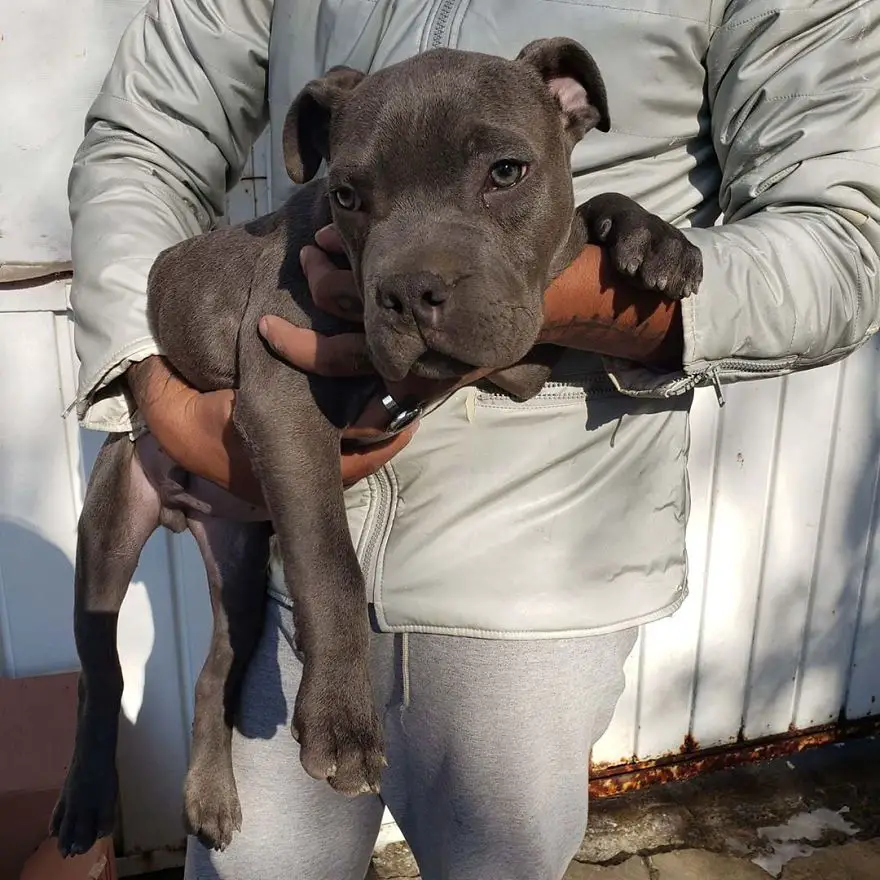 The note, which was originally written in Spanish, reads, "My name is Andrés, and I am 12 years old." "My mother and I agreed to leave my dog in your care, keeping it hidden from my father, who is considering selling him. He, on the other hand, mistreats and kicks him. He once kicked him so hard that his tail was injured. I'm hoping you'll be able to assist him and look after him. To make sure he doesn't forget about me, I left him a stuffed animal."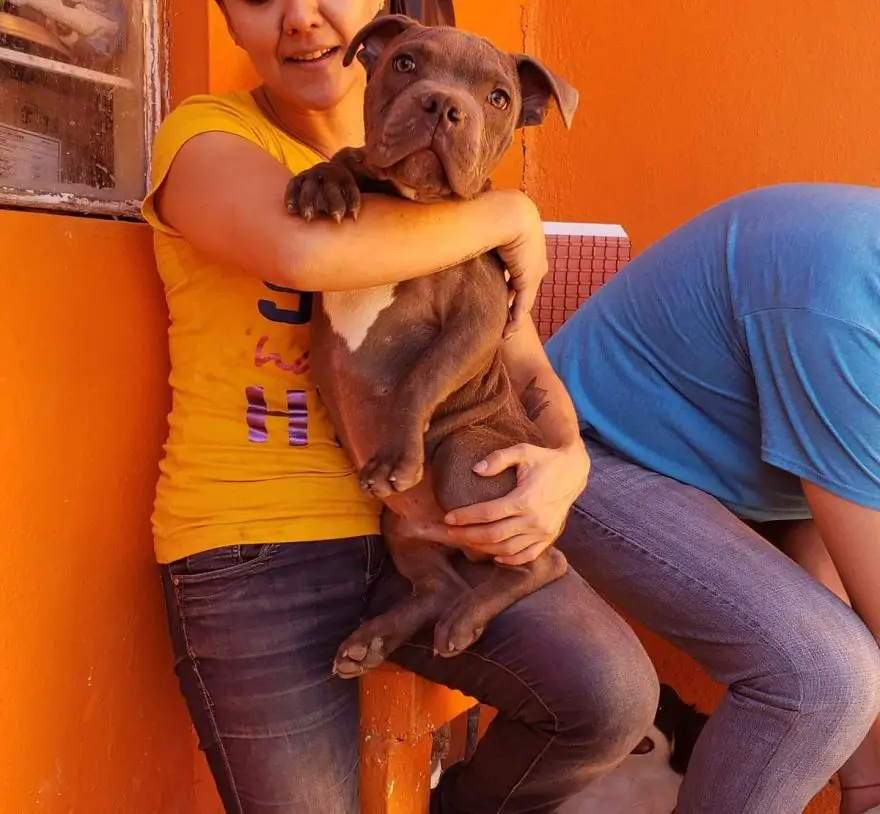 Rene, the puppy's name, is now in very capable hands. He's still in good physical and mental shape, according to a medical review. Even if he loves the love he's received at the shelter for the time being, it won't be long before he finds a loving family to adopt him.