Mama Dog Sees Group Of Men At Bachelor Party And Asks For Their Help
|
Bachelor parties are usually associated with vice rather than virtue, but a group of guys partying in the woods had the chance to do something truly wonderful — and they took it.
Mitchell Craddock of Vicksburg, Michigan, and seven of his buddies were celebrating Craddock's impending wedding by drinking beer and hanging out in a cabin in the Tennessee woods. They were preparing breakfast one morning when a special female visitor arrived at the door.
"It all started while we were making bacon with the door to the cabin open our first morning on the trip," Trevor Jennings, a groomsman's pal, told The Dodo. Then, out of nowhere, a mother dog appeared in the doorway.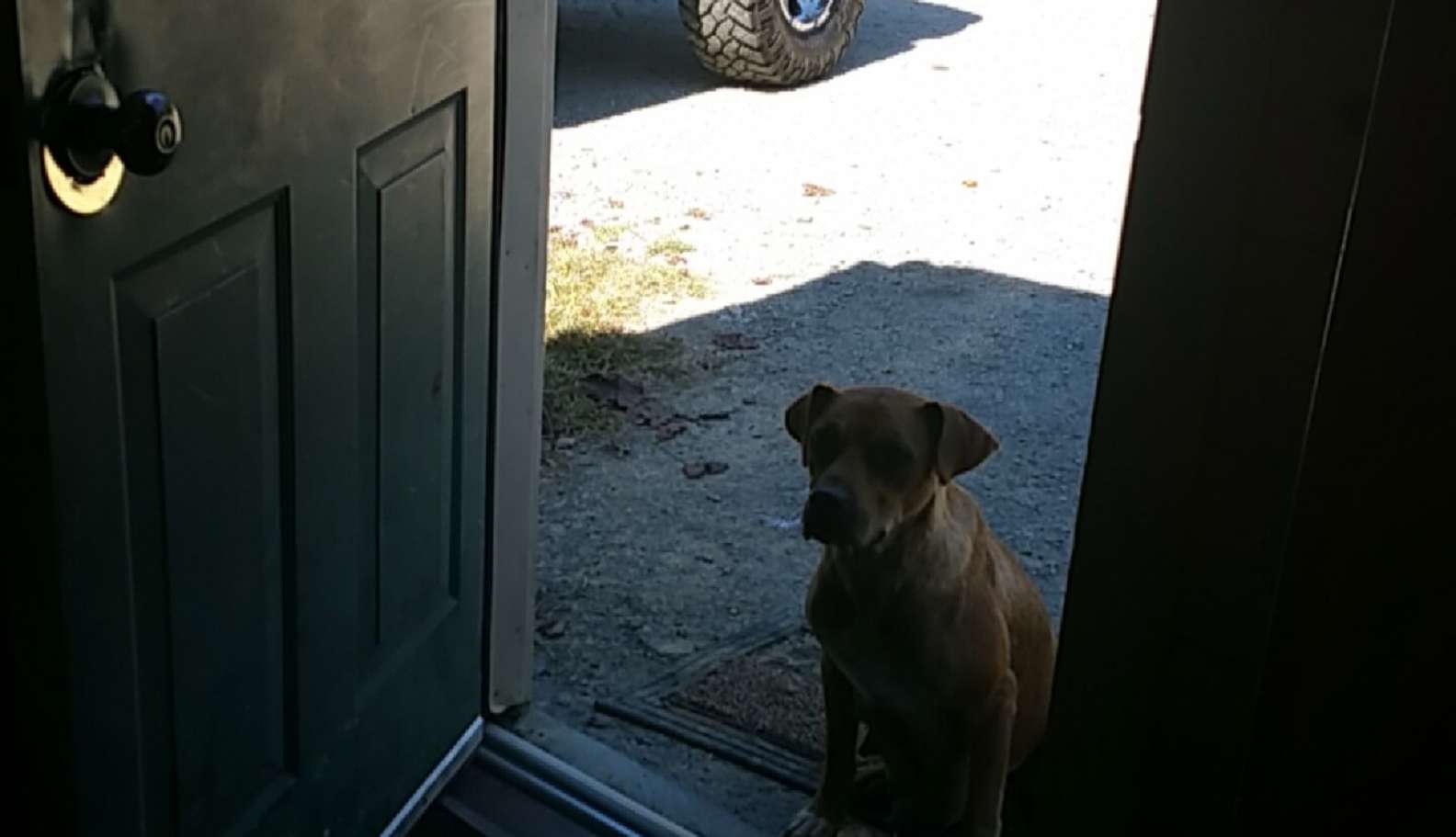 "When we went outside to pet her, we discovered she was in bad shape," Jennings explained. "Her ribs were visible, and she ate every bit of food we offered her."
"It was obvious she had some pups at some point but she was not producing milk when she found us so we thought the puppies were bigger," Jennings said.
The bachelor celebration was still going on. They went to town for an errand, and when they returned, she was waiting for them. "She would come out and greet us every time we returned."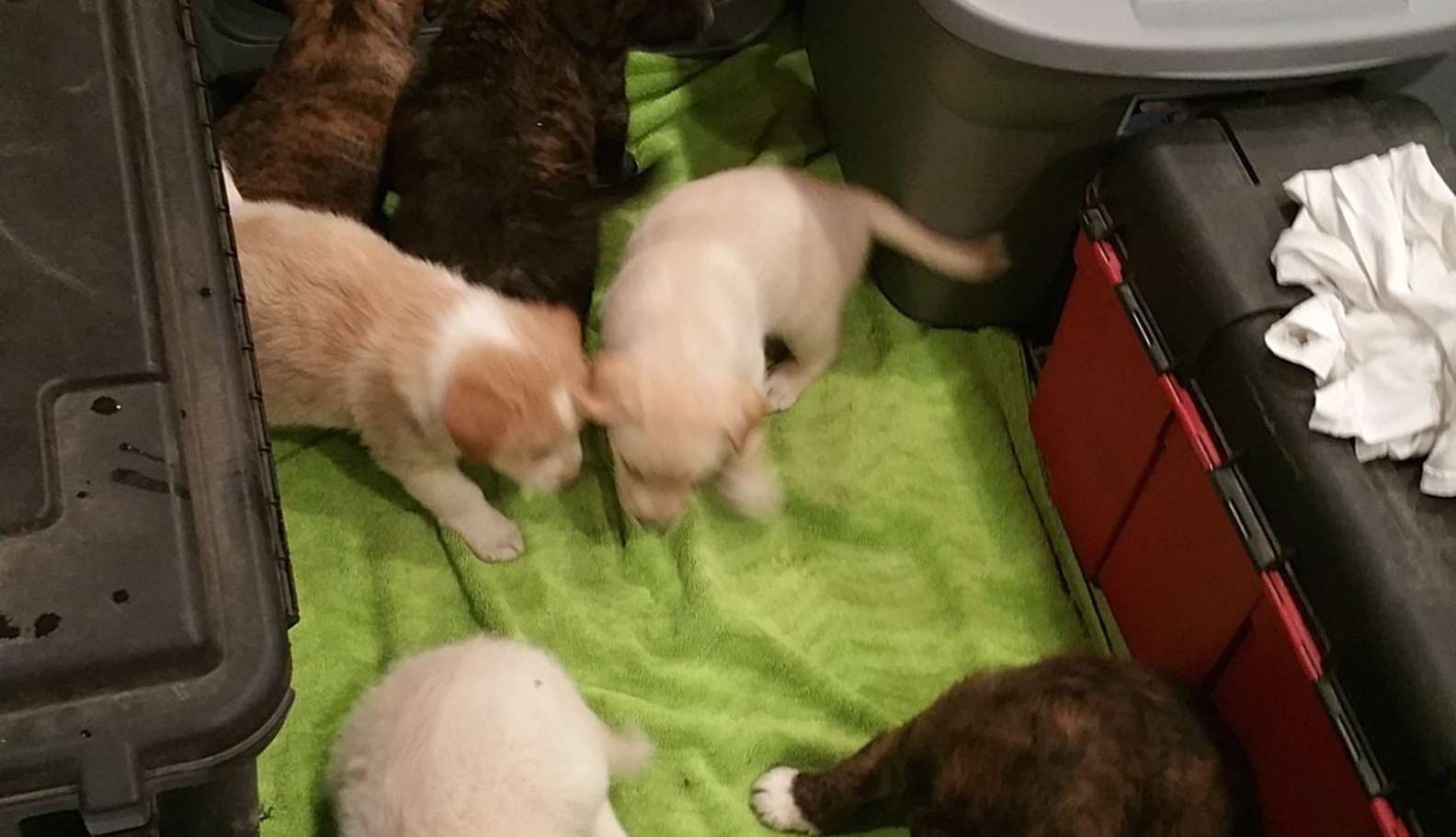 The groom, Craddock, told ABC News, "She was such a sweet dog that after we gained her trust, she was pleased to see us, wagging her tail – just a big sweetheart." "We pooled our funds to get food and beer. Our beer fund had devolved into a puppy food fund by the third day."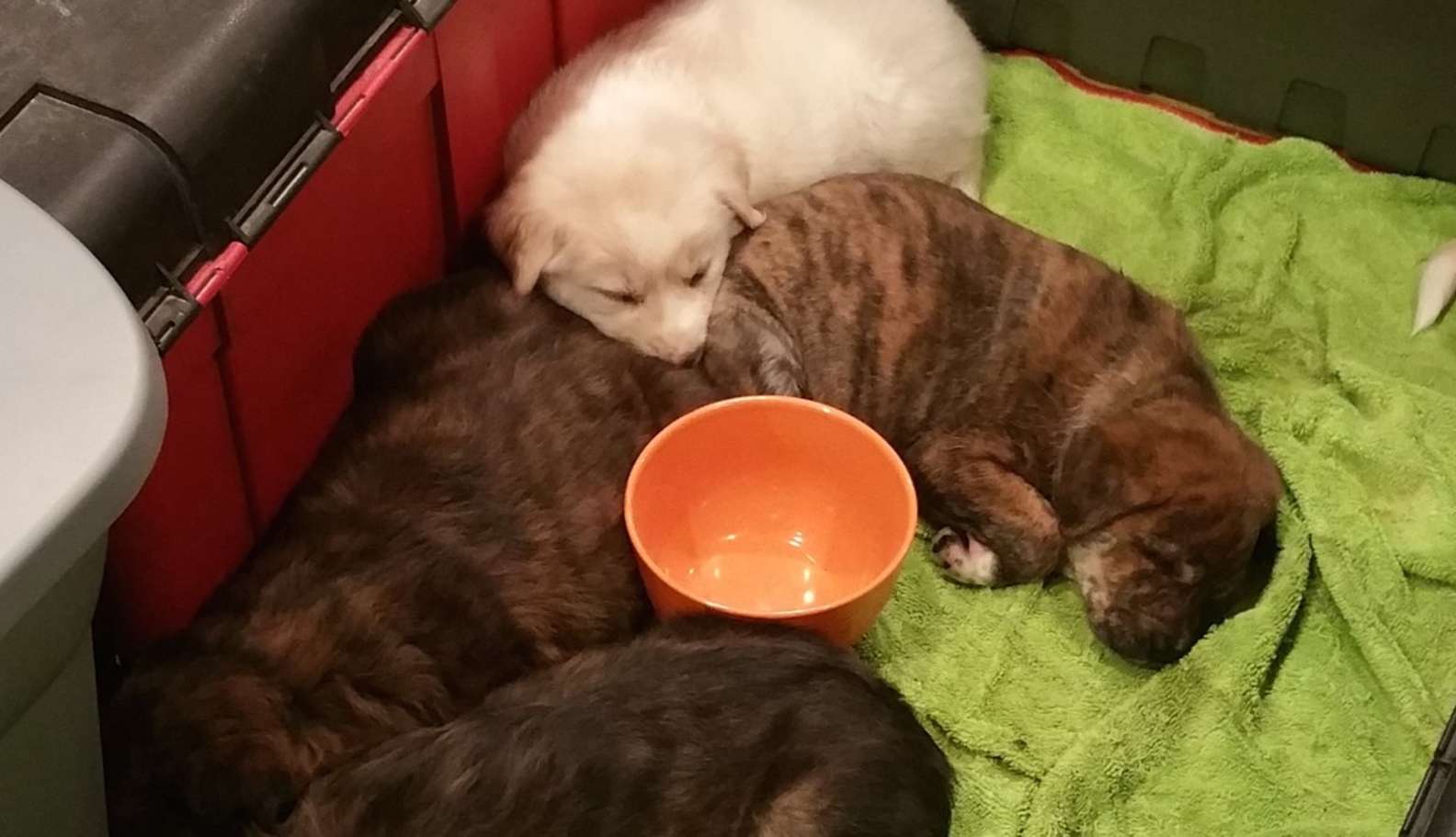 The boys returned with dog food and continued to look for the female who had crashed the party. "However, we observed she was highly protective of a certain location in the woods, particularly at night," Jennings explained. "So one morning we went over to that spot, and that's when we discovered the den and saw a pup peeking his head out."
One of the guys went head-first into the hole to pull the puppies out – all seven of them. They named the mother dog Annie.
After that, the bachelor party was a bit different.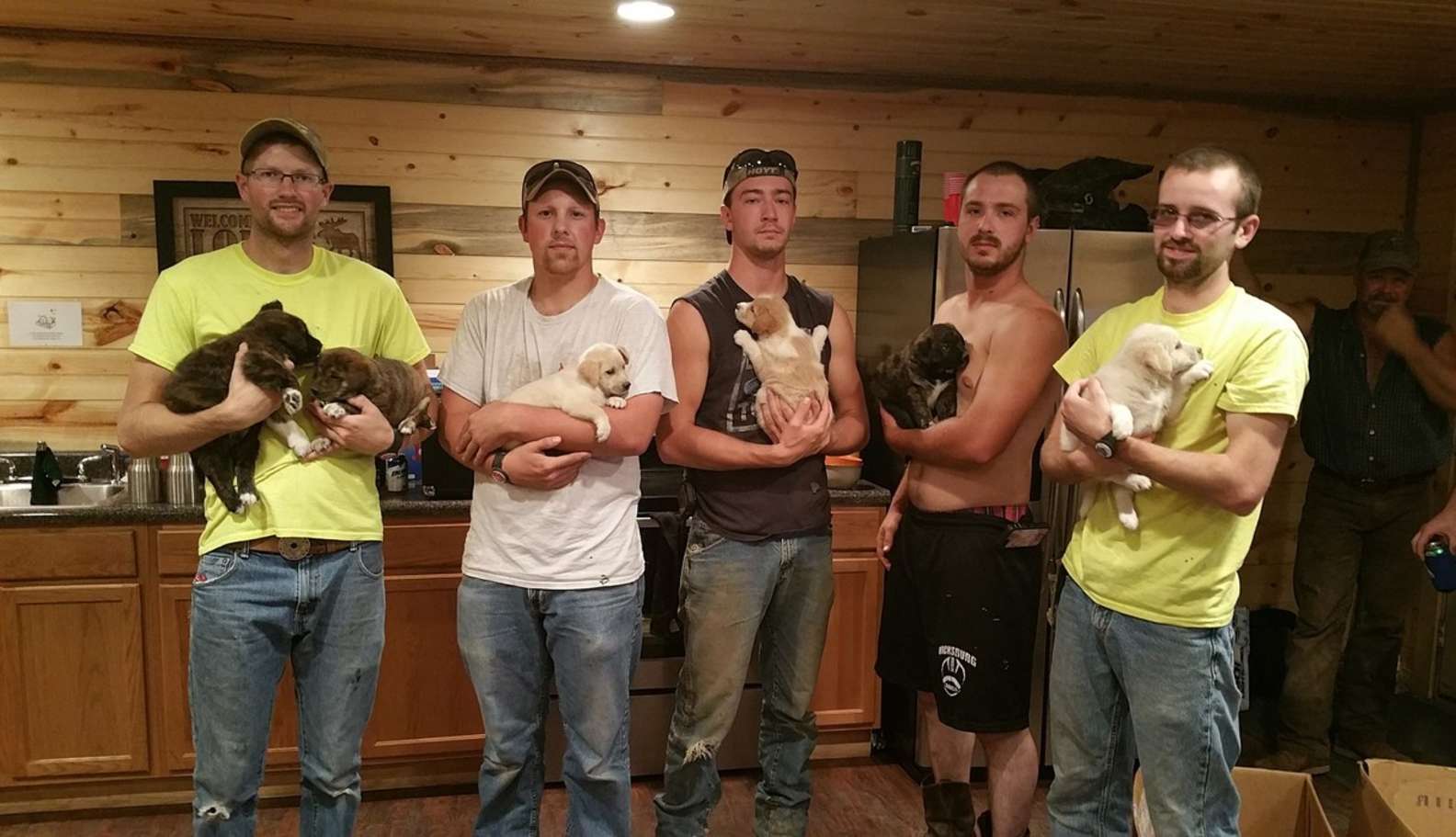 To prepare beds for the dogs, the guys put out their luggage. They went out to purchase provisions.
The guys then bathed the puppies for the first time. "We bathed all of the dogs since they were filthy and flea-infested," Jennings explained.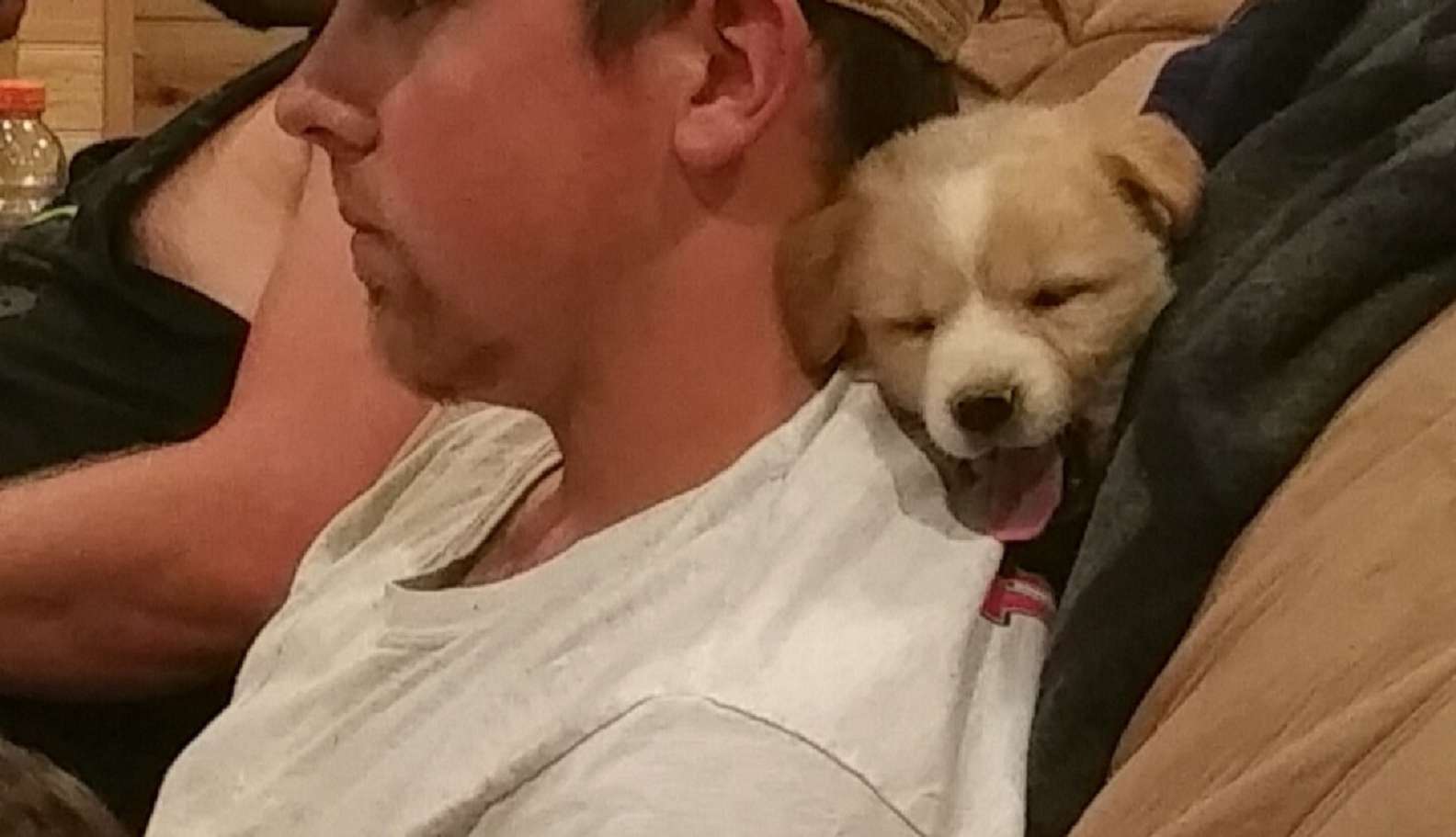 The lads had no intention of allowing the dogs to return to the woods after this. The puppies were given to the guys and their families in equal numbers.
Annie, the mother dog, and one of her puppies were adopted by the groom's grandparents.
"We all live within a 5-mile radius of one another and spend most weekends together," Jennings explained. "We usually bring the dogs along so they can see each other," says the owner. One of the boy puppies was kept by Jennings, who named him Gunner.
Jennings remarked, "It was absolutely not what we had expected to happen when we loaded up and drove eight hours to spend a week together." "We were all relieved to be able to assist Annie and her puppies, and it also seemed fated that we returned to Michigan: eight dogs and eight men."
"I do love dogs, and all of us who went on the trip had a family dog already," Jennings replied when asked if he would label himself an animal lover. But this is the first time I've had a rescue dog."
He said, "I'd say the bachelor party was a success."