Tiny War Dog Saved Soldiers' Lives in WWII and Became First Therapy Dog
|
Smoky, a little Yorkshire Terrier, may not have appeared tough, but by the conclusion of WWII, he was a seasoned war veteran. Not only that, but her owner credited her with saving his life after the war, and she went on to become the first ever registered therapy dog.
In February 1944, an American soldier discovered Smoky in an abandoned foxhole in the New Guinea jungle. The soldiers first assumed she belonged to a Japanese soldier, but she couldn't understand either English or Japanese commands, therefore her origins were unknown.
Corporal William (Bill) A. Wynne of Cleveland, Ohio, purchased Smoky for roughly $6.00 when back at camp so that the other soldier could continue to play poker.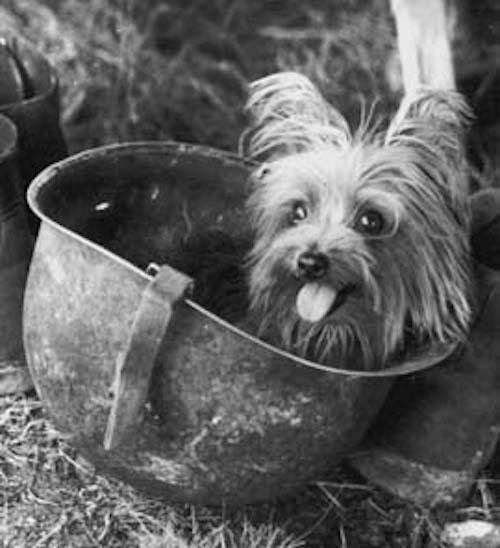 It turned out to be a lucky purchase, and Wynne believes it saved his life.
When they were being attacked by shellfire from a transport ship, she led Wynne to safety. The explosions injured the men nearby, but Wynne was unharmed thanks to Smoky's warnings.
Smoky slept in Wynne's tent and shared his rations for two years, enduring the harsh conditions of the jungle and combat. She joined the 5th Air Force, where she was honored with twelve combat sorties and eight battle stars for her gallantry and life-saving efforts.
She picked up a lot of techniques to keep the soldiers entertained. When she had to carry telegraph wire through pipes for the ground crewmen building an airbase, her intelligence and stamina came in handy. She had to crawl through tight, soil-filled conduits.
According to Wikipedia, Wynne told NBC-TV that the task was dangerous: "I hooked a line (connected to the wire) to Smoky's collar and went to the other end of the culvert… (Smoky) took a few steps in and then ran back." 'Come on, Smoky,' I yelled sternly, and she resumed her journey. The string caught up with her about 10 feet in, and she looked over her shoulder as if to say, "What's holding us up there?"
"The snag on the thread was loosened, and she came back on." I couldn't see her anymore because the dust was rising from her paws as she crept through the dirt and mold. I called and pleaded, not knowing whether or not she would show up."
"About last, at 20 feet distant, I saw two small amber eyes and heard a faint sobbing sound… she burst into a run at 15 feet away." Smoky's success made us so thrilled that we petted and praised her for a whole five minutes."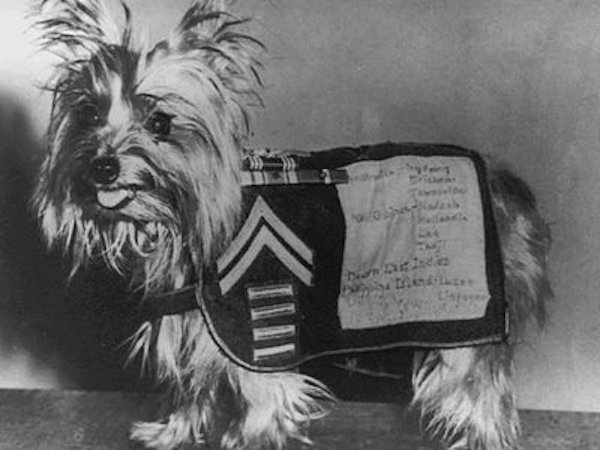 She became famous after returning home, performing stunts on television and touring veteran hospitals. She is thought to be the world's first therapy dog. For a little dog, these are really large shoes. She is also credited with the Yorkie's continued popularity in the United States. She died in 1957 when she was 14 years old and is buried in Cleveland Metroparks.
Smoky's tale was recently highlighted in a video by Great Big Story, which includes a portion of Wynne's interview with Smoky.