Puppy Fighting For His Life On Breeder's Farm Needed A Miracle To Survive, And He Got One
|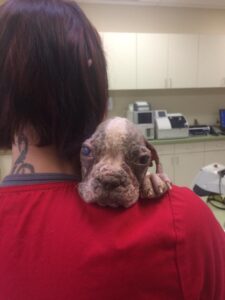 Several months ago, a Boston terrier puppy was barely clinging to life. Now, he has made a miraculous recovery and is spurring significant change in the state where he was saved.
In July 2016, Libre was discovered on a farm in Lancaster, Pennsylvania, barely holding on to life. Janine Guido, the founder of Speranza Animal Rescue, was alerted to the puppy's plight after receiving a photo from a concerned citizen. The little puppy was malnourished, afflicted with severe mange, and suffering from a number of life-threatening diseases.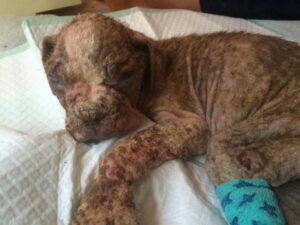 Guido immediately rushed Libre to Dr. Ivan Pryor at Dillsburg Veterinary Center to see if he could be saved.
The puppy was in terrible shape. The blood diseases that kept Libre on the verge of death were cured, and maggots were removed from his skin folds.
Libre's condition was "touch and go" for several weeks, and his rescuers were tensely waiting to see if he would survive.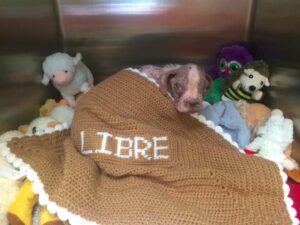 But every time it looked like they were about to lose him, Dr. Pryor managed to pull him back.
One month later, Guido was overjoyed to be able to take Libre home.
Slowly but surely Libre began to feel better.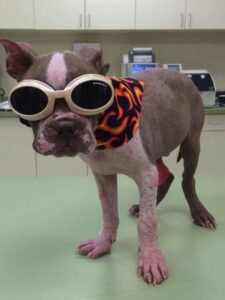 One Pennsylvania state senator was moved by his experience to advocate for changes to the current rules governing animal cruelty, which do not consider even extreme cases to constitute felonies.
"Libre's Law," proposed by Senator Richard Alloway, seeks to redefine animal abuse, acute neglect, and neglect as felonies in Pennsylvania.
In addition, according to Fox 43, the farm's owner was charged with animal cruelty a month after Libre was saved. The mother of the sick puppy was likewise voluntarily given up by the farmer.
The good news wasn't over yet. Soon after bringing Libre home, Guido officially adopted him. He now lives with her and her seven dogs as part of her family.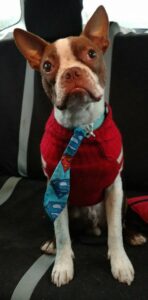 And in November, Guido exhibited Libre's most recent success with pride. Libre has recently graduated from obedience school and is in good health and strength.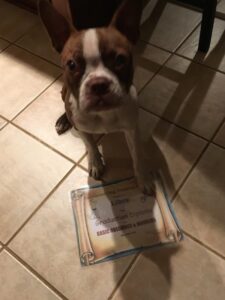 Although Libre's Law was not put to a vote this year, Speranza Animal Rescue is optimistic that it will finally succeed when it is reintroduced the next year. On the Facebook page of Speranza Animal Rescue, Guido posted the following:
"While, this saddens me, I look back at the past months at what WAS accomplished. Because of a 4 month old Boston Terrier found clinging to life in July – it brought all of us animal lovers together as a whole.
Libre's voice HAS been heard – not just in Pennsylvania, not just in the United States, but across the world. I truly believe that everything happens for a reason. It's something I live by. And there is a reason our bug-eyed miracle was not just brought in to my life – but ALL our lives. I know deep in my heart that Libre's Law WILL pass. While it may be next year – it will happen."
It's wonderful to see the light that has come out of the dark and that one puppy's survival has inspired change to the benefit of all dogs!
Share Libre's rescue story with your family and friends!