WhoDod Who Struggled For Hours In Freezing Water Got Rescued And Found A New Loving Family
|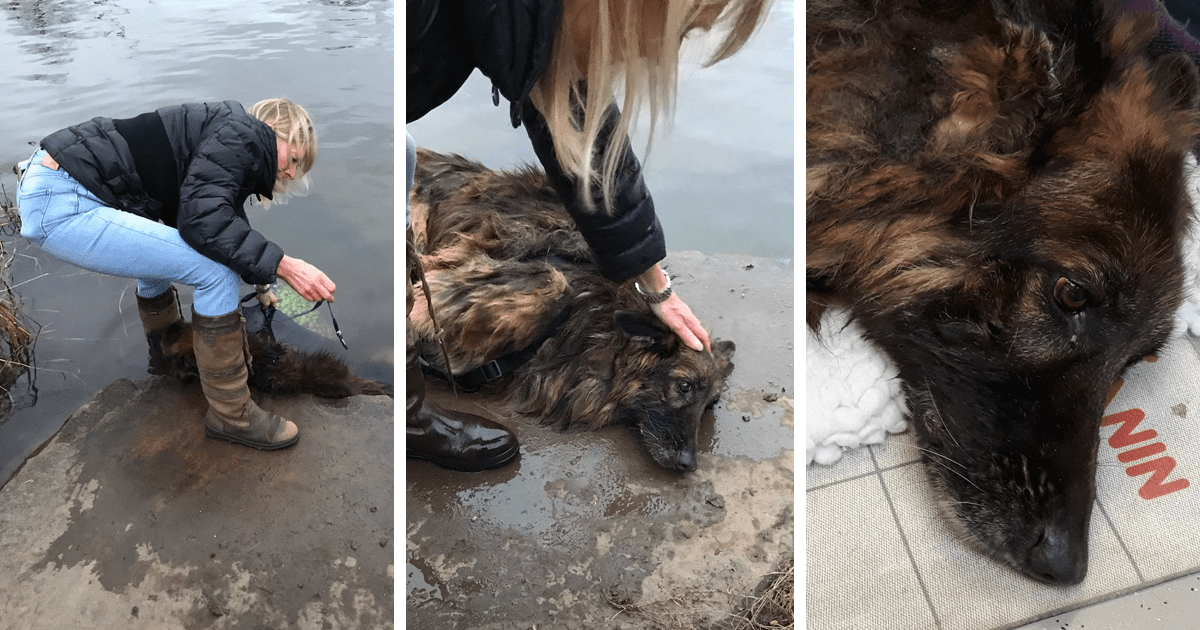 Undoubtedly, dogs are among the nicest things to have ever happened to us. They are constantly there to make us smile with their antics or their embraces. They are so perceptive that they can tell when you are upset and something is wrong. Our cute little puppers are always eager to give their lives to protect us, but the question is: Do we truly deserve that? Their dedication to you can never be questioned. We do not believe we do.
The saddest thing is that they don't live long enough to watch us age, even though we would cherish it more than anything! They are never seen as a pet but rather as a member of the family! The worst part is that people would abandon them or simply have them killed. It's not easy to say goodbye to your dog as he ages or becomes terribly ill. So, exactly how do we merit their unwavering love?
We'd like to tell you the tale of Bella, a German Shepherd, today. Therefore, Bella's owners abandoned her on January 6, 2020, with her lead hooked to a sizable boulder immersed in water. In River Trent near Long Lane, Farndon, close to Newark, this incident occurred. Before two dog walkers noticed Bella in the river and saved her, she was on the verge of drowning. What a disgusting act by her owners, don't you think? But you'll be pleased and content with what transpired later! So, if you want to read the whole narrative, we advise you to keep scrolling.
Bella, who was struggling to make it in life, was fortunately saved by two dog walkers, Jane Harper and her companion Joanne Bellamy, as they were strolling close.
Look at that unfortunate dog! We are heartbroken to witness the cruelty of a person who would let their dog drown.
And here's the rock which was tied to Bella's neck while she tried to keep afloat.
During her health checkup, the vet observed that she had other underlying health problems as well.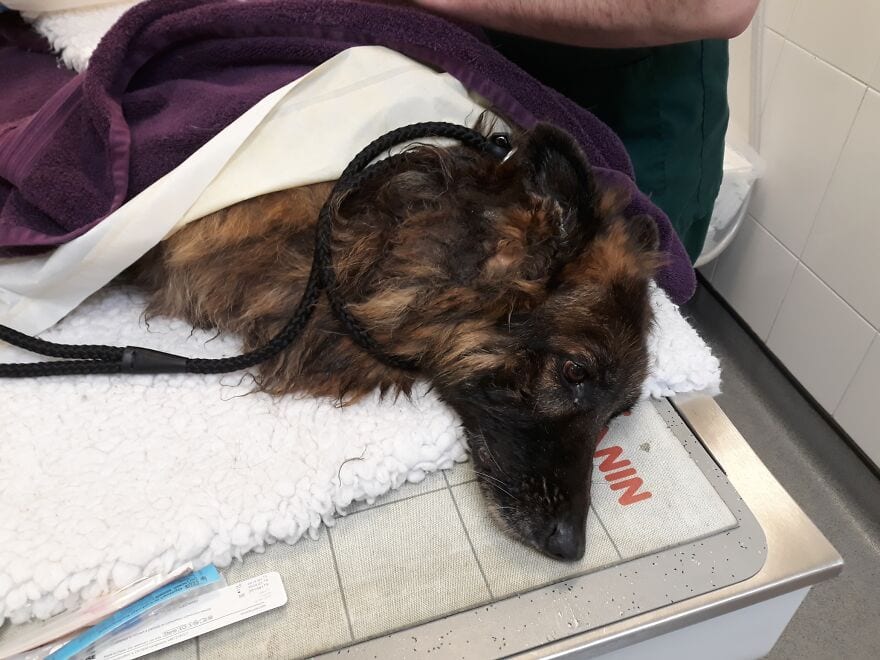 The good news is that Bella recovered fully and not only that, but she also found a forever home with a retired couple named Maggie Mellish and Charlie Douglas after spending about 15 months in the care of the RSPCA.
Image credit: RSPCA