Cat sneaks into school photos after roaming classrooms for years
|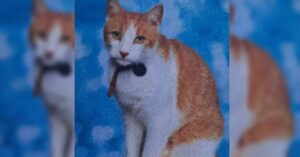 Ziggy the cat believed he deserved to have a school portrait like everyone else because he frequently visits the Flintshire school.
A cat who was honored with his own expert school portrait for breaking into a primary school.
The pet of Megan, 10, and Chloe, 7, who attend Drury Primary School in Buckley, Flintshire, is Ziggy, a four-year-old orange and white moggy.
Ziggy has been sneaking onto the school grounds since 2019, according to the children's mother Emma Roberts, and has subsequently become a frequent trespasser.
Ziggy's incredible school photo was taken when the cat climbed up on the chair where the kids were posing for their own pictures and took a few selfies before slinking away.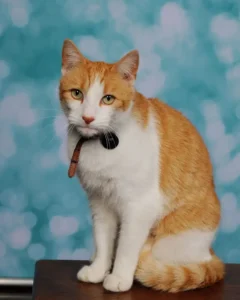 "Chloe handed the letter to me and I expected it to be her photos," said Emma Roberts, whose family lives 10 minutes away from the school, when she first saw the photos.
However, when I turned around, the other mothers who were standing next to me were also laughing uncontrollably.
"I asked her what had happened, and she said he just jumped on the chair," she continued. He simply climbed up there for a picture without needing any prodding.
He recently received acceptance from the school and attends whenever possible. He is always there.
Ziggy sleeps on the headmaster's desk, on books all over the school, and even enters every classroom, she continued.
When there is an assembly, "he even strolls across the hall," Emma continued.
She called Ziggy a "complete menace" and described him as "funny and embarrassing."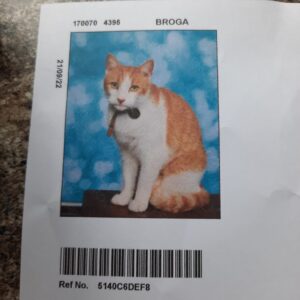 Mark Bilycliffe, the headmaster of the school, claimed that it was "impossible" to keep the cat off the property; as a result, he has become fond of the animal.
He jokingly said that Ziggy's attendance record serves as "an example to students."
He thinks he's a student, therefore it's appropriate that he has his own portrait, according to Mr. Bilycliffe. It'll probably be posted on the staff noticeboard.